Cruise the Vistula River
In the past, the Vistula—the Queen of Polish Rivers—was an important trade route and a way of distributing the salt from Wieliczka. On a cruise you can see and hear the stories of the splendid castles, bridges, churches, and other monuments in the Kraków area.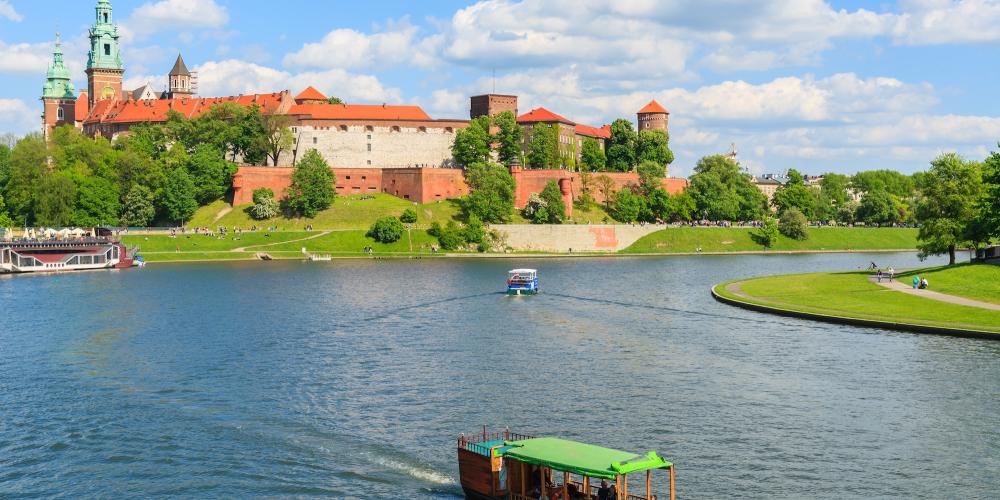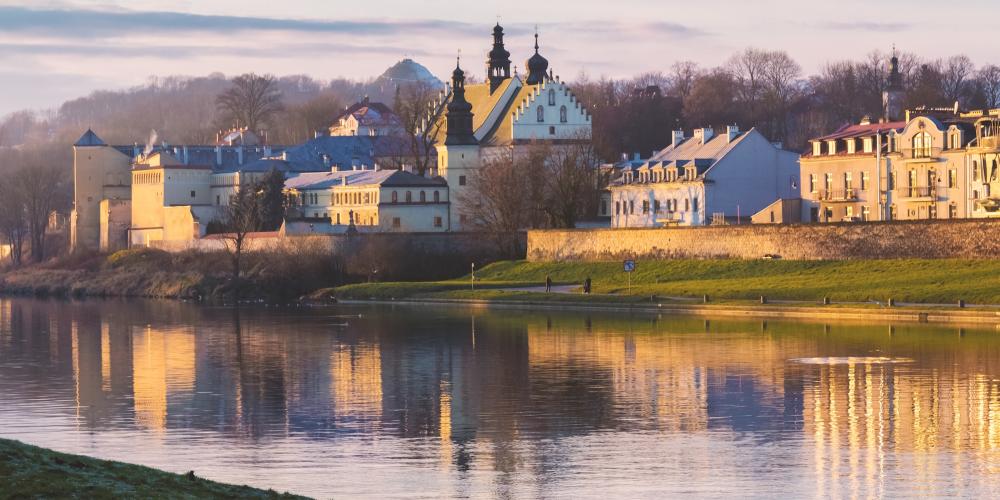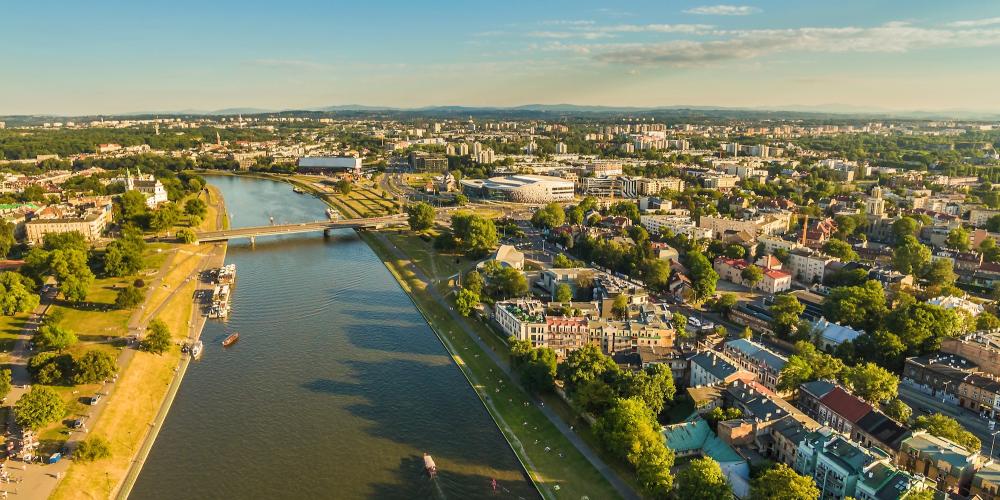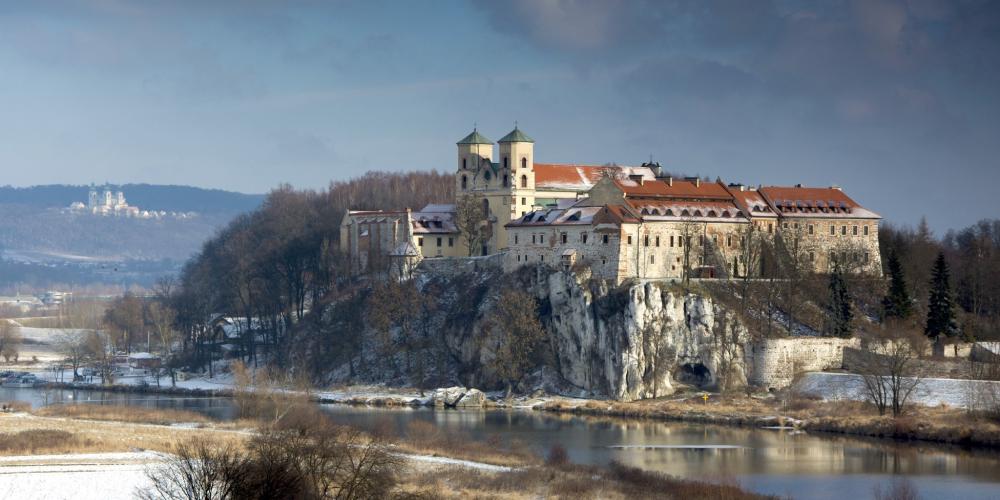 You have two Vistula cruise options: a one-hour cruise to Podgórze district, or a four-hour cruise to a nearby village of Tyniec. The adventures begin at the marina at the foot of the Wawel Castle Hill, where a fire-breathing Wawel dragon will bid you farewell.
On the shorter route, you'll see Wawel Castle Hill, Dębnicki Bridge, and the Norbertine Monastery. On the way back, you will go past the Manggha Museum of Japanese Art and Technology, the Grunwald Bridge, the Piłsudski Bridge, the Pauline Church and Monastery on Skałka, and the Church of Merciful Brothers.
The longer cruise to Tyniec, has a knowledgeable guide who will tell you about the places and buildings along the route. You'll see the Norbertine Church and Camaldolese Hermit Monastery in Bielany, the Przegorzały Castle, and the Kościuszko Barrage.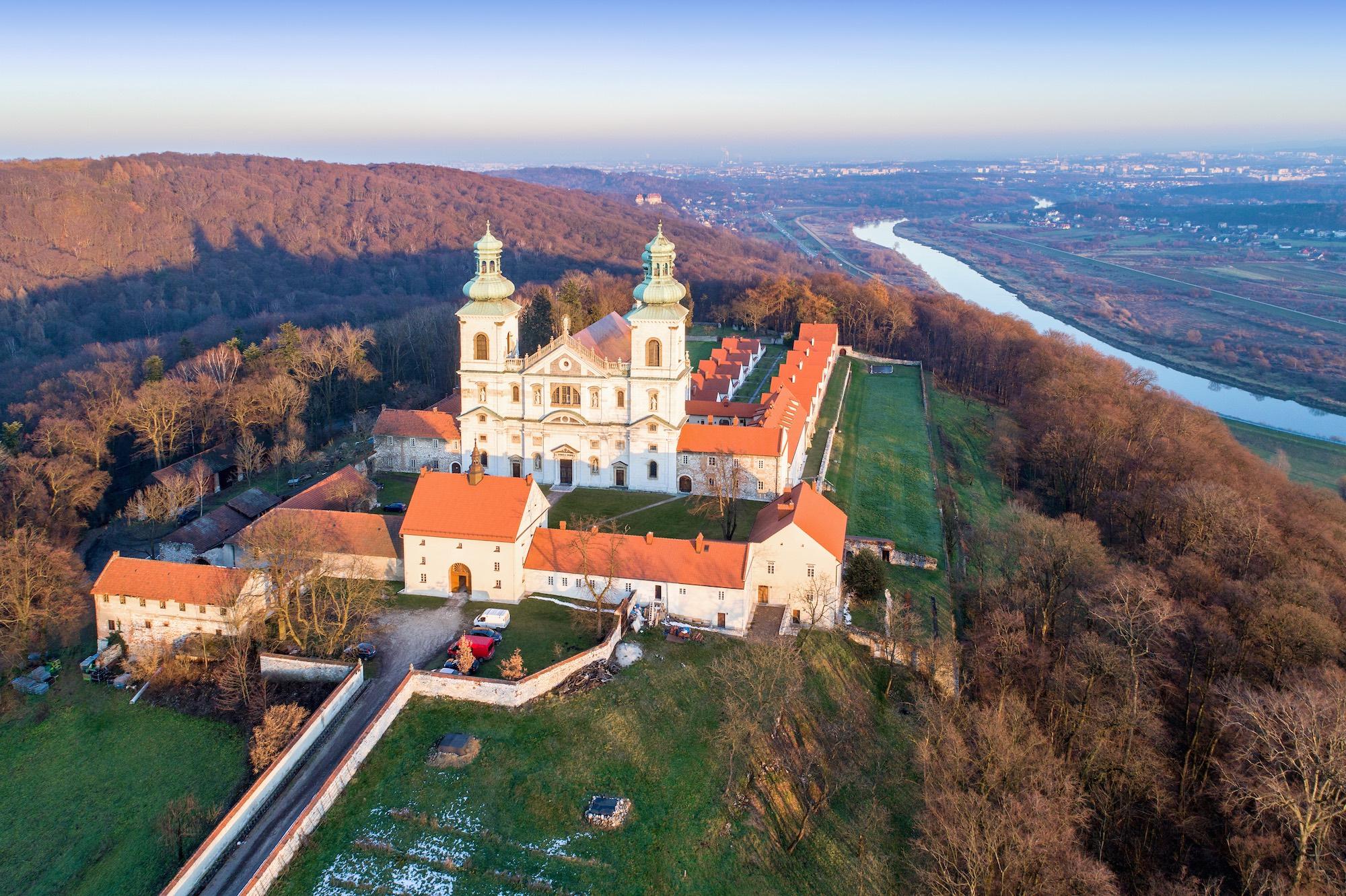 After arriving in Tyniec, you will leave the ferry, and the guide will take you around the Benedictine Abbey—the oldest active monastery in Poland, dating back to the 11th century. The abbots here have been taking care of the church in Wieliczka since the earliest times, and made substantial profits from the sale of salt. The Tyniec Monastery is open to both pilgrims and tourists. During the holidays you'll hear the famous Tyniec Organ Recitals , and each Sunday you can listen to monks singing Gregorian chants. There's a museum dedicated to the history of the monastery, a pub where you can get snacks, and a shop with specialties produced by monks: herbs, preserves, and liquors (beers, tinctures, meads).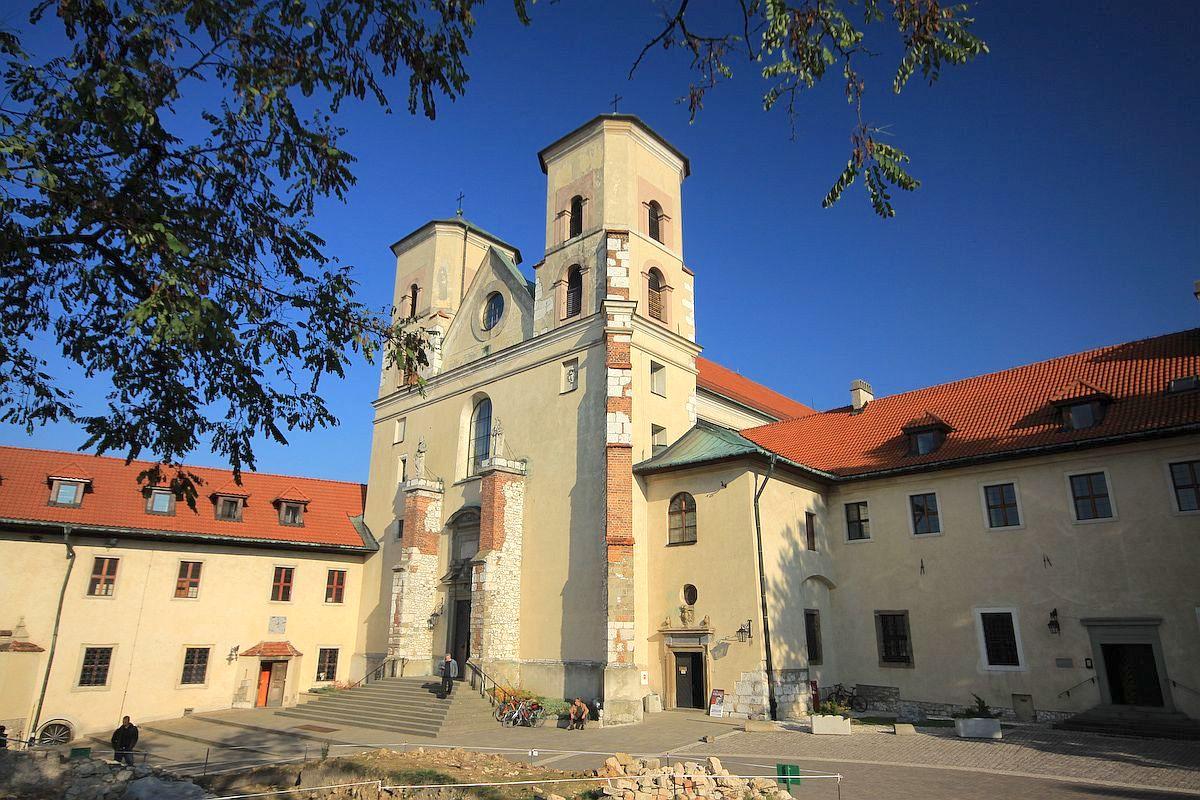 Visit
Cruise the Vistula River