Cypriot Loukoumi
If you have a sweet tooth, don't worry, Cyprus has a special local delight that you can try - and you won't need to go far to find it.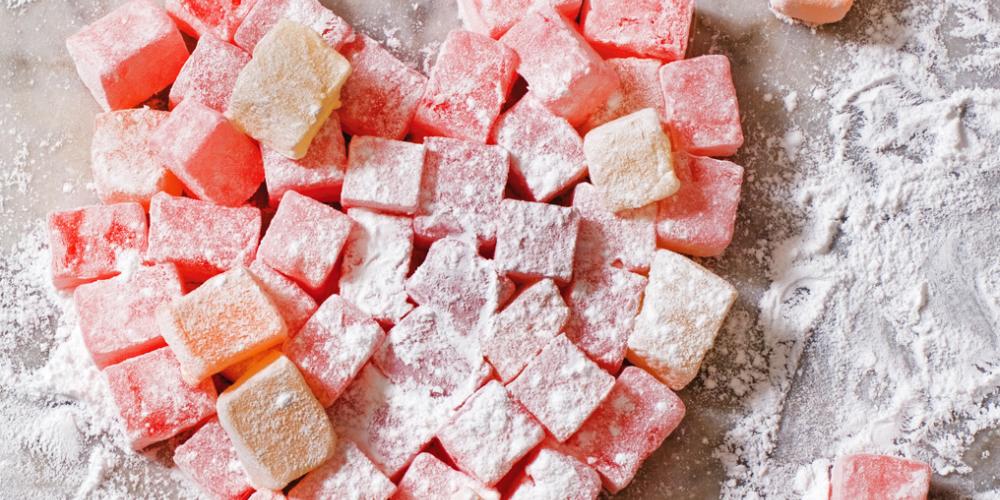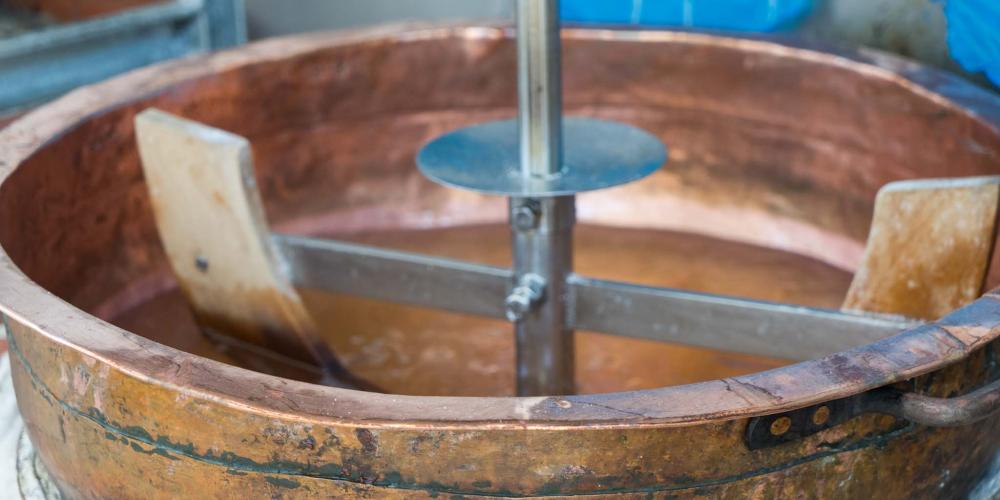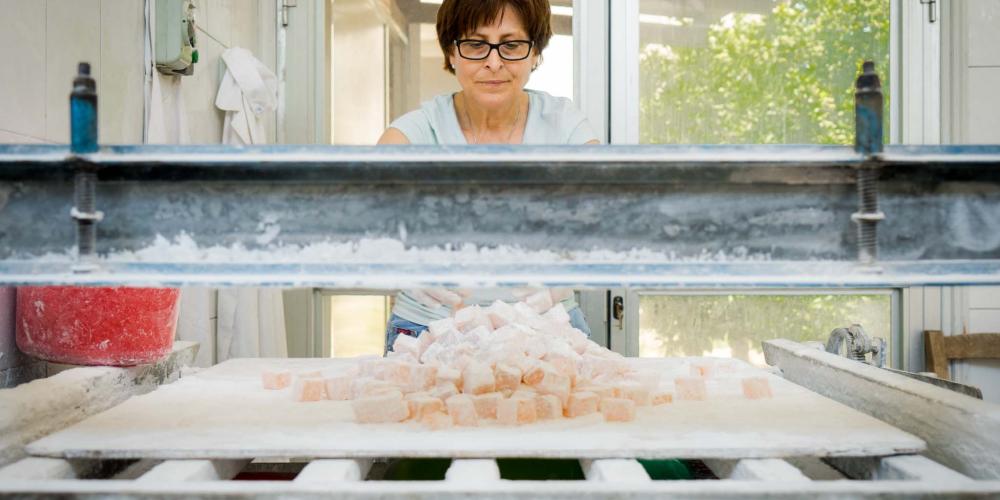 One of the local sweets in Cyprus is called loukoumi, also known as Cypriot Delight. Among the most famous places it is made in is Geroskipou, a village about a 15-minute drive from the Archaeological site of Pafos. Here, you'll find local producers making loukoumi at their factories in the back of their shops and they'll be happy to show you how it's done.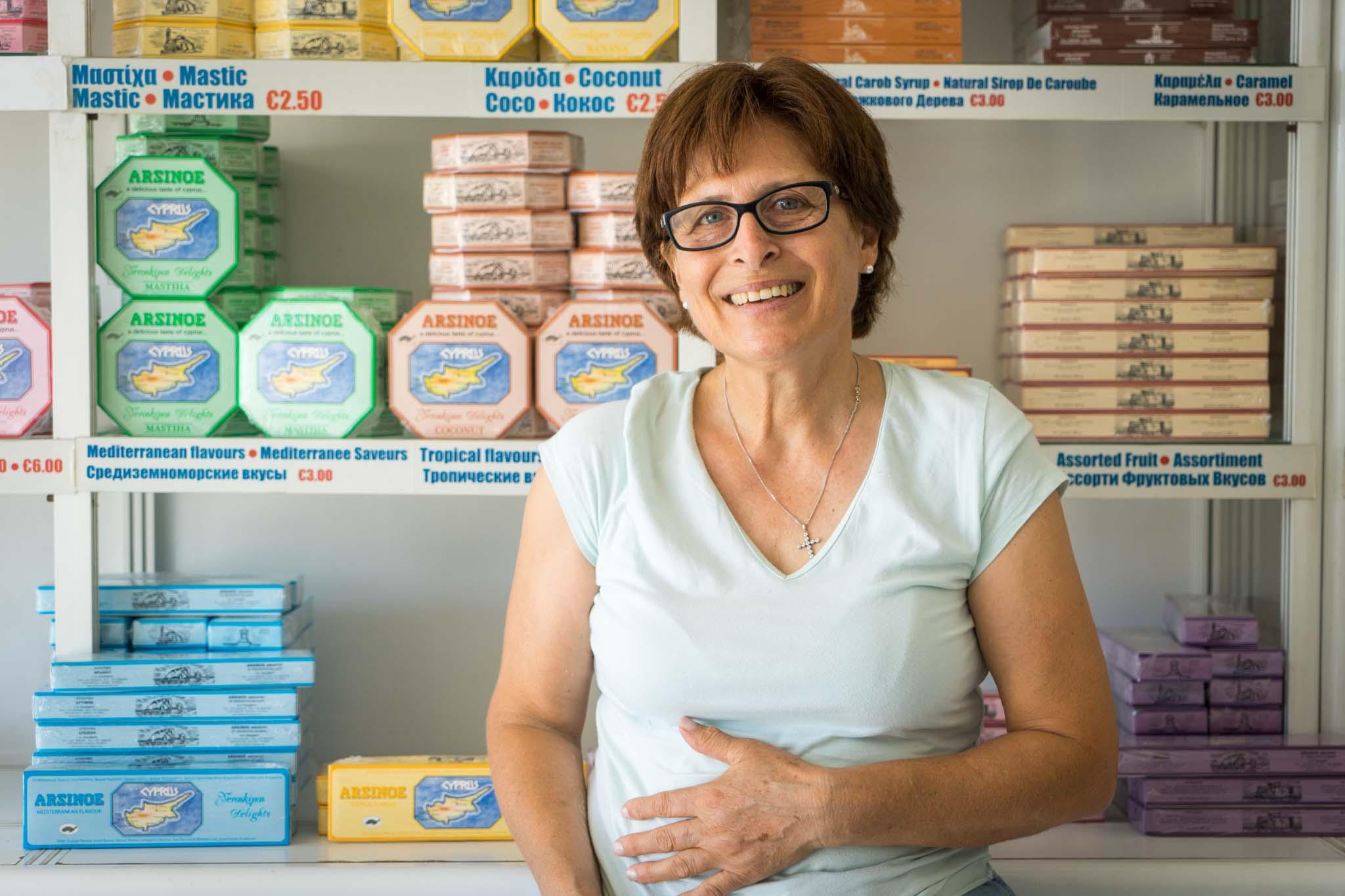 In brief, the Cypriot Delight is made from water, sugar and starch. The ingredients are boiled together and then blended for hours until there is a transparent sticky mixture. It's then placed into trays for it to cool down, chopped into cubes, and covered with icing sugar.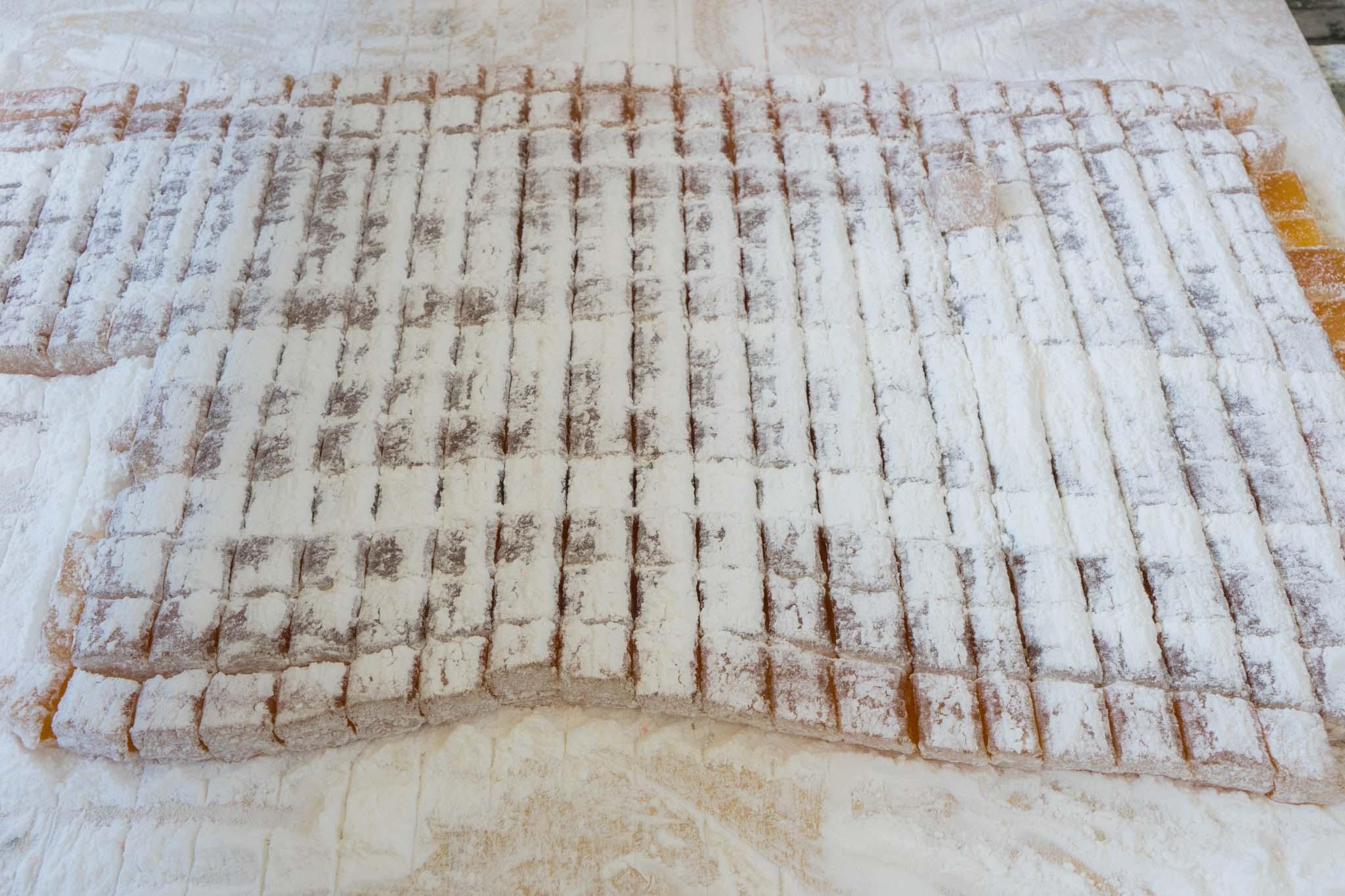 Loukoumi is a very traditional sweet that you'll see being eaten at coffee shops across the island and it is widely offered as a treat at traditional weddings. It is customary to make loukoumi without any flavouring. However, dozens of variations with all sorts of additions like fruit, nuts and aromas have been developed in recent years to cater to all tastes.