Deserts & Diversions in Tajikistan, Uzbekistan & Turkmenistan
Embark on this adventure in one of the most off-the-beaten-track regions in the world. Whether you have been to the Silk Road before or you are a return traveller, this itinerary is for you. Wander through the main attractions of the Silk Road while still taking little detours to less explored areas.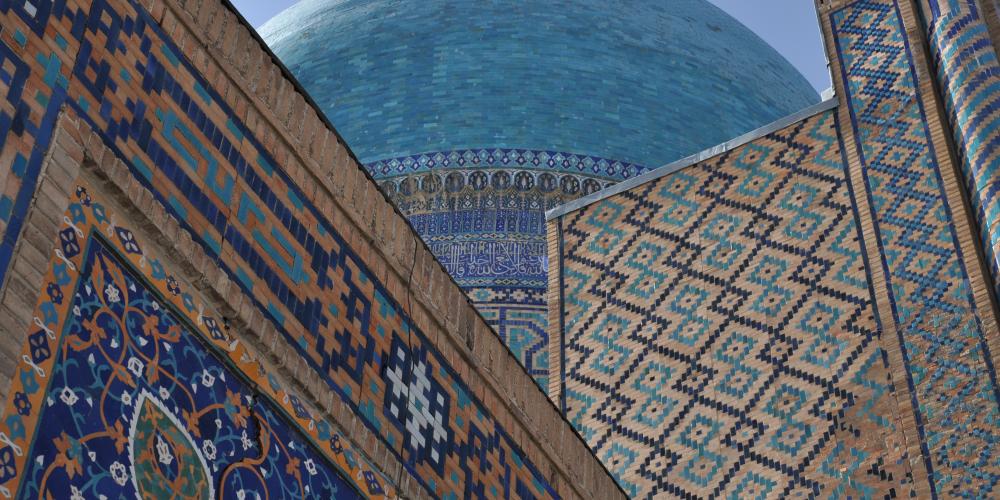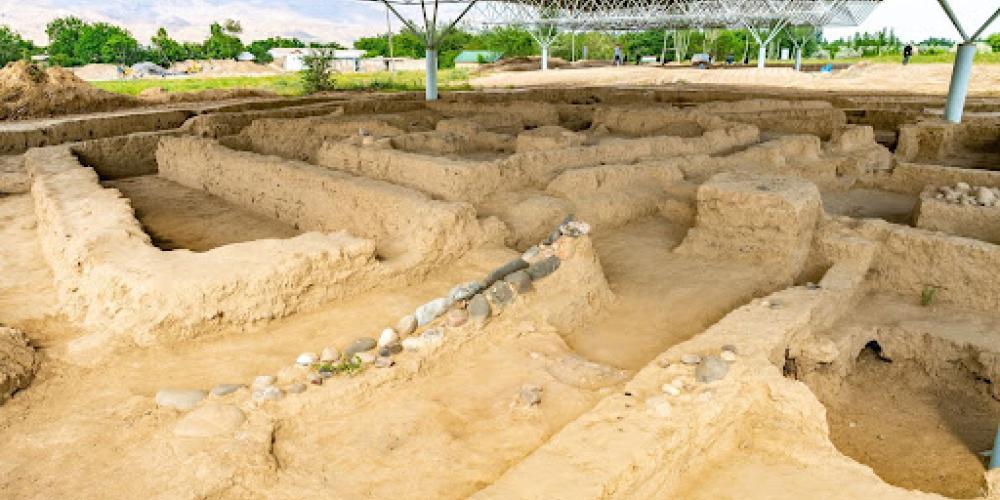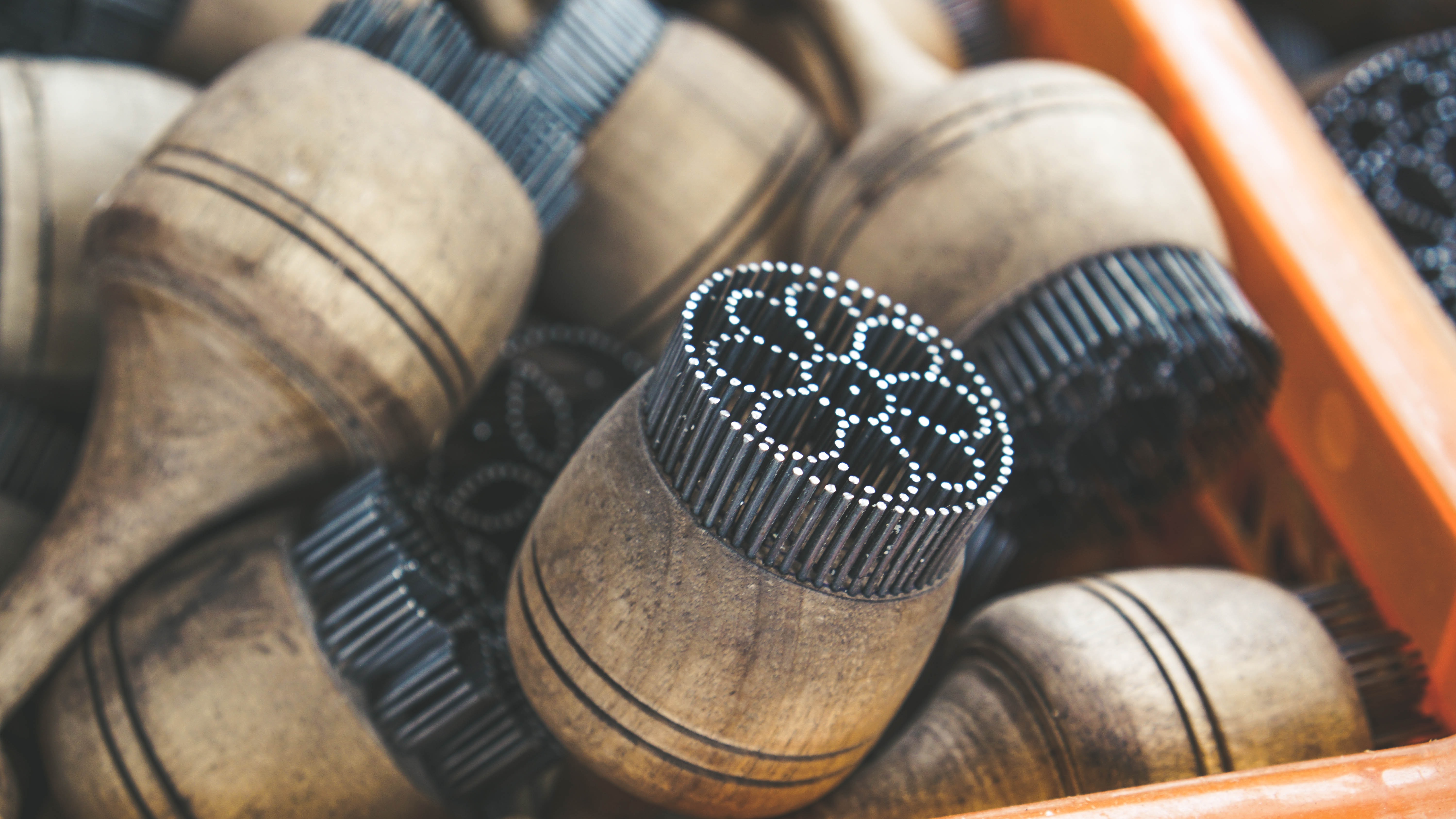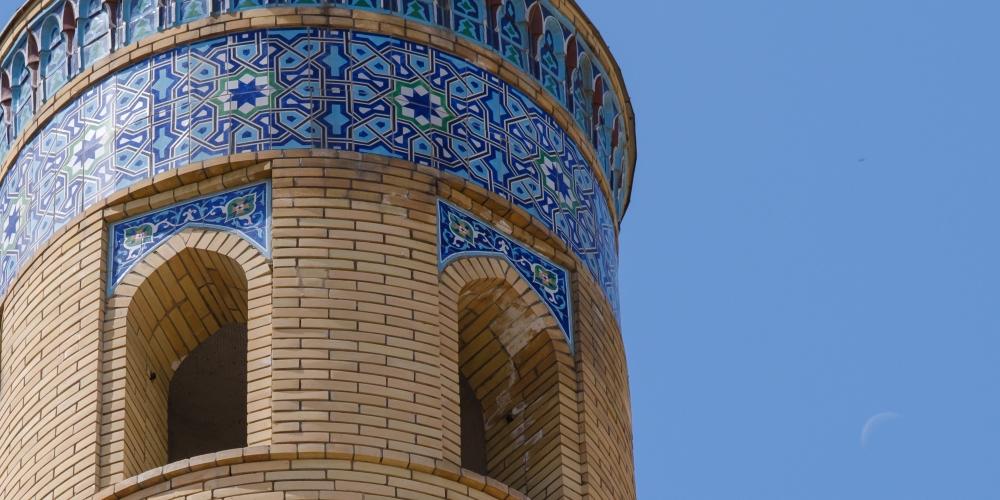 Days 1-3: Dushanbe (Tajikistan), Penjikent
Start your journey by taking in the sights Tajikistan's capital, Dushanbe, including lively Shohmansur Bazaar; the large, modern National Museum of Tajikistan; the small but fascinating Gurminj Museum of Musical Instruments; and, outside of town, the 18th century Hissar Fortress. Then travel overland to explore the site of a major archaeological dig at town of Penjikent.
HIGHLIGHTS
The covered Shohmansur Bazaar, which carries on Dushanbe's traditional role as a market town
Exuberant demonstrations frequently performed at the Gurminj Museum of Musical Instruments
The imposing towers of Hissar Fortress
The early medieval remains of a citadel, private homes, and two Zoroastrian temples at Penjikent's archaeological site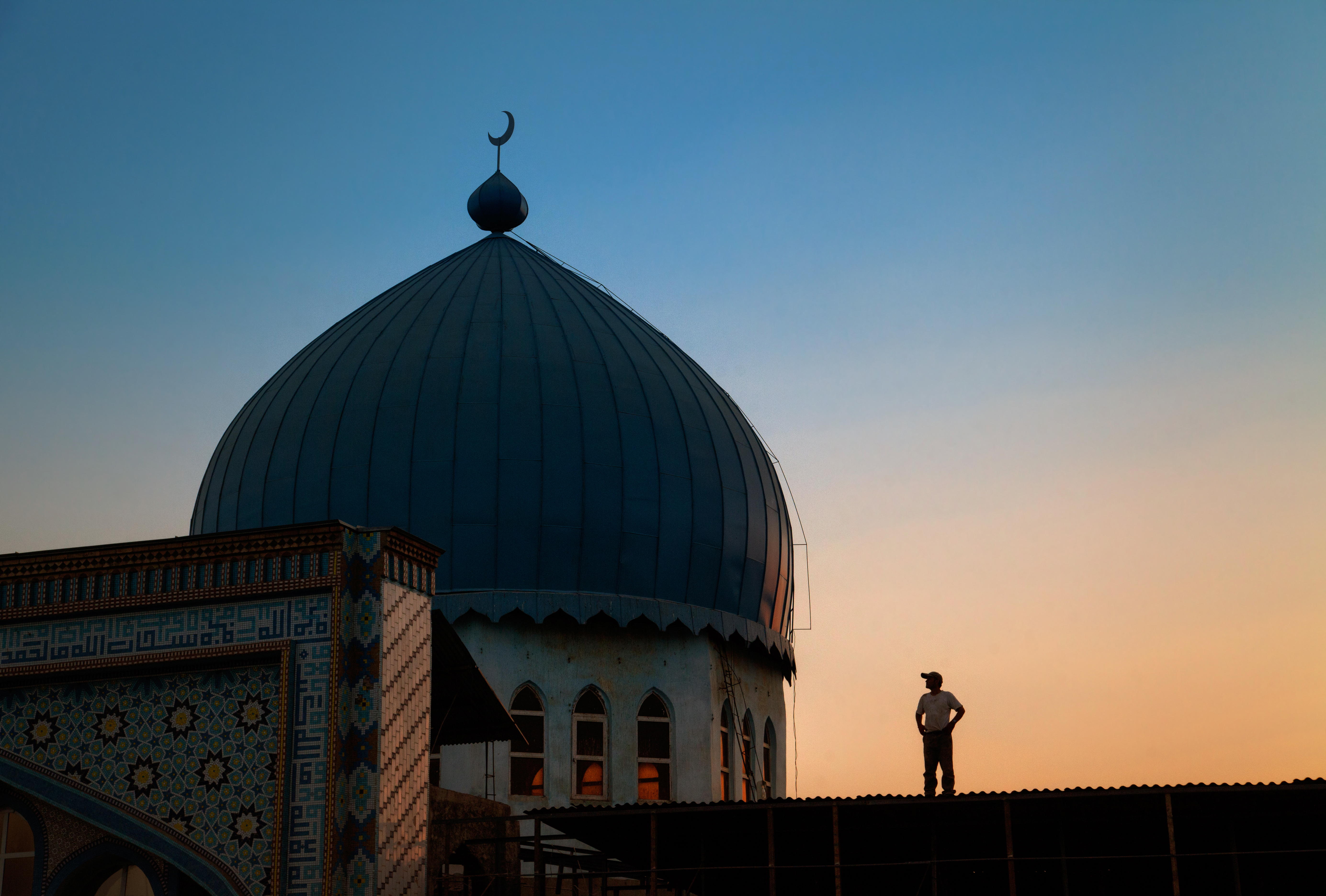 Days 4-9: Samarkand (Uzbekistan), Bukhara, Khiva
Cross the border into Uzbekistan and spend the next five days touring the country's three legendary UNESCO-listed Silk Road oasis cities: Samarkand, Tamerlane's blue-tiled capital; Bukhara, home of the beautifully composed Lyabi-Hauz Plaza; and Kiva, where the Old Town is a living museum, little changed in appearance over hundreds of years. For those on the trip who have previously visited these landmark cities, MIR offers some off-the-beaten path touring options to explore and meet locals in the surrounding villages and foothills.
HIGHLIGHTS
Samarkand's Registan Square, bordered by three beautiful madrassahs
The 14th century conqueror Tamerlane's architectural legacy in Samarkand, including Bibi Khanum Mosque – the largest of its day – and Ulug Bek Observatory
Old Bukhara's ageless domed bazaars and its central Lyab-i-Hauz Plaza, adorned with a reflecting pool
Ark Citadel – Bukhara's huge, ancient fortress
Khiva's exceptionally well-preserved Old Town
Tash-Hauli Palace and Dzhuma Mosque, two of Khiva's most impressive structures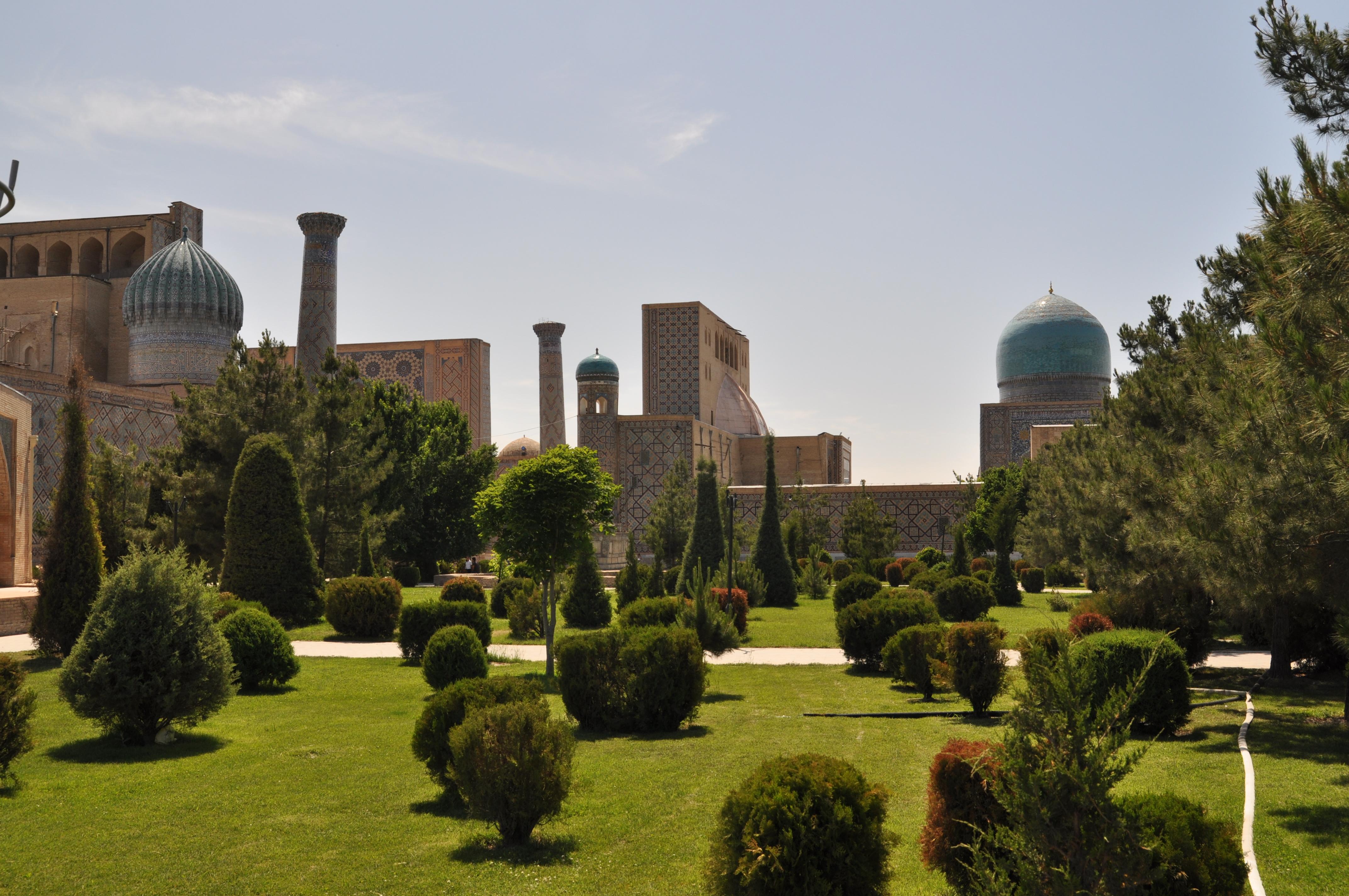 Days: 10-12: Nukus, Kunya-Urgench (Turkmenistan), Dashoguz, Darvaza
Head west of Khiva to the desert city of Nukus, the unlikely home of the world-class Savitsky Museum of avant-garde Russian art. From there take a day trip to the former port city of Muynak, where fishing boats and freighters sit like ghosts, stranded by the shrinking Aral Sea. A short trip across the Turkmenistan border leads to the UNESCO-listed ruins of Kunya-Urgench, a medieval agricultural center. That evening, pitch camp in the desert beside the burning Darvaza Gas Crater, one of Turkmenistan's most unusual sights, nicknamed "the Door to Hell."
HIGHLIGHTS
Savitsky Art Museum, the world's second-largest collection of Russian avant-garde art
The beautiful Kutlug-Timur Minaret at the UNESCO-listed Kunya-Urgench ruins
The haunting port of Muynak, a remnant of disastrous Soviet civil engineering that caused the Aral Sea to shrink
Tent camping near the Darvaza Gas Crater as it glows in the dark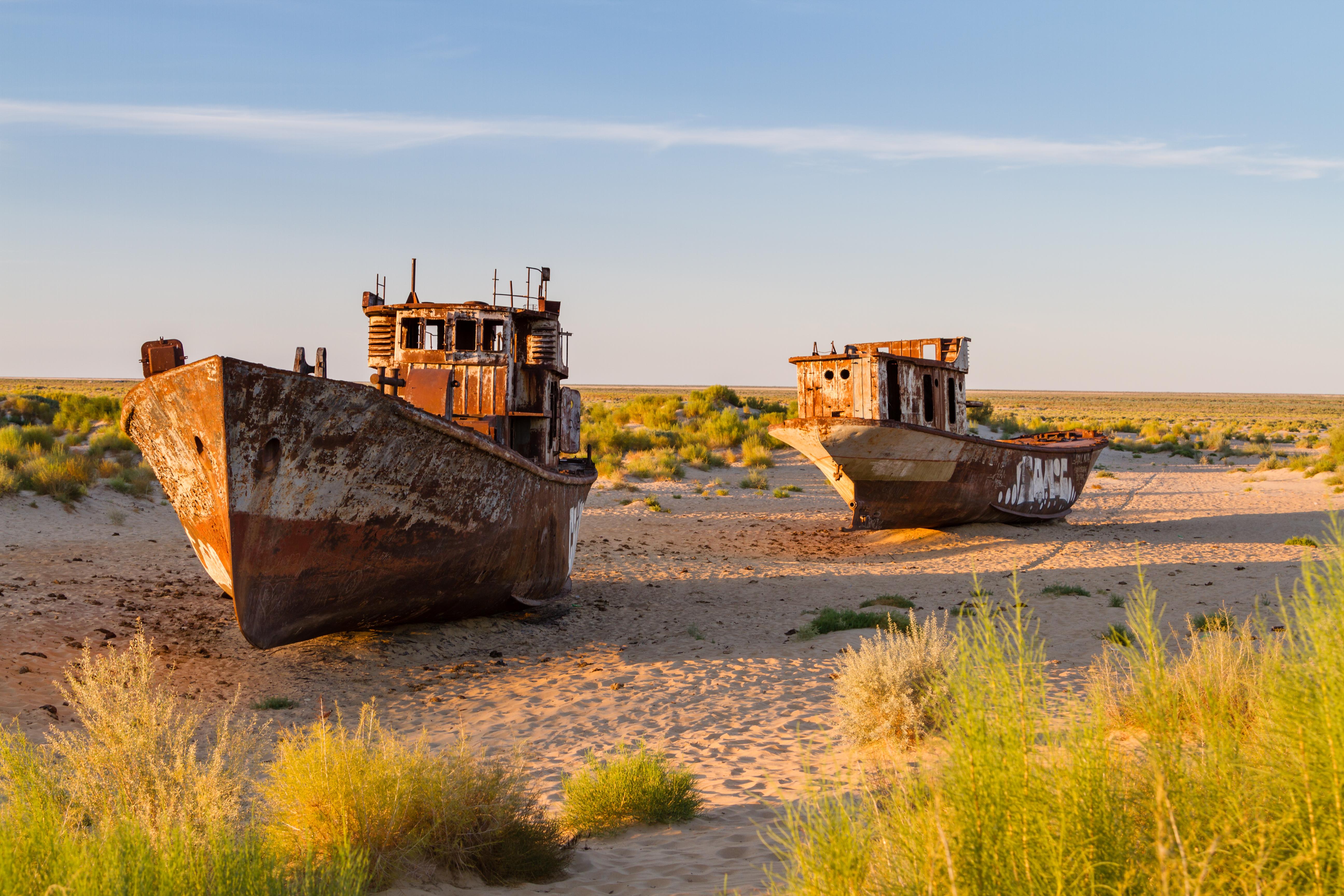 Days 13-14: Ashgabat, Nohur, Serdar
In Turkmenistan's capital of Ashgabat, explore the flamboyant gilded architecture that has sprung from the rubble of a massive 1948 earthquake, as well as the huge $100-million mosque in the village of Kipchak a few miles away. Journey out into the desert and up into the Kopet Dag Mountains to visit the isolated Nohur people, whose longstanding cultural traditions have felt little influence from the outside world.
HIGHLIGHTS
The opulent new architecture of Ashgabat, which holds a Guinness record for highest density of white marble buildings in the world
The exceptional collection and informative displays at Ashgabat's National Museum of Carpets
The $100-million Kipchak Mosque, with its 164-foot golden dome and room for 10,000 worshippers
A visit to a farm where renowned Akhal-Teke horses are bred, with the opportunity to take a ride
Panoramic views in the Kopet Dag Mountains
A visit to a silk-weaving workshop in a Nohur tribal village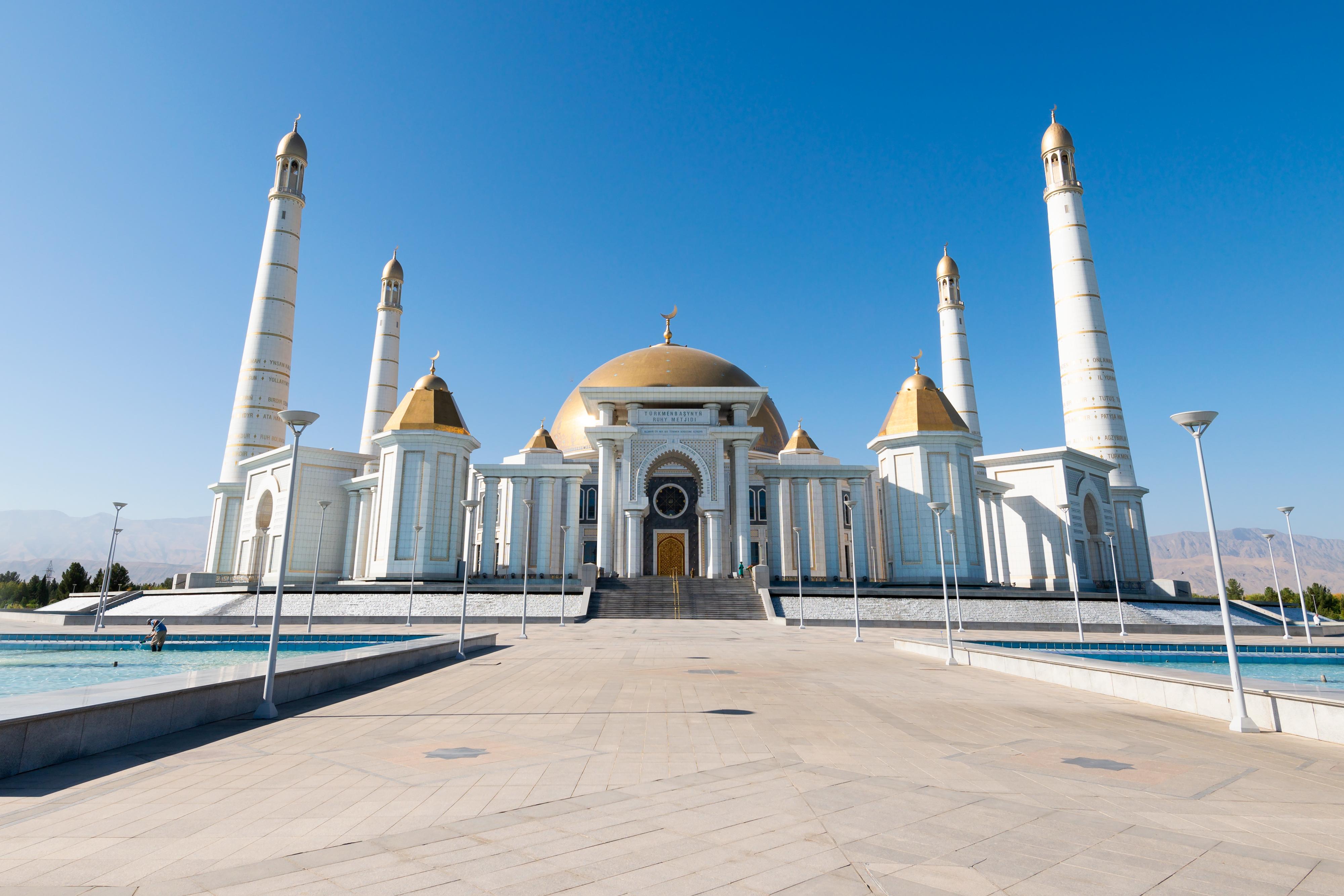 Days 15-19: Yangykala, Turkmenbashi, Ashgabat
Dedicate a day to scenic, picturesque Yangykala Canyon, where striated limestone cliffs unfold before you in a strange, strikingly beautiful high desert panorama. Then for something completely different, head to Turkmenistan's only seaport – Turkmenbashi – and Awaza, a neighboring resort town studded with five-star hotels. Take a morning cruise along the Caspian coast and in the afternoon explore a local bazaar. The next day a one-hour flight gets you to Ashgabat in time to visit the bustling Sunday Altyn Asyr Oriental Market.
HIGHLIGHTS
Unusual, and unusually photogenic, Yangykala Canyon
A yacht cruise along the Caspian Sea coast
Shopping at Turkmenbashi bazaar – a good place to find deals on Caspian caviar
A final bazaar experience at Ashgabat's Altyn Asyr Oriental Market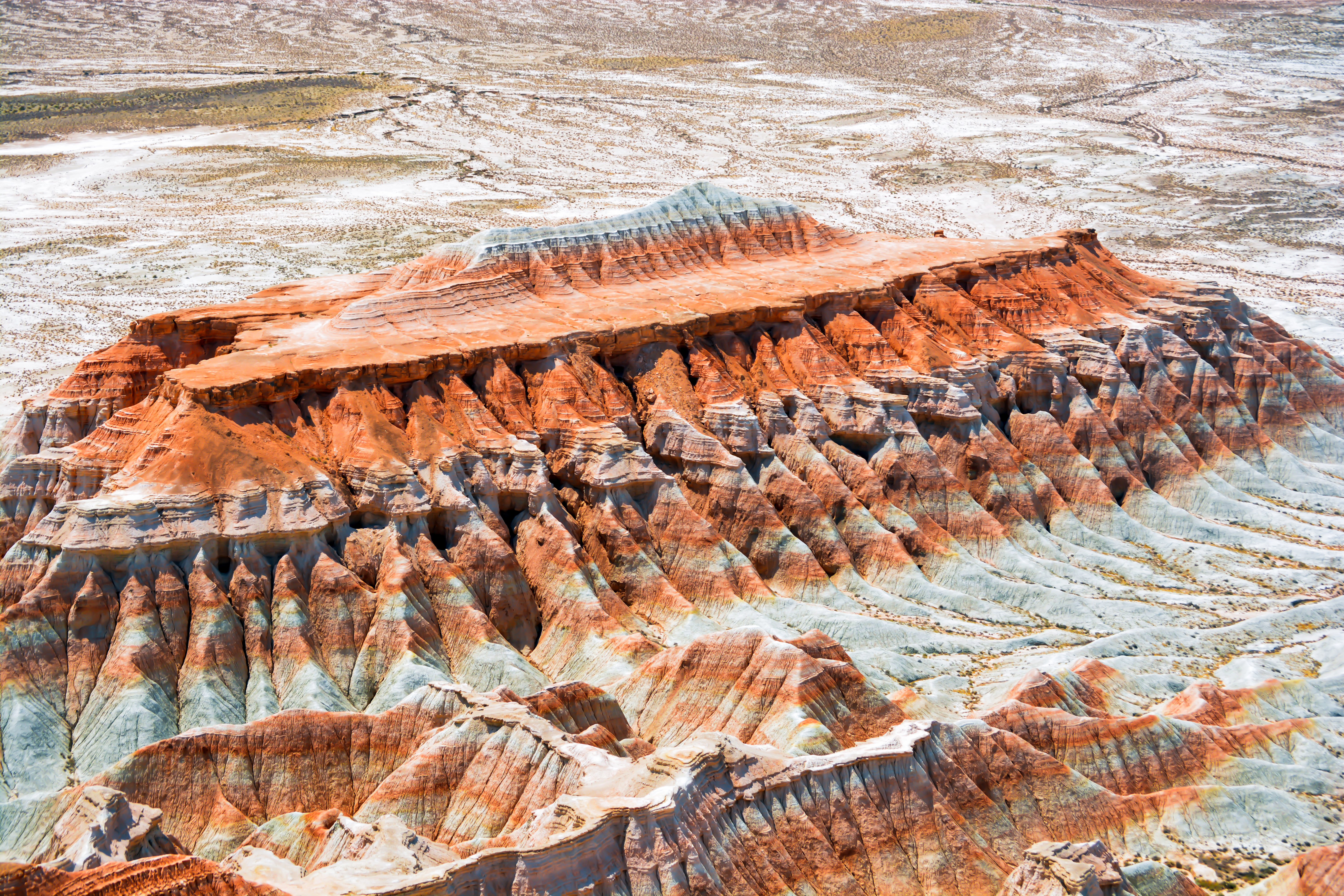 This itinerary was developed in collaboration with MIR Corporation as part of a capacity building initiative for the Silk Road World Heritage Journeys project.