Dowlat Abad Garden
Catch a break from the desert heat and relax in the Dowlat Abad Garden. The traditional Persian Garden is over 200 years old and features the worlds tallest wind tower.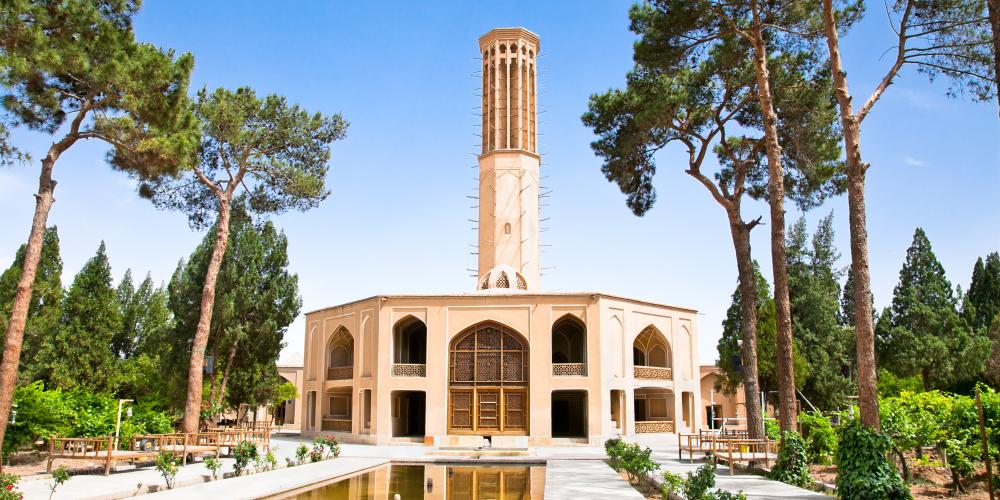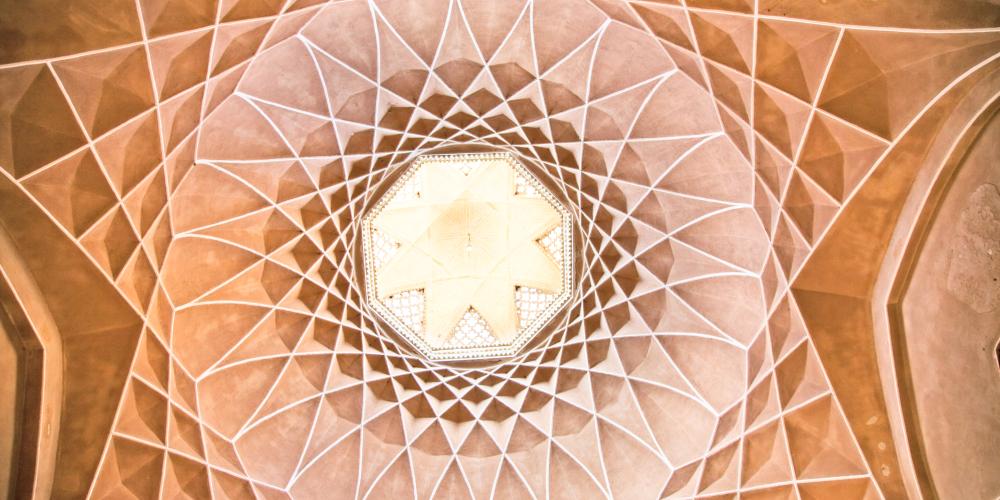 Over 200 years old, the Dowlat Abad Garden is filled with stunning landscape architecture and an endless array of greenery. Covering 40,000 meters the UNESCO World Heritage site includes two public gardens and two private gardens.
Its claim to fame is hosting the world's tallest mudbrick wind tower (badgir). At 34 meters, it is a captivating structure that draws visitors toward the garden's summer house. Go inside to marvel at its structure and see how its interior works.
The gardens were built to the traditional principles of the Persian garden. Used as an escape from the brutal heat, the garden features fountains and a qanat irrigation system. Stroll around the grounds and you will find fruitful gardens, fountains, an array of trees and hedges as well as a plethora of rose bushes. Take this time to refresh your senses and catch a break from the desert dirt.
Visit just before sunset to get the best lighting for the house's stained glass. At night the garden takes on a magical feel, often influencing guests to stay much longer than expected. Listen to the whimsical music of the garden and sip on hot tea from the onsite coffee shop.
Phone number: 98 35 3627 0781