Eat Shashlik
Like many other countries along the Silk Road, kebabs– called Shashlik in Turkmenistan– is a must eat food in Ashgabat. Eating shashlik is truly a way to eat just as the locals do.
Traditionally, Shashlik is made of lamb or goat, but varieties made with beef, pork, chicken or fish are also widely available. Shashlik is prepared by first soaking the meat in an acidic liquid, such as lemon juice or vinegar to create a tender, juicy meat. The meat is then put on skewers and fired over a charcoal grill to develop unique mouth watering flavours. Often, the meat is removed from the skewers and wrapped in freshly baked flatbread.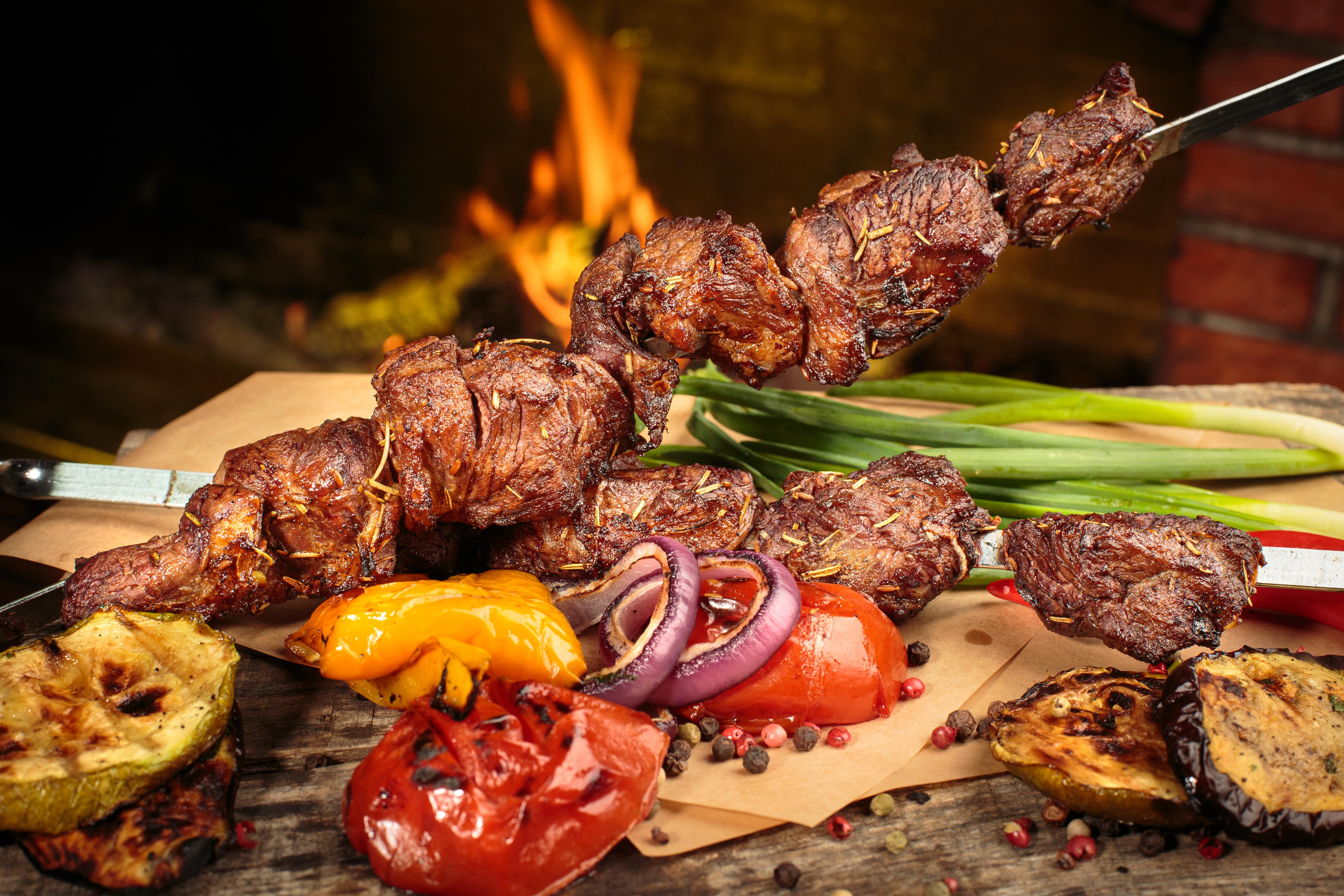 Shashlik can be widely found being sold by street vendors across the city. For a more 'sit down' experience, restaurants including Ashgabat Restaurant, Merdem Restaurant and Uzum Cafe are highly rated for their Shashlik.