Enjoy Uzbek food with a view
Epic views of Khiva and superb food make for a delightful evening.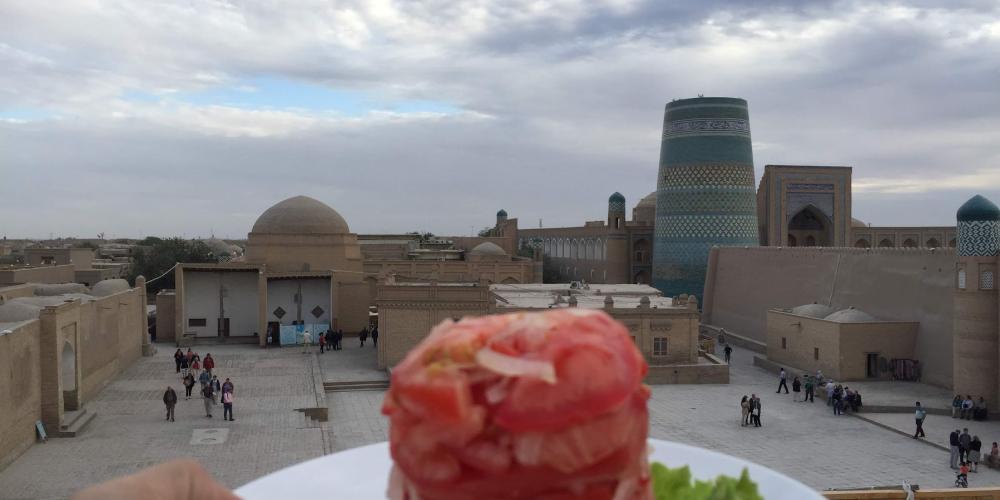 Culinary exploration is the best part of any trip, and Uzbek culture delivers on this reward, with many traditional meals you should try. Visiting Itchan Kala also gives you the chance to taste typical meals that are only served in Khiva.
Egg dumplings (Tukhum Barak) or Green noodles (Shuveet Osh) are among Khiva's unique offerings that you must sample. And since food is always tastier when the view is stunning, Terrassa Cafe offers a culinary experience that is a treat for the mouth and the eyes.
With what is said to be the best coffee in town, with a wide range of typical food and meals, and a rooftop terrace to enjoy the Uzbek air and the view, Terrassa Cafe is one of your best options for an unforgettable dining experience.
Visit
Enjoy Uzbek food with a view
Hours
From 10:30 to 23:00 each day.