Epidaurus Lyceum
A meeting place for actors, playwrights, directors, musicians, choreographers, artists, as well as theatrologists, anthropologists, musicologists, the Epidaurus Lyceum is an international summer school of ancient drama studies and practice.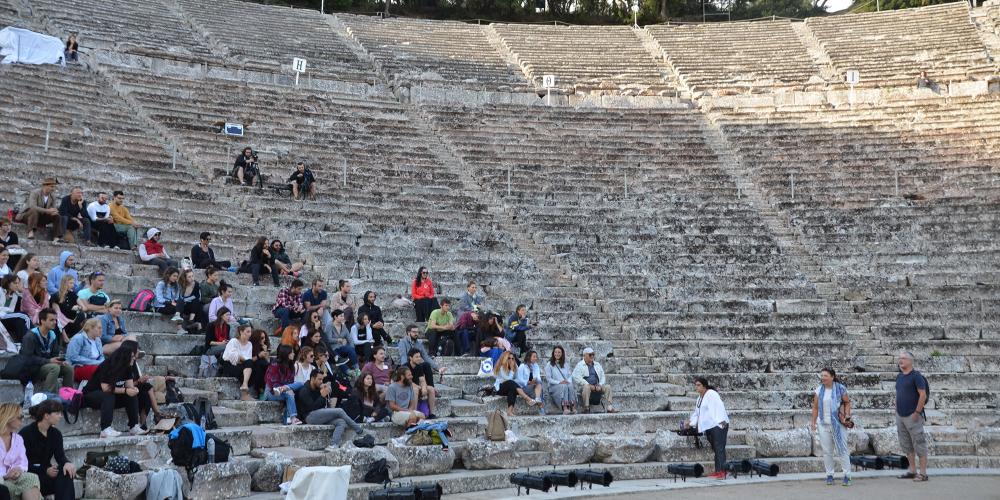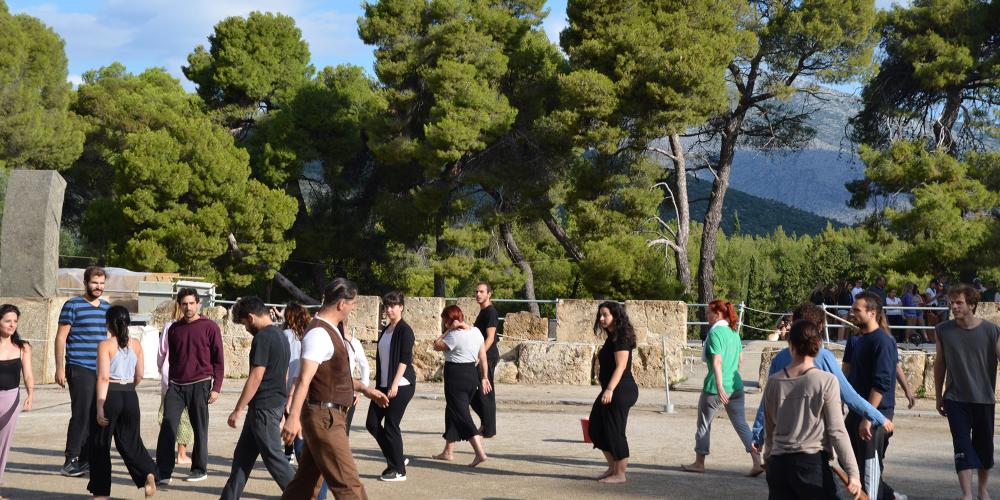 The Lyceum operates annually during the Athens & Epidaurus Festival and its main objective is to create a space where tradition and innovation, ancient and modern civilisation can share a creative coexistence, fueled by two equally important factors – ancient drama and the actor.
Its main focus is exploring ancient Greek theatre (tragedy, comedy, satire) on a practical / experiential level, combining a wide range of approaches, from the most traditional to the most experimental methods, aesthetic trends and interpretative approaches. The programme's workshops, master classes, educational visits and other activities take place at specifically chosen venues around the Epidaurus area, such as ancient theatres, archaeological sites, open air spaces and school facilities, with the support of the relevant administrative bodies.
There is a strong focus on international collaborations, to expand the Lyceum's programmes and expertise, and develop an international network to exchange knowledge and experience on methods of teaching, dramaturgy, acting and directing, and contemporary research and performance of ancient drama.