Experience Ashgabat by Night
Ashgabat is known for being one of the most obscure cities in the world, but at night, this interesting capital city is sometimes compared to Las Vegas.
Each evening in Ashgabat after the setting of the sun, the white marble buildings across the city light up in a flashy display. Ashgabat is known to be eerily lacking in locals wandering in public, so a walk or bus ride through this display of lights is the perfect, peaceful way to end the night.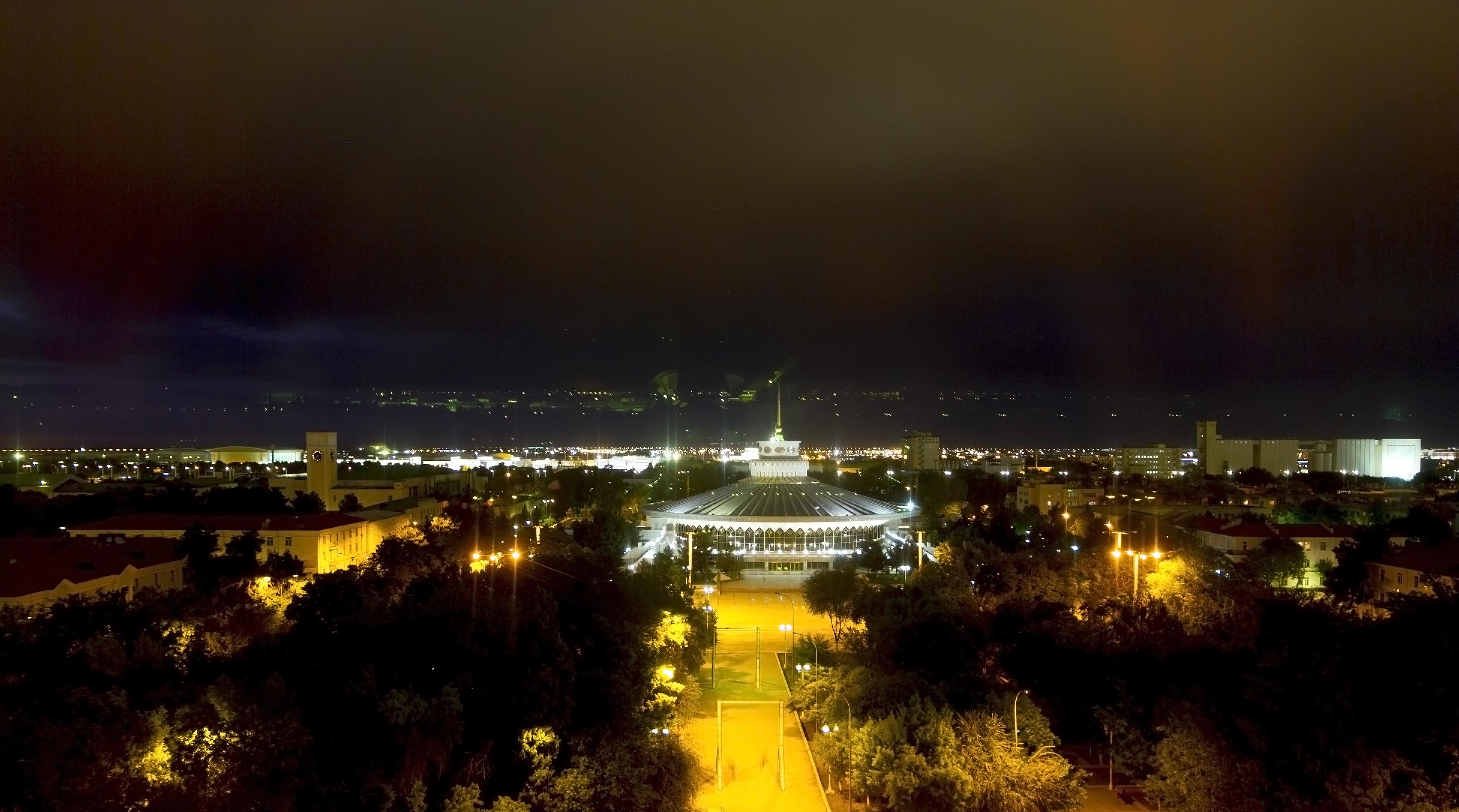 The prime viewpoint for this lightshow is the stunning Wedding Palace which looks over the city from atop a hill. Visitors will see the mostly empty walking paths across the city illuminated with rows and rows of lights. Buildings across the city light up in various colours– including the Wedding Palace itself which lights up in four different colours. The Independence square is filled with marvellous fountains that light up in colours of red, green, blue and purple, more flashing lights and ornate marble statues.