Fedchenko Glacier
A record-breaking glacier in the middle of Tajik National Park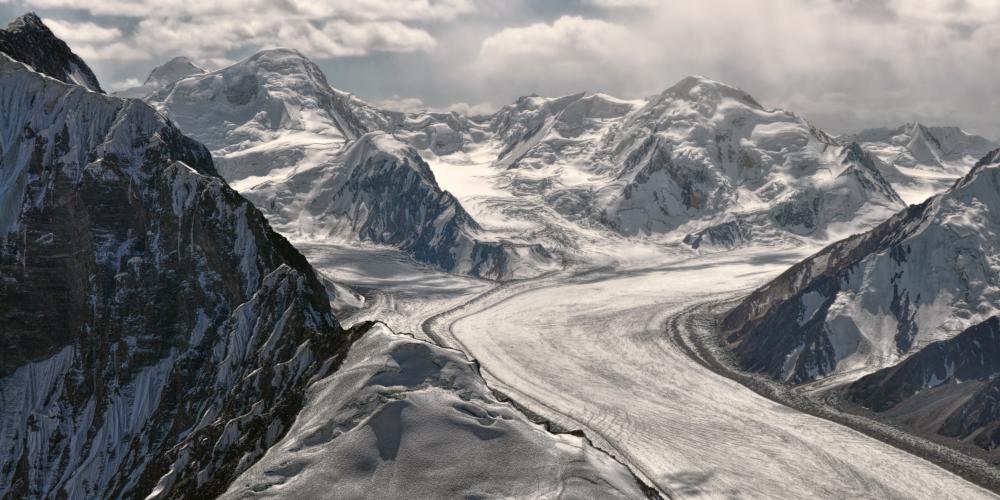 Fedchenko Glacier is probably one of the most iconic wonders of Tajik National Park. This gigantic glacier, almost 80 kilometers long, is the largest glacier of the Pamir mountains but also the longest glacier outside the Arctic and Antarctic pole. Discovered in 1878, Fedchenko Glacier was almost forgotten for decades before it was fully explored in 1928, not even a century ago, which gives you some chance to explore unseen parts of it!
The icy landscapes in the middle of deserted mountains give Fedchenko Glacier a supernatural look and makes it the perfect spot for adventurers looking for their next challenge.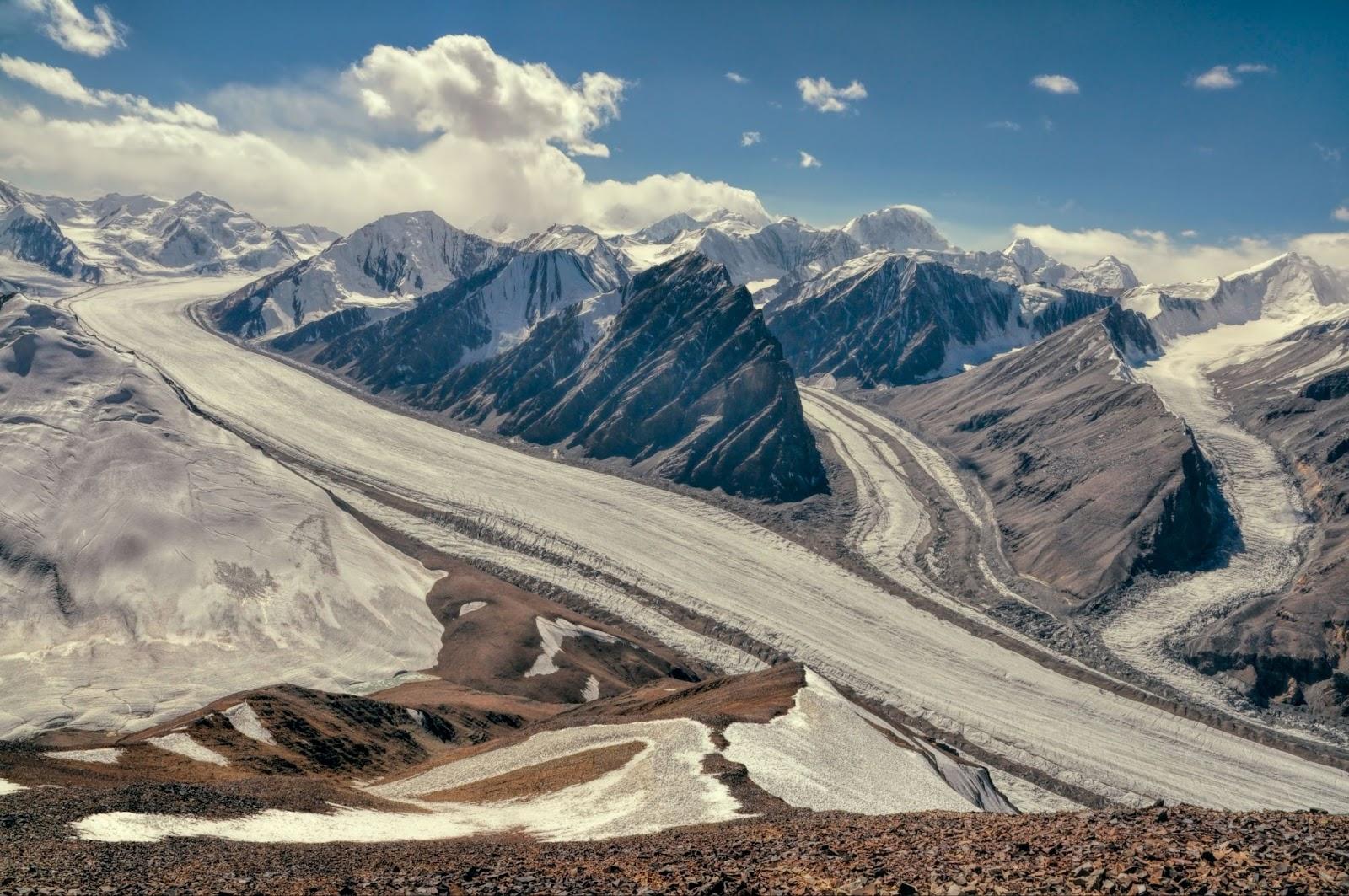 Trekking on the glacier is possible. However, a good physical shape as well as previous experiences in glaciers and similar mountains are required to ensure your safety. The journey is quite extreme, but the reward is a breathtaking view on the top. You will even get to see another Tajik peak, Ismoil Somoni, the highest one in the country.
The immensity of nature and the silence deprived of human presence is a chance to focus on the moment and on the greatness the glacier represents.