Fusaro Vanvitellian Casina
This delightful Bourbon hunting lodge built on the eastern shore of Lake Fusaro is a masterpiece of Baroque architecture.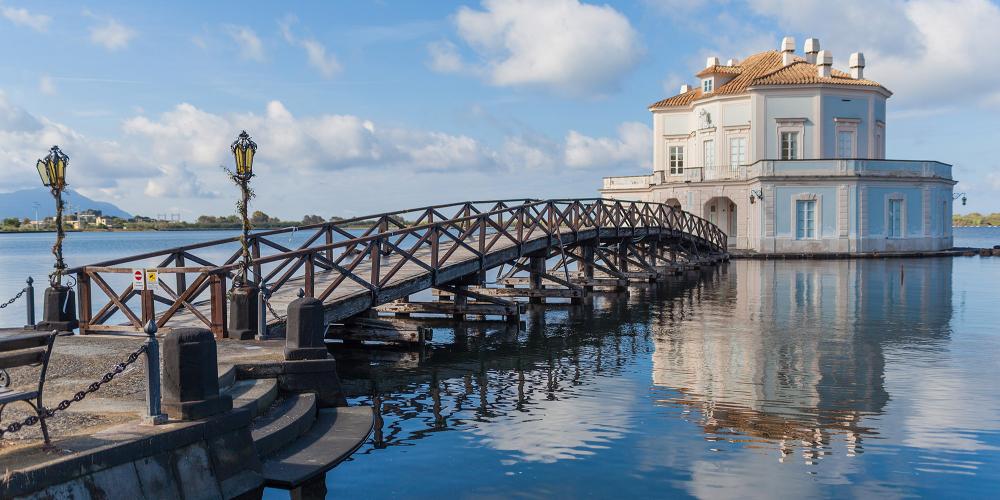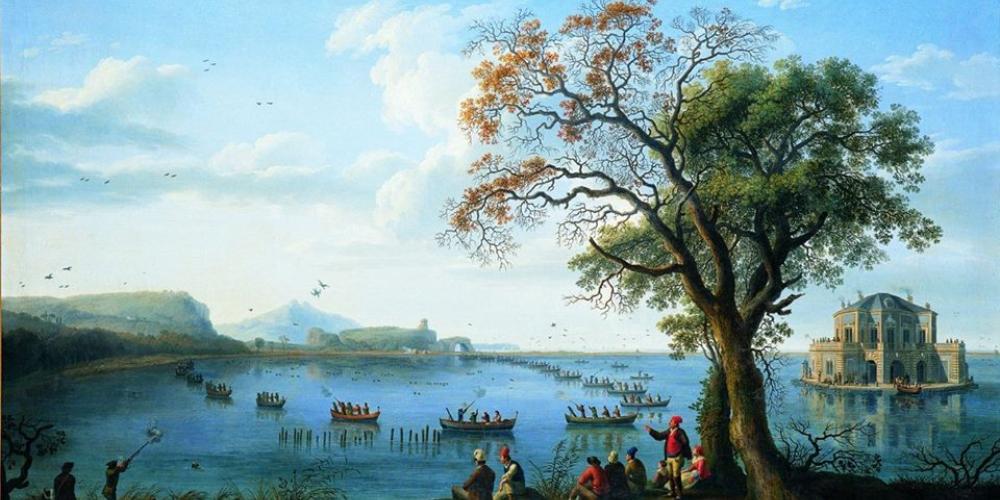 In 1764, King Ferdinand IV of Bourbon decided to enhance his hunting and fishing property on Lake Fusaro, where he introduced the cultivation of mussels and oysters. He entrusted the architect Carlo Vanvitelli in 1782 to build on a pre-existing island, a hunting and fishing hut, which became one of the finest and most unique examples of late baroque architecture. The polygonal pavilion, which is surrounded by the waters of Lake Fusaro, was structured on two levels with protruding and terraced bodies on both floors.
During the time, the Royal Casina had illustrious guests, including, of course, the Bourbon princes and sovereigns, Mozart and Rossini, the Czar of Russia, and the last King of Italy, Vittorio Emanuele III.
Visit
Fusaro Vanvitellian Casina
Hours
Open weekends only
Saturday 15:00 – 20:00
Sunday 11:00 – 20:00