Göttweig Abbey – the Austrian Montecassino
The Göttweig Abbey is a treasure overlooking the Wachau from a hill covered by vineyards and forests. Often called the "Austrian Montecassino" because it is visible from great distances—a characteristic that provides epic panoramas when you visit.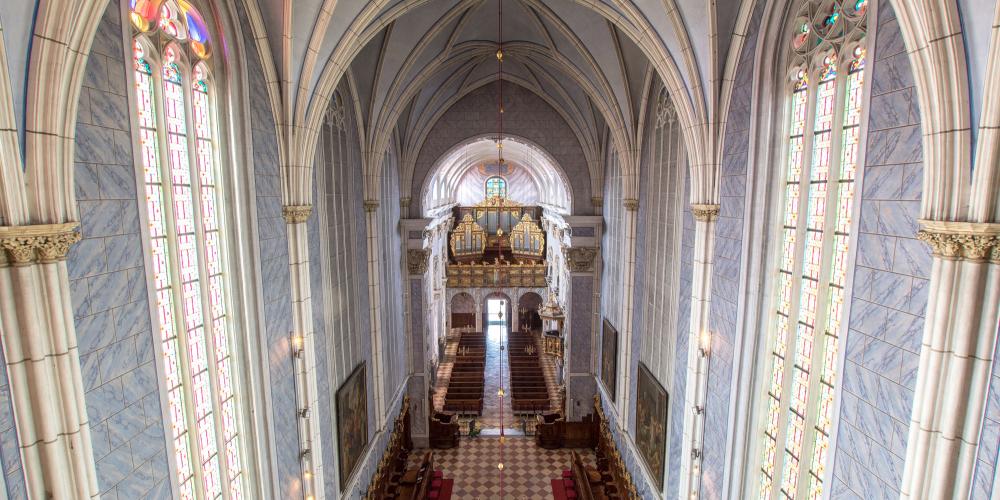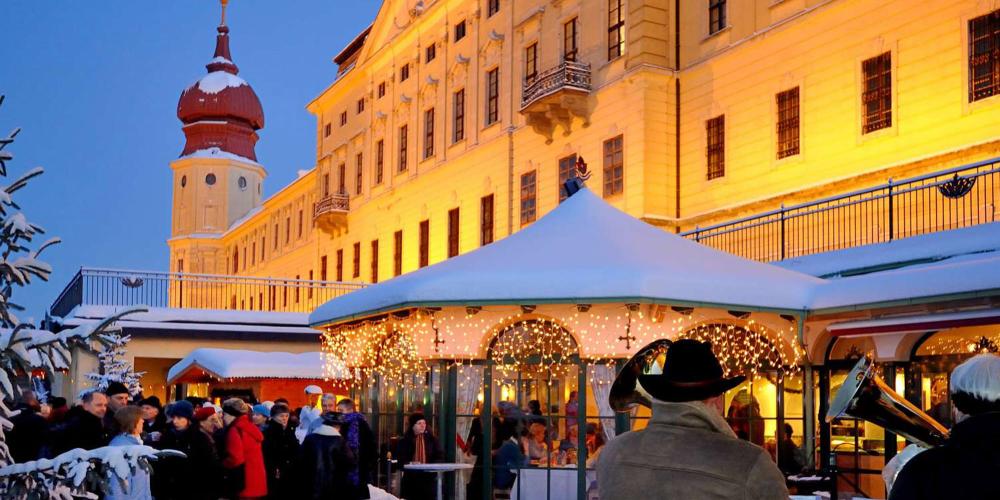 Göttweig Abbey was founded in 1083—although the current baroque building was constructed after a fire in the early 18th century. If you visit the abbey today you'll experience High Baroque in all its splendour. For example, the monumental imperial staircase with the ceiling fresco by Paul Troger from 1739 is one of the largest and most beautiful staircases of its kind in the world.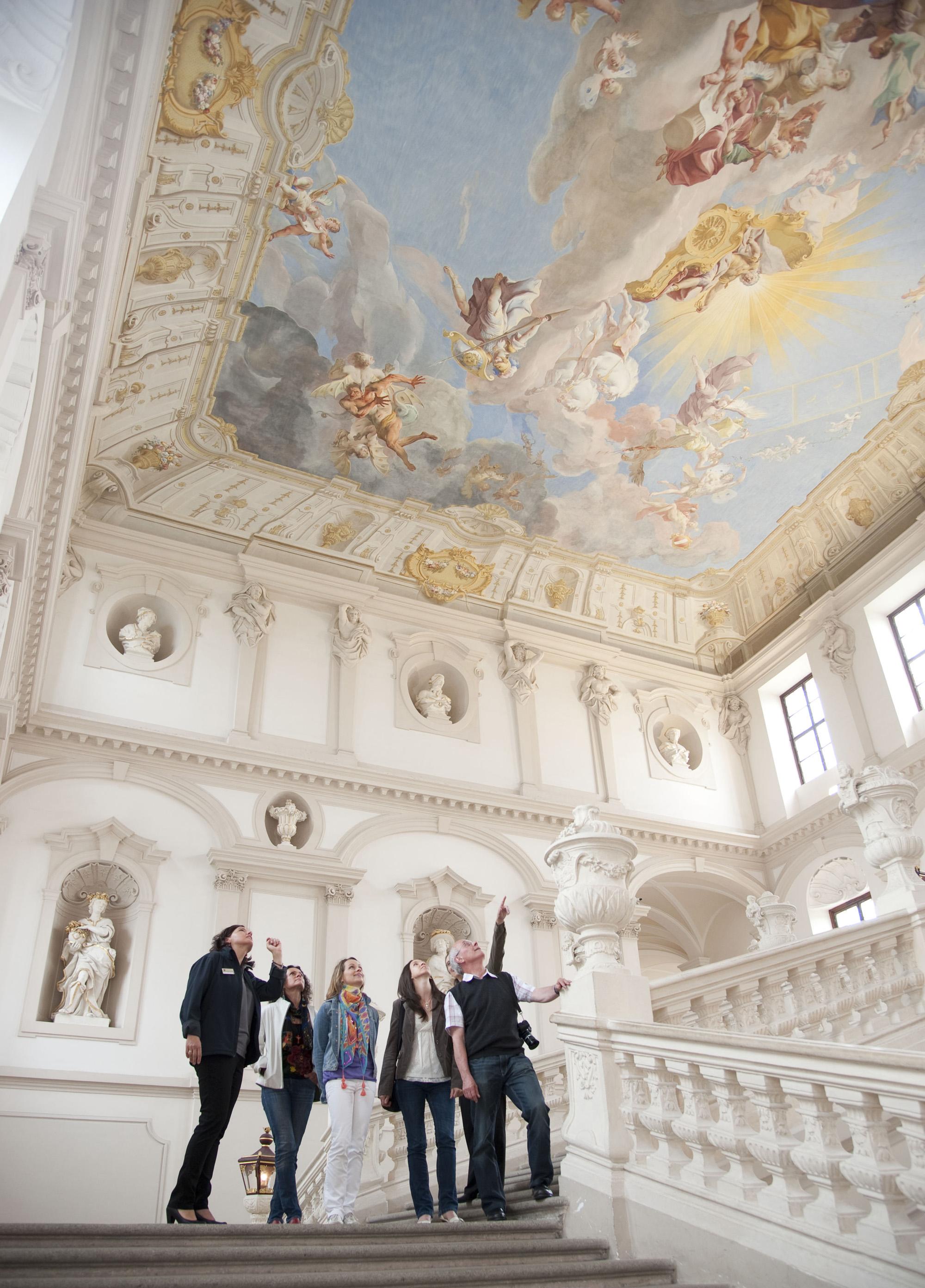 The library and the archives of Göttweig Abbey house a huge trove of visual art and a comprehensive music collection. The abbey shows its art collections during special annual exhibitions staged in the adjoining royal and imperial rooms. The church houses the largest chimes of any church in Austria. To the south you'll find the highest elevated orchard of the famous Wachau apricot, with information on various aspects of the Wachau apricot.
Maintaining the huge building is a constant challenge for the 30 Benedictinian monks still living at Göttweig. At the moment, the first renovation of the roof (since the 18th century), which is more than six hectares in size, is about to be finished. Donors from all over the world have contributed nearly a million euros to this giant project.
Göttweig Abbey provides simple rooms for those who want to experience its unique atmosphere and the opportunity to join the monks' prayers and relax the body and soul. A splendid apartment in the former Abbot's rooms is also available for those who enjoy luxury. Göttweig Abbey is on your way if you are hiking along the World Heritage Trail, the Dunkelsteinerwald Trail, or the Way of St. James.
Visit
Göttweig Abbey – the Austrian Montecassino
Hours
From March 21st to November 1st you can access the Abbey daily from 10:00 to 18:00 (ticket office closes at 17:00).
Tours (in German) are offered daily at 11:00, 14:00 and 15:00 and on weekends also at noon.