Gourmetmeile Metropole Ruhr
This food festival is a wonderful way to explore the industrial heritage and try some regional delicacies.
The annual Gourmetmeile Metropole Ruhr festival offers a huge range of local culinary delights, with Shaft XII as a unique backdrop for the event.
Along the former Track Boulevard, top restaurateurs from the region serve exotic and regional food at numerous stands for four days. Of course, lovers of regional miner's cuisine will also get their money's worth. At least one typical miner's dish is served at each stall.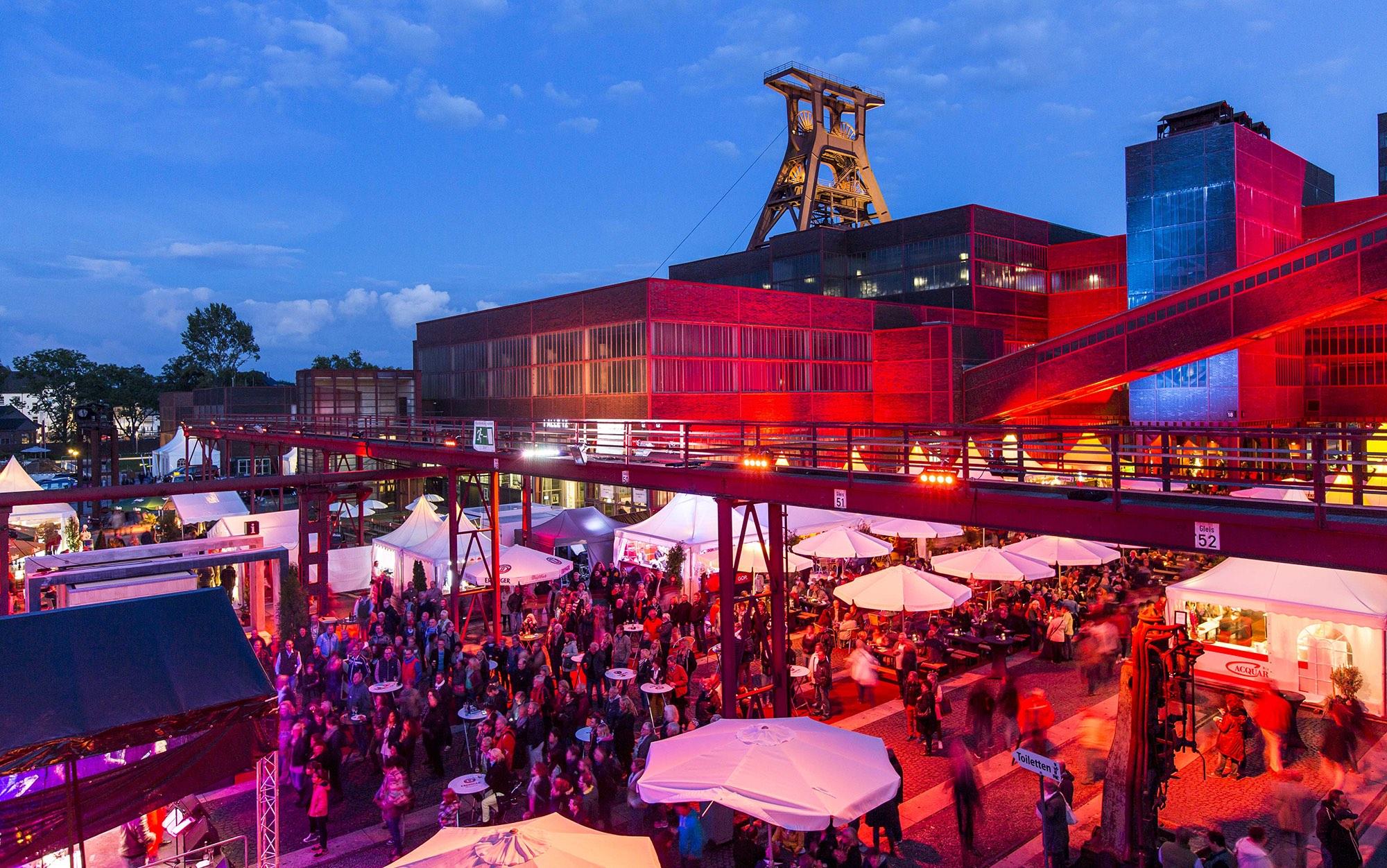 The restaurants set up elegant tents with red carpets and on the Saturday night a fireworks display immerses Zollverein and the festival in a sea of lights. It is truly a treat for the eyes, as much as it is for the taste buds.
During the day, the World Heritage Site offers shady places to relax. The accompanying music programme features international artists and the stage area invites you to dance.
Visit
Gourmetmeile Metropole Ruhr