Grado seaside resort town and its historic centre
Don't miss a visit to the old centre of Grado, an elegant seaside town a few kilometres south of Aquileia. The historical centre is pedestrian-only, so don't be afraid to get lost through its narrow streets and quaint squares (calli) bordered by picturesque fishermen's houses. And be sure to taste the traditional food, much of it based on fresh locally-caught fish.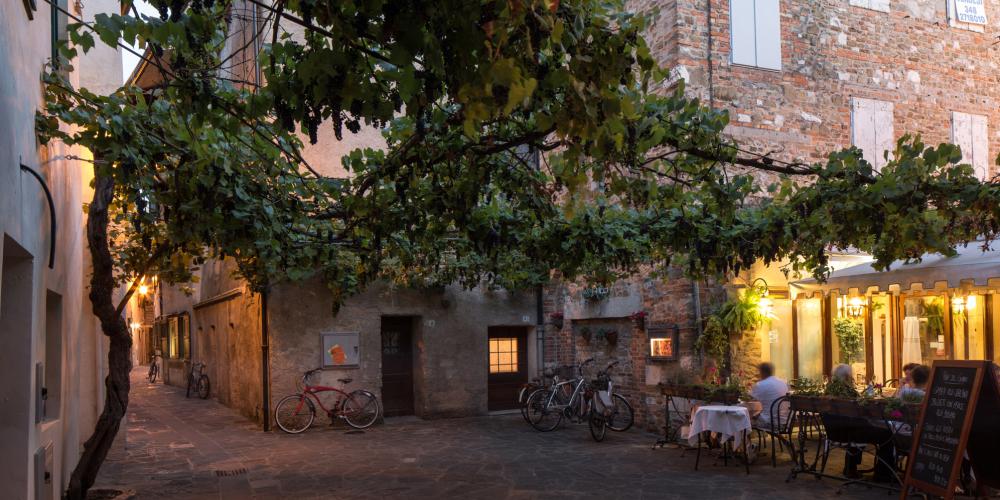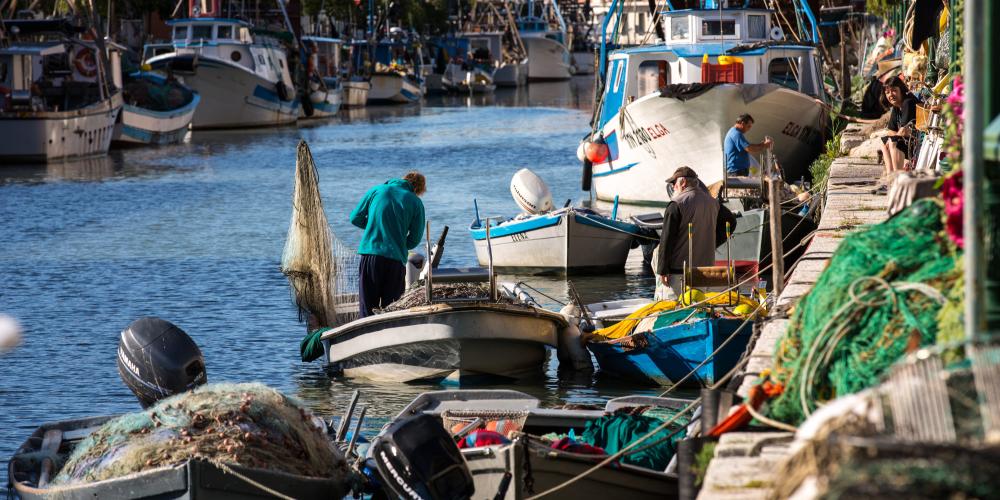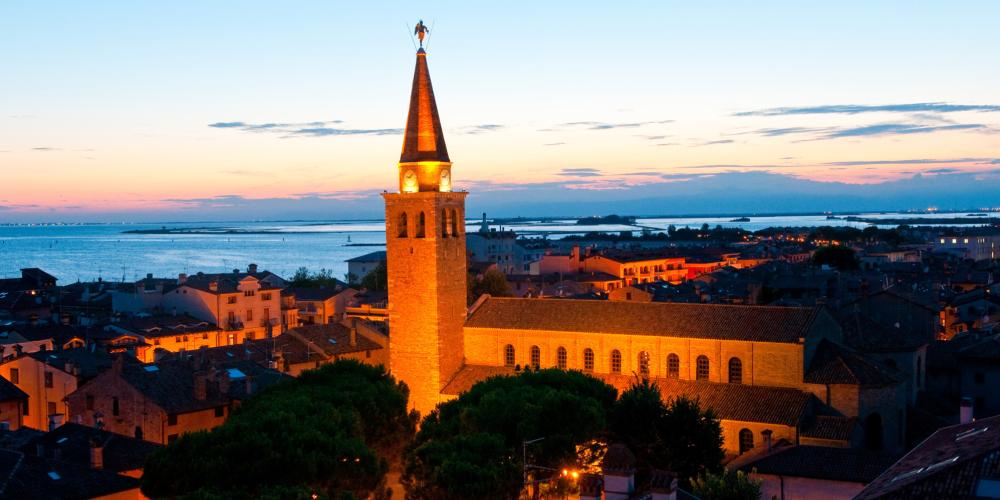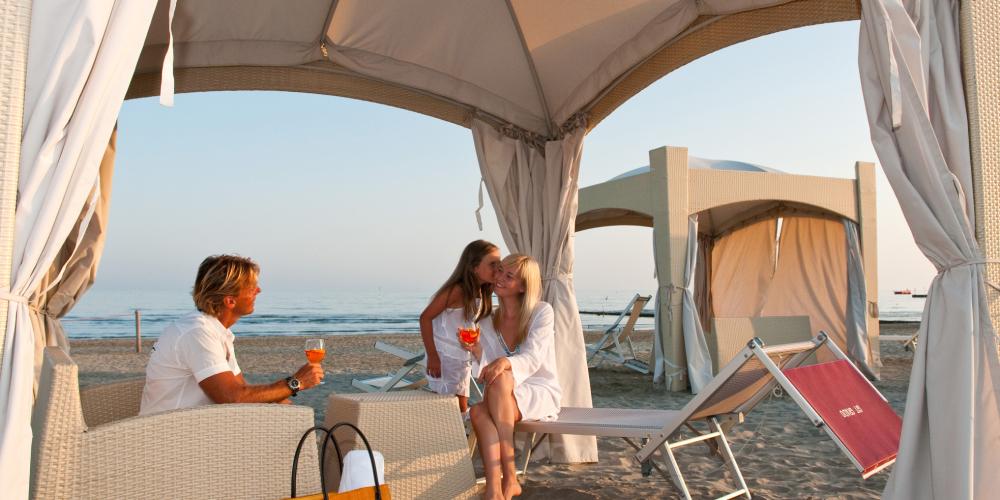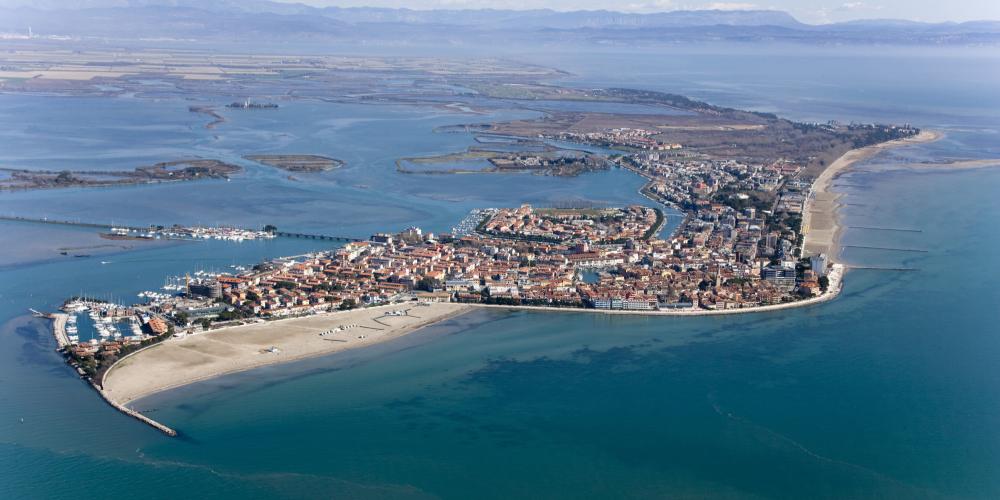 In the old town, you'll admire the Basilica of Santa Eufemia and the adjacent Basilica of Santa Maria delle Grazie. While walking along the Lungomare (seafront) Nazario Sauro, you'll enjoy a marvellous view on the Karst, Trieste and the Istrian Coast.
Widely known as the Golden Island, because of its fine, golden sand, Grado offers relaxing beaches and spas with good quality services and an excellent thermal water park overlooking the sea.
If you're a nature lover you'll find beauty everywhere in the lagoon surrounding Grado, a world of islets and canals that you can explore by boat.