Guided hikes in the landscape around the mine
Join a guided walk for a journey through time of 1000 years of human history and ingenious engineering.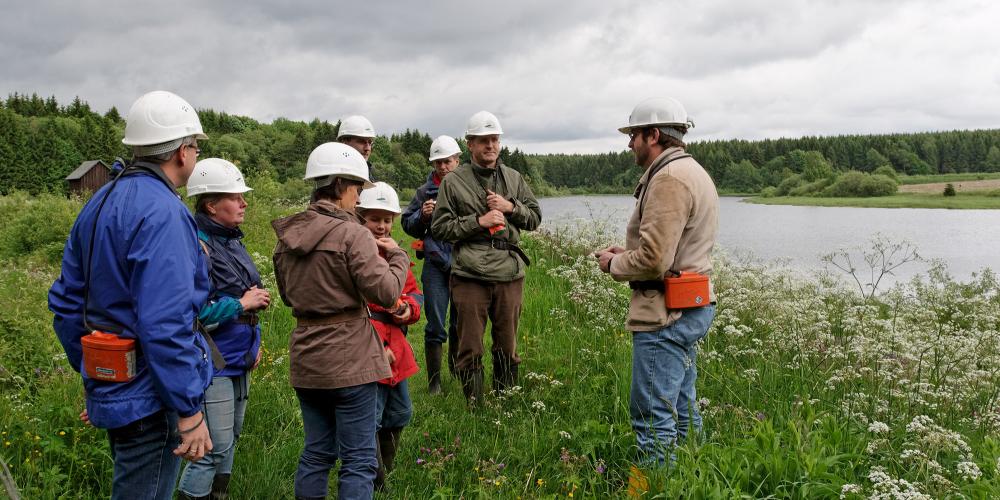 At first glance, the Harz hills seem like undisturbed nature. Only at second glance does the manmade landscape that supported centuries of mining become visible. On guided hikes, you can get up close to the old traces of mining in the landscape.
Discover the hidden world of shafts, tunnels and streams below ground level or explore the diversity of ditches, ponds and dams that have shaped the landscape and helped to power the mines for hundreds of years.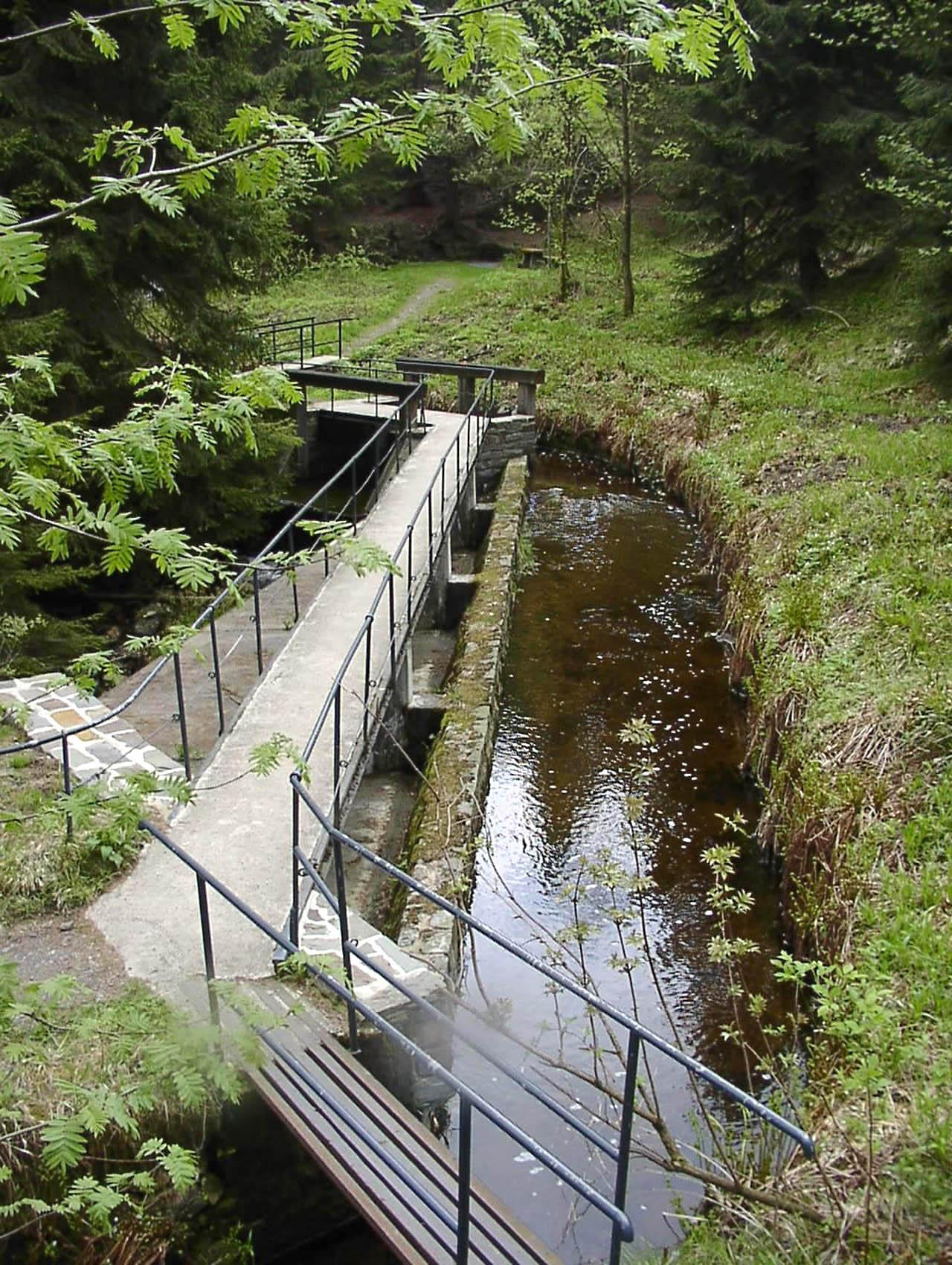 There are various hikes through the cultural landscape, including 'Mountains as Architects and Technicians'.
On this easy two-hour round trip you will explore one of the most important junctions of water distribution in the area of the Upper Harz water industry, passing the pump house, old waterwheel chambers, the Polsterthaler pond and numerous ditches.
Let yourself be enchanted by the architecture and archaeology of historic gates to the underground and arched bridges, decipher evidence that points to the existence of medieval smelting sites, and understand the connection between the Upper Harz water industry and the silver mines of the Caroline and Dorothea mines.
Visit
Guided hikes in the landscape around the mine
Hours
Open daily 10:00 to 17:00 (except 24/12 and 31/12)
These and other offers can be booked at any time as a group tour.
Pricing
Adults € 7.50, students under 18 years € 4.50