Guided tours
Learn more about the spectacular rooms inside the palace with a special tour from an expert guide.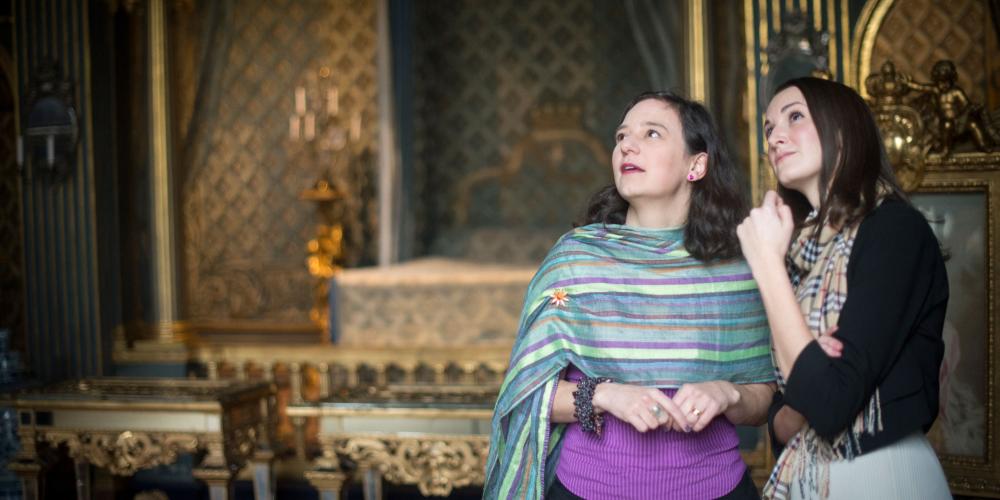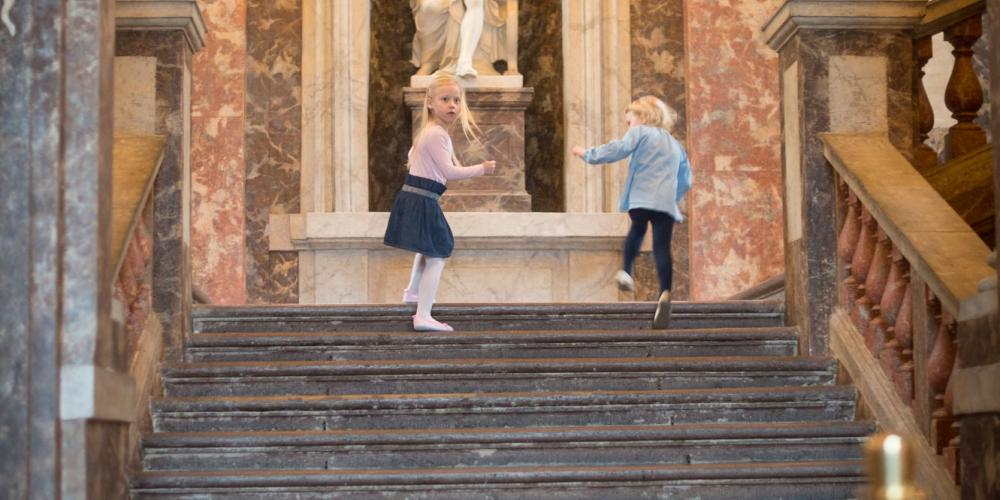 With so much detail to absorb in the palace, it can be hard to appreciate everything on your own. One of the best ways to learn more about what you're seeing is with a royal guide.
The tour of Drottningholm Palace will take you through the official apartments of the building, where you will experience one of the most well-preserved royal palaces of the 17th century. The guided tour will show you interiors created by a number of royal personages who have all left their mark on the palace.
With your guide, you will go through a series of drawing rooms decorated for Queen Lovisa Ulrika in the mid 18th century, including the magnificent library. You will also learn more about King Gustav III, who created several interiors during the late 18th century, including the Chinese Salon.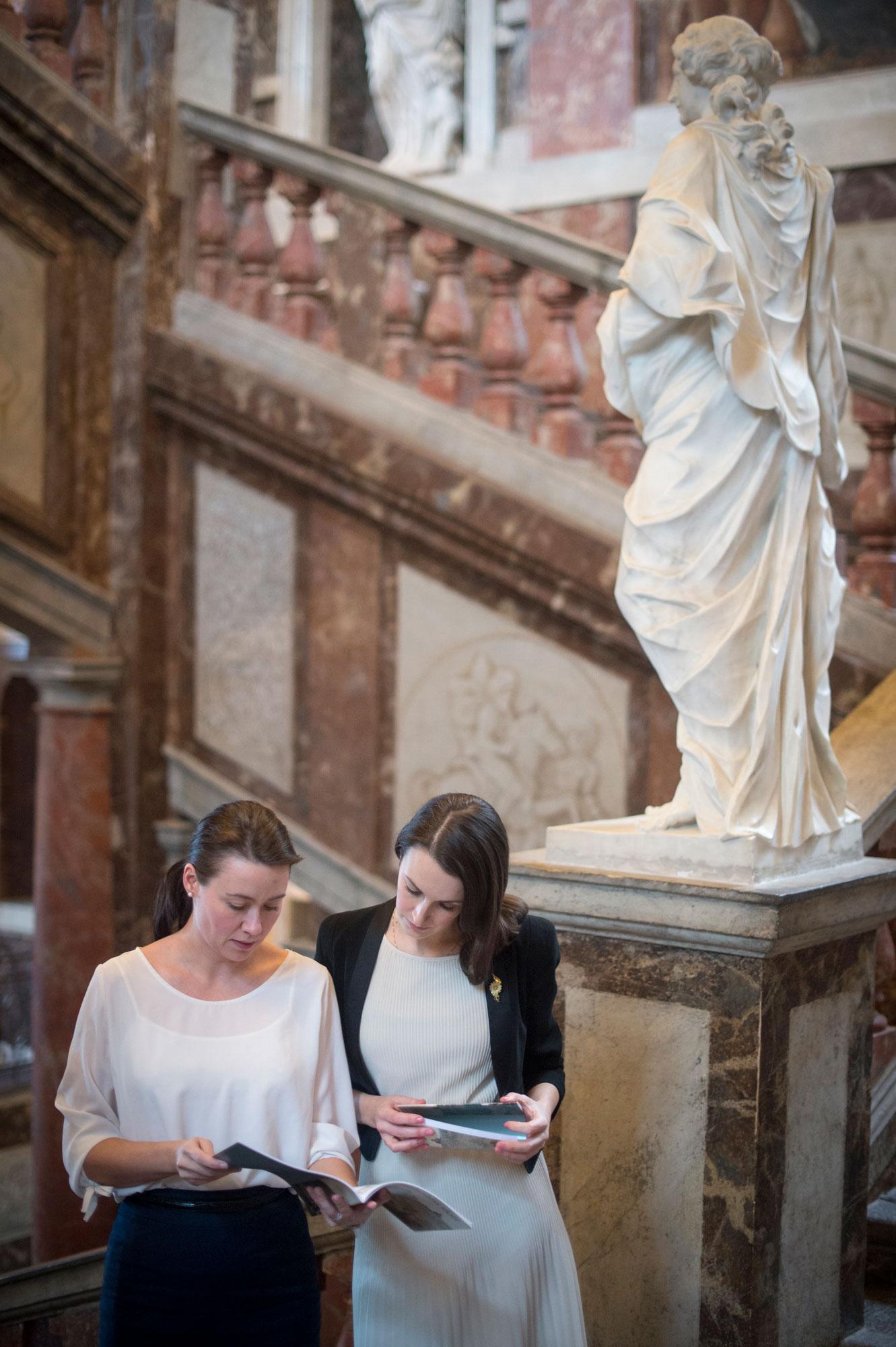 The tour will make a stop in the Upper Vestibule, on the second floor, where you will get a magnificent view of the palace gardens which during the 17th century was open only for the Royal Family and their guests.
This is a perfect way to hear the stories of the Royal Family over the generations and learn more about their influence on the building that is still used today as a residence for the King and Queen.