Gypjak Mosque
The defining feature of Ashgabat is that every building in the city is made out of white marble and adorned with gold, and the Gypjak Mosque is no exception.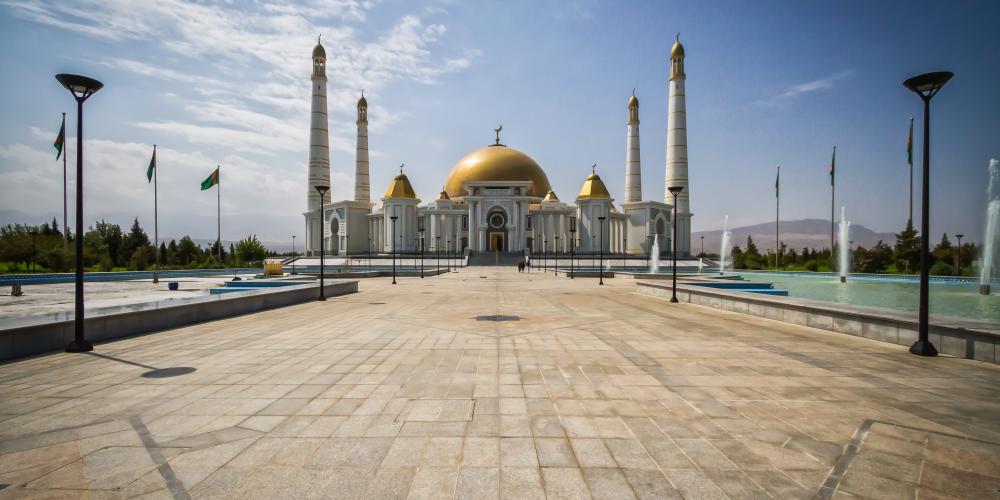 The Gypjak Mosque is not only stunningly beautiful – perhaps the most beautiful building in all of Turkmenistan - but it is also the largest mosque in all of Central Asia with a capacity of 20,000 people! Unlike many famous mosques in this area of the world, this mosque is only used on special occasions so visitors can explore this architectural masterpiece without worrying about distributing worship.
Every inch of this mosque is absolutely breathtaking. The outside is completely made of white marble with a massive gold covered domed roof and gold-accented minarets. Inside, a path of lush brown carpet and golden chandeliers leads to the defining feature of the mosque: the central dome, intricitally tiled with gold and blue mosaic.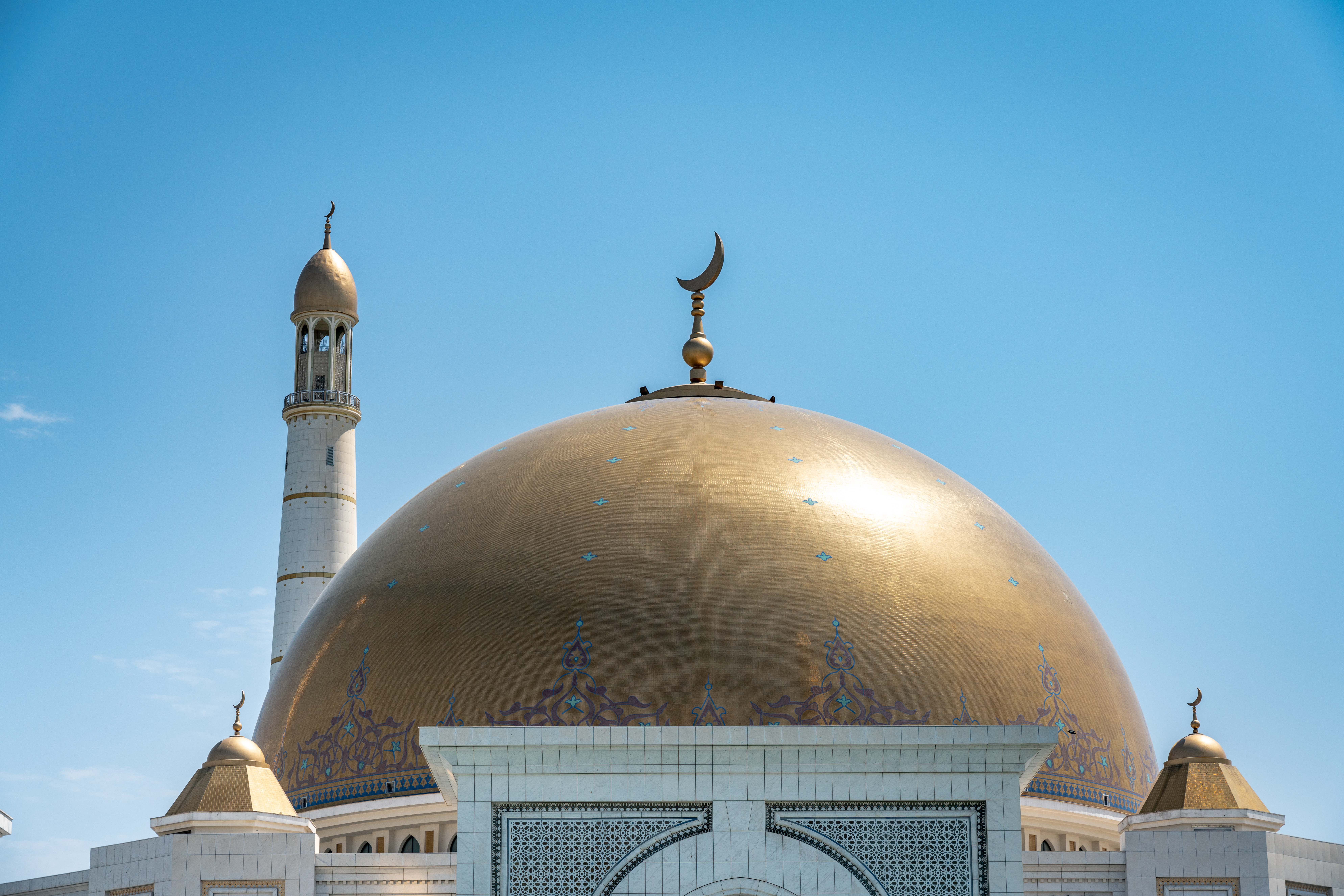 Next door to the mosque is the presidential mausoleum, also made of white marble and gold. Here, the first president of Turkey and his family are buried together for visitors to see. Be aware that the mosque and mausoleum have many restrictions of what can be photographed, so visitors should listen to guards and tour guides intently to ensure that regulations are being followed.
Visit
Gypjak Mosque
Hours
Booking info: It is recommended that visitors book tours ahead of time