Heuriger Wine Taverns
You haven't experienced Wachau until you've visited a Heuriger, where the winegrowers sell their own products in little taverns on their farms.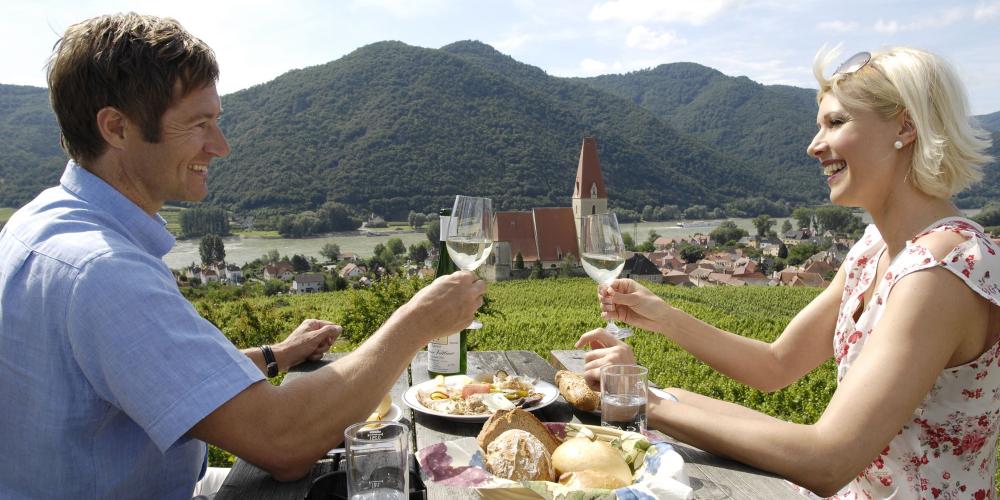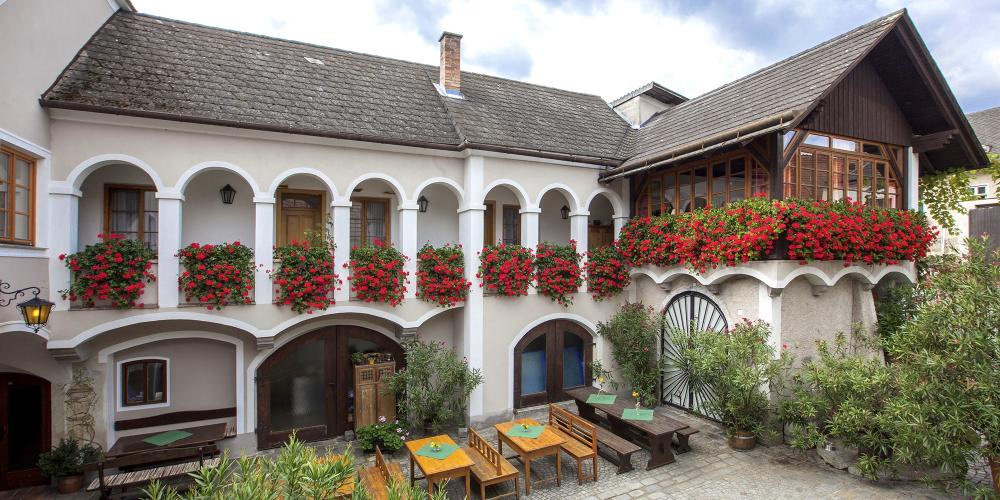 Until the 1960s, a Heuriger was just for selling homemade products from the owner's farm. For the grape-growers of Wachau, that pretty much meant only wine. But now, although only drinks from the farm are still allowed, food can also be provided.
In the summer, many Heurigen also have a nice terrace or courtyard seating. Here, you can drink the wine and enjoy local food like meat, sausages, bread, spreads, and cheese.
To find out whether Heuriger is open, look for a bunch of branches or a straw wreath over a door with a lightbulb. If the bulb is illuminated, the Heuriger is open. Also, there is a central spot in all of the winegrowing villages where you will find information on which wine taverns are currently open.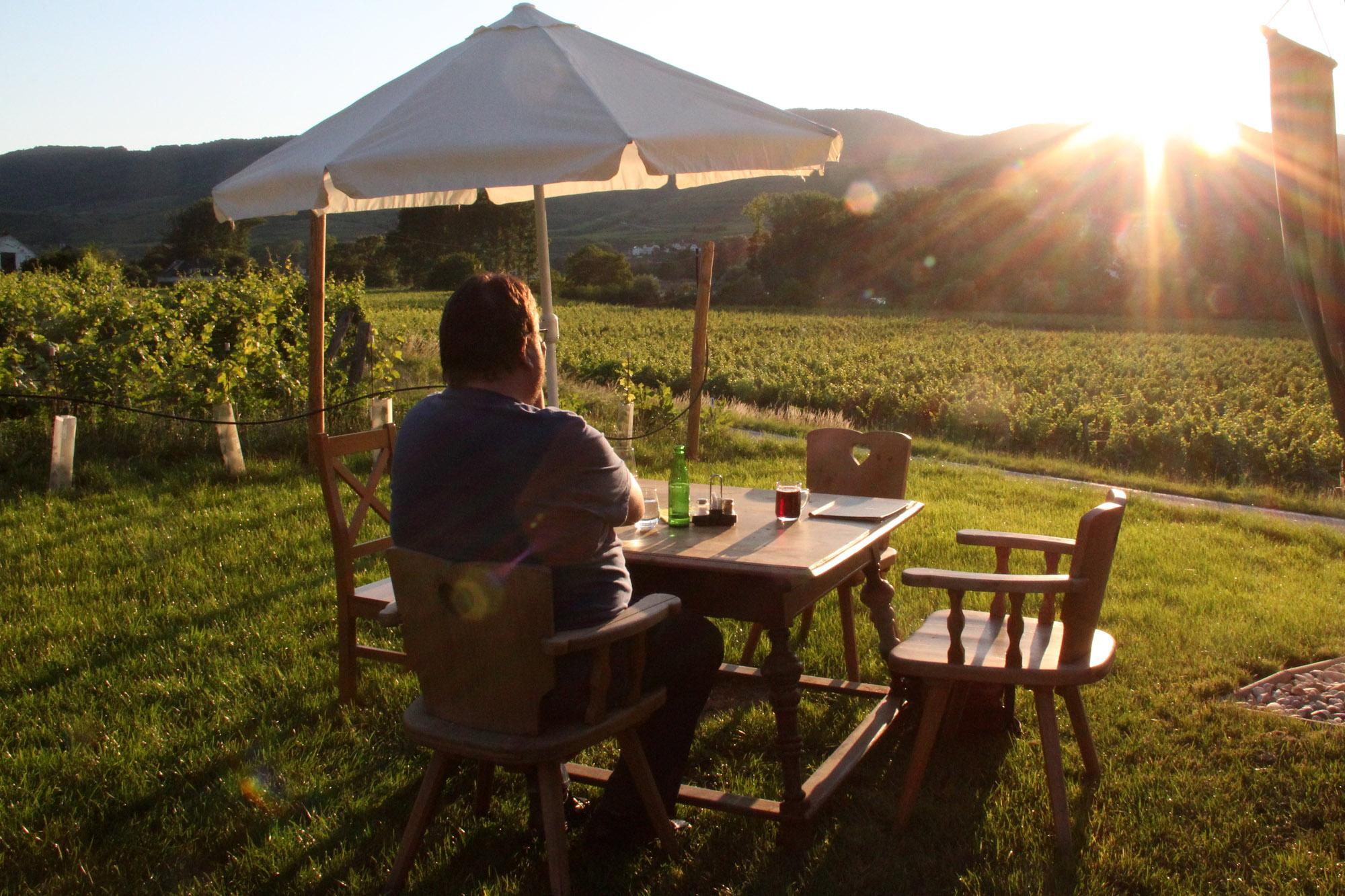 Hours will feel like minutes as the winegrowers treat you with delicious food and wines in their taverns. But don't get too comfortable, since there's much more waiting for you to be discovered across the Wachau!
The app myWachau also informs you which Heuriger is open and where to find the best wines.
You can also explore Heurigers on the web at Donau.com