Hike part of the Aksu-Zhabagly Nature Reserve's International Route
The International Zhabagly-Tonkeris-Kaskasu Route goes through Kazakhstan's Western Tien-Shan Mountains and highlights the biodiversity and cultural heritage of the Aksu-Zhabagly Nature Reserve
The stunning Aksu-Zhabagly Nature Reserve offers something for every type of nature lover. A mountain guide can ensure a safe adventure into picturesque stone gorges and untouched natural wonders in the reserve's heavenly mountains. Trekking can accommodate seasoned adventurers wishing to climb the mountain peaks or participate in day excursions. The guided hiking experiences follow the Aksu River on tours that last 3 to 6 days. Starting in Zhabagly, travelers will experience the international wonders of the UNESCO recognized Western Tien-Shan mountains. Guided tours include camping or guest stays with local people.
Within the park there are opportunities to see rare and endangered endemic species. Snow leopards, Menzbier's marmot, and mountain argali take refuge in this beautifully wild place. Birdwatchers can visit the bird ringing station at Chokpak during migrations in September and October. The international hiking route also includes the famous Karama bridge. Travelers will arrive at Tonkeris, experience a cultural show, and dine on local Kazakh cuisine. The following day trekkers will reach the Sairamsu River and end their journey in the Kaskasu Village.
The waterfalls, caves, and hills funnel the Aksu and Zhabagly rivers. Group activities can be arranged and guided along the safest routes on ecotourism trails. The spring is the prime time to watch Greig's tulips blossom, while Yurt stays are also available in the foothills of the World Heritage mountains. Autumn is another beautiful time to visit and witness the foliage changing colors. The tour highlights the beauty of culture and nature within the park—homestays in Ugam. The endemic flora and fauna and unforgettable attractions make this hike one the best of the Western Tien-Shen mountains.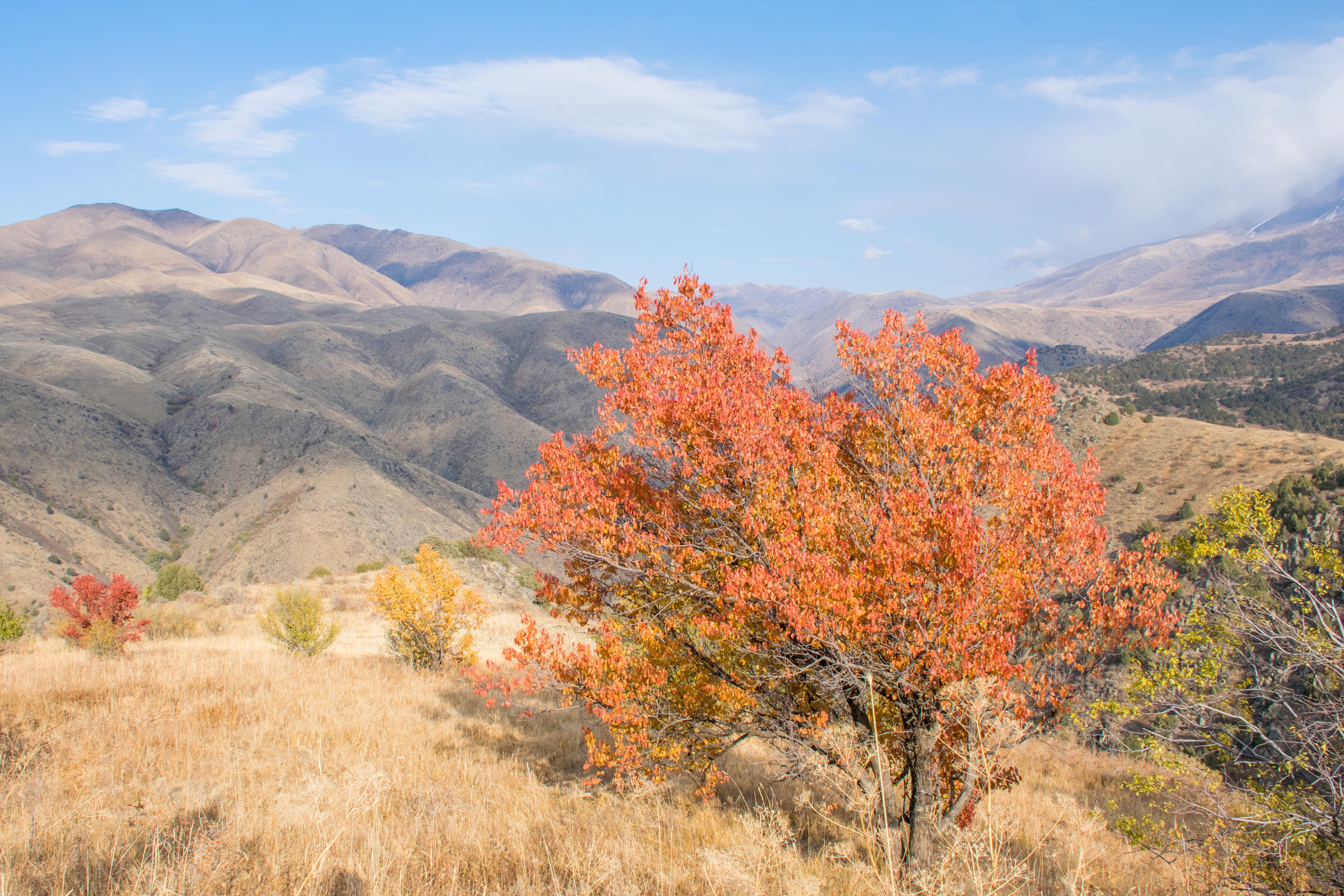 Visit
Hike part of the Aksu-Zhabagly Nature Reserve's International Route