Hike to Shirabad Waterfall
Found in the "land of waterfalls," Shirabad offers 7 waterfalls easily accessible from Shirabad Village.
Found in the lush forests of the Alborz Mountains, Shirabad Waterfalls provides an adventurous activity for all ages. The first major waterfall is easily accessible in a 20-to-30-minute walk in the woods. The steep, narrow falls is 25 metres high and plunges into stunning blue-green water.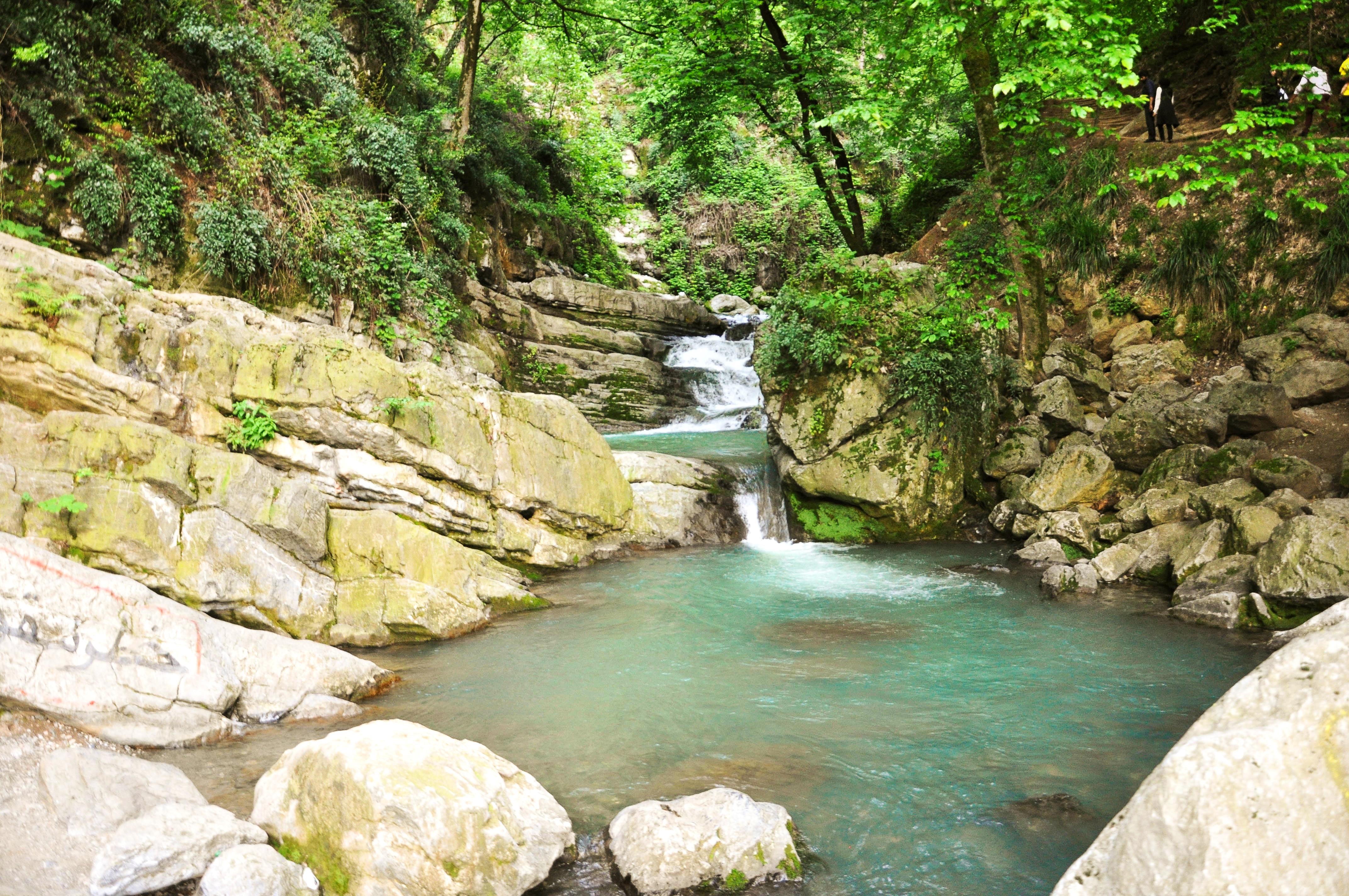 To continue to the following waterfalls, a more adventurous spirit and previous hiking experience is recommended. The narrow winding trail will take you to increasingly more impressive views. The largest of the falls being 30 metres high, surrounded by a lake 40 to 80 metres deep.
On your hike, enjoy partially shaded trails and the relaxing sound of chirping birds. Admire the area's natural beauty and the forest's lush greenery. If you have time, take a detour into the caves along the trails or look for endangered salamanders hiding in the rocks.
Shirabad is one of the most popular attractions in the area, enjoyed by locals and tourists in the warm summer months. Start your hike early in the day to avoid crowds and enjoy a serene experience at the falls.
Despite the temptation of swimming or jumping into the pools, it is prohibited. The Department of the Environment enforces this to protect the area and its visitors. Feel free to dip your toes in but be respectful of rules. Be careful of slippery rocks and uneven trails.