Hiking
Some of the best views of the river are from the hiking paths on the slopes of the valley.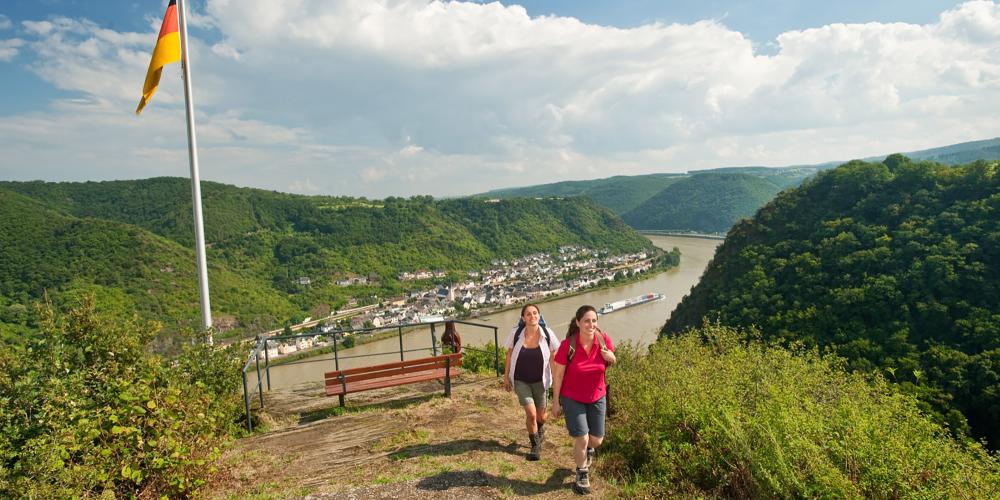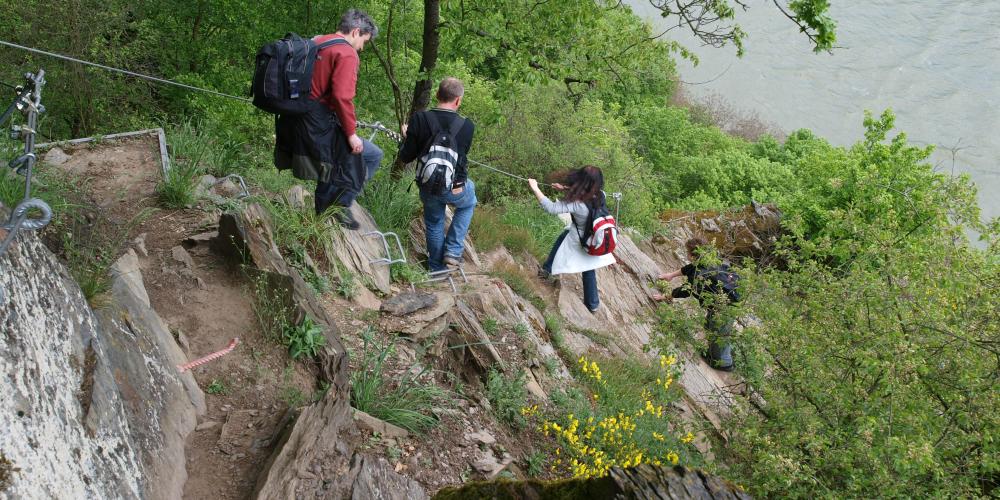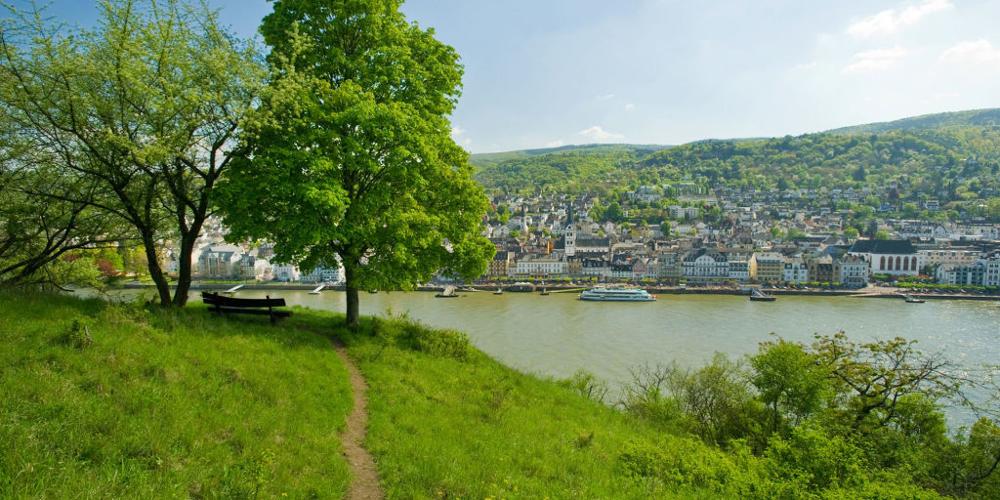 At first sight, the constant fluctuation between river valley and hillside in the Loreley Valley seems to be a worthwhile destination only for the very fit and experienced rambler. But don't worry, there is something for everyone—from short walks to demanding routes that require several days of walking.
Two of the most beautiful routes are the Rheinsteig, on the right bank of the Rhine, and the Rhein-Burgen-Wanderweg, on the left bank. Many people enjoy 'collecting' castles on their way and getting a glimpse of Rhine Romanticism.
The Rheinsteig Hiking Trail was opened in 2005 and has gained cult status amongst walkers. It runs for a total of 320 kilometres from Wiesbaden to Bonn and the Siebengebirge hills in the north. It offers enchanting panoramic postcard views of the rocky, winding valley of the Rhine coupled with romantic castles and appealing townscapes.
The RheinBurgenWeg, or 'Rhine Castle Trail', runs along the left bank of the Rhine from Bingen to Remagen-Rolandseck. Medieval castles and fortifications are the cultural highlights on this technically-demanding hiking route. Many of the buildings are open to visitors and offer insights into everything from courtly life, everyday life in medieval times, to interior furnishings through the ages.