Hiking
See the colourful and vivid forests, listen to birds singing, and maybe even hop in one of the small lakes around the Falun Mine.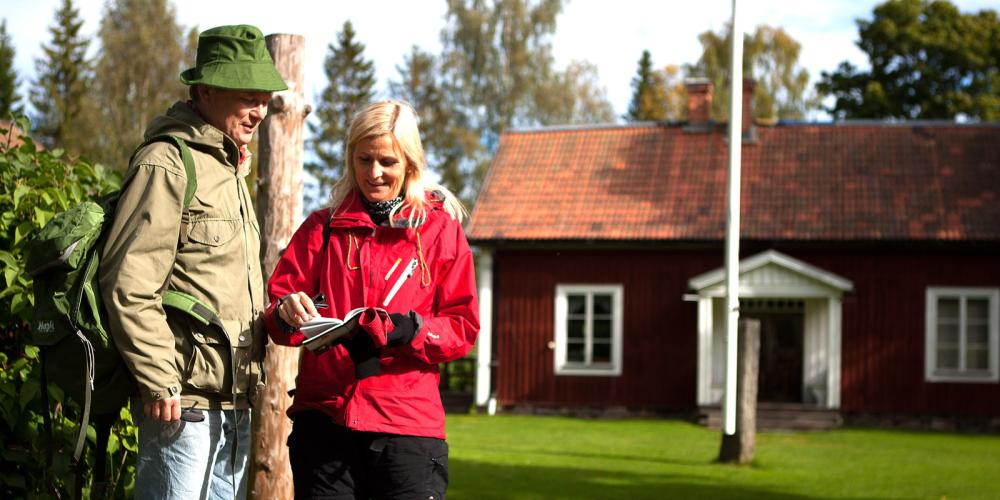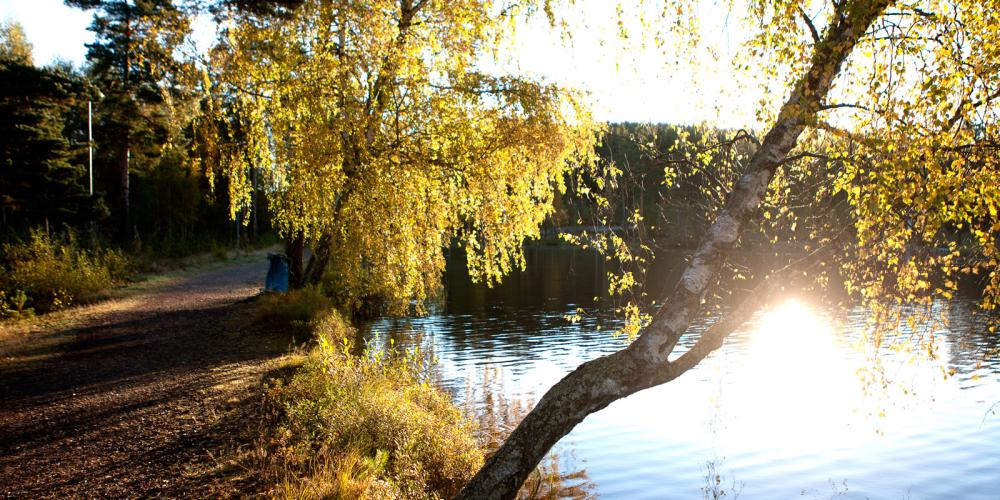 While visiting the Falun Mine, don't miss the opportunity to explore more of the World Heritage site. You can enjoy a combination of nature and culture by walking along paths and roads that follow Sweden's oldest traces of how water was brought to a mine.
Water was essential for the mining operations to process the ore in the smelting houses and to power the pumps and the water wheels in the mine. Ponds were dammed and ditches were dug. It's along these ditches and dikes that we can walk today, following the way of the water to the mine.
The trails come in different lengths with a total of 30 kilometres. They are relaxing to walk along and have easy access from the Falun Mine. Spring, summer and autumn are the best seasons for walking.