Imam Khomeini Mosque
From the bustling bazaar to the peaceful mosque environment, experience this sudden atmosphere change by visiting one of Iran's main mosques.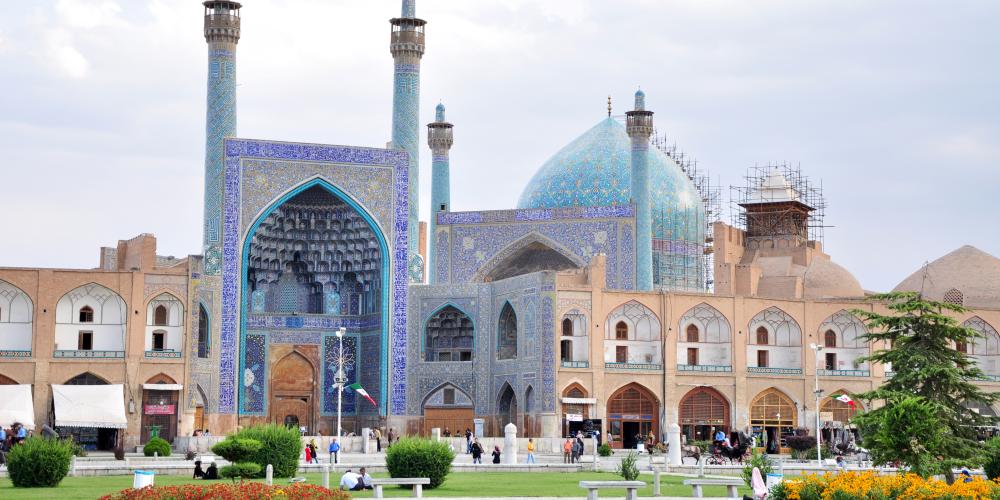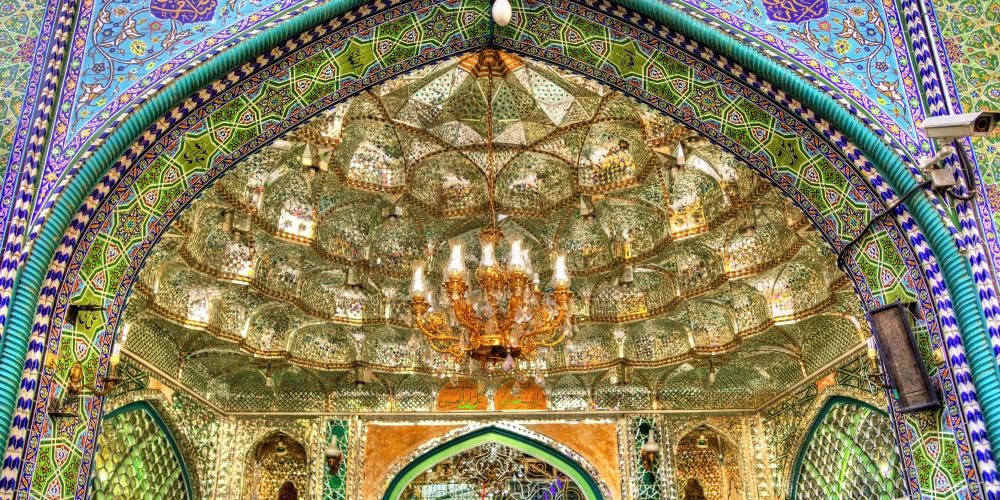 Imam Khomeini Mosque, previously named Shah Mosque, is one of the busiest in the country as it is surrounded by Tehran's Grand Bazaar. Despite the busy atmosphere outside, inside the mosque maintains a calm atmosphere dedicated to prayers and worship. Built in the 18th century, this mosque has lived through Iran's most recent history, always keeping its importance.
There are multiple entries to the mosque, the main one is at Panzdah-e Khordad Street. Entering through this street will guarantee the wow factor as you will be faced by the most beautiful side of the mosque and its rectangular pool. The architecture of the place is impressive. With pharaonic size and two gorgeous minarets the place stands out from other mosques in the country. The intricate tile work is also something worth mentioning. You will not regret sparing some time to visit this monument as it is equally beautiful inside and outside.
It is very important to notice that even though the mosque attracts hundreds of visitors, it is still a place of worship. Therefore, it is asked for visitors to dress appropriately and behave accordingly. Taking photos can also be considered disrespectful, and always ensure you respect moments of prayer.
Visit
Imam Khomeini Mosque