Independence Square
Located directly in the centre of Ashgabat is the cannot-be-missed Independence Square. Here visitors will see some of the most important buildings in the city, all made of marble and gold.
The main building in the square is the giant Oguzkahn Palace, which is the main residence of the President of Turkmenistan. Majestic white and gold fences around the palace prevent visitors from getting too close to the palace, but like every other building in Ashgabat the Oguzkahn palace is a stunning sight to behold.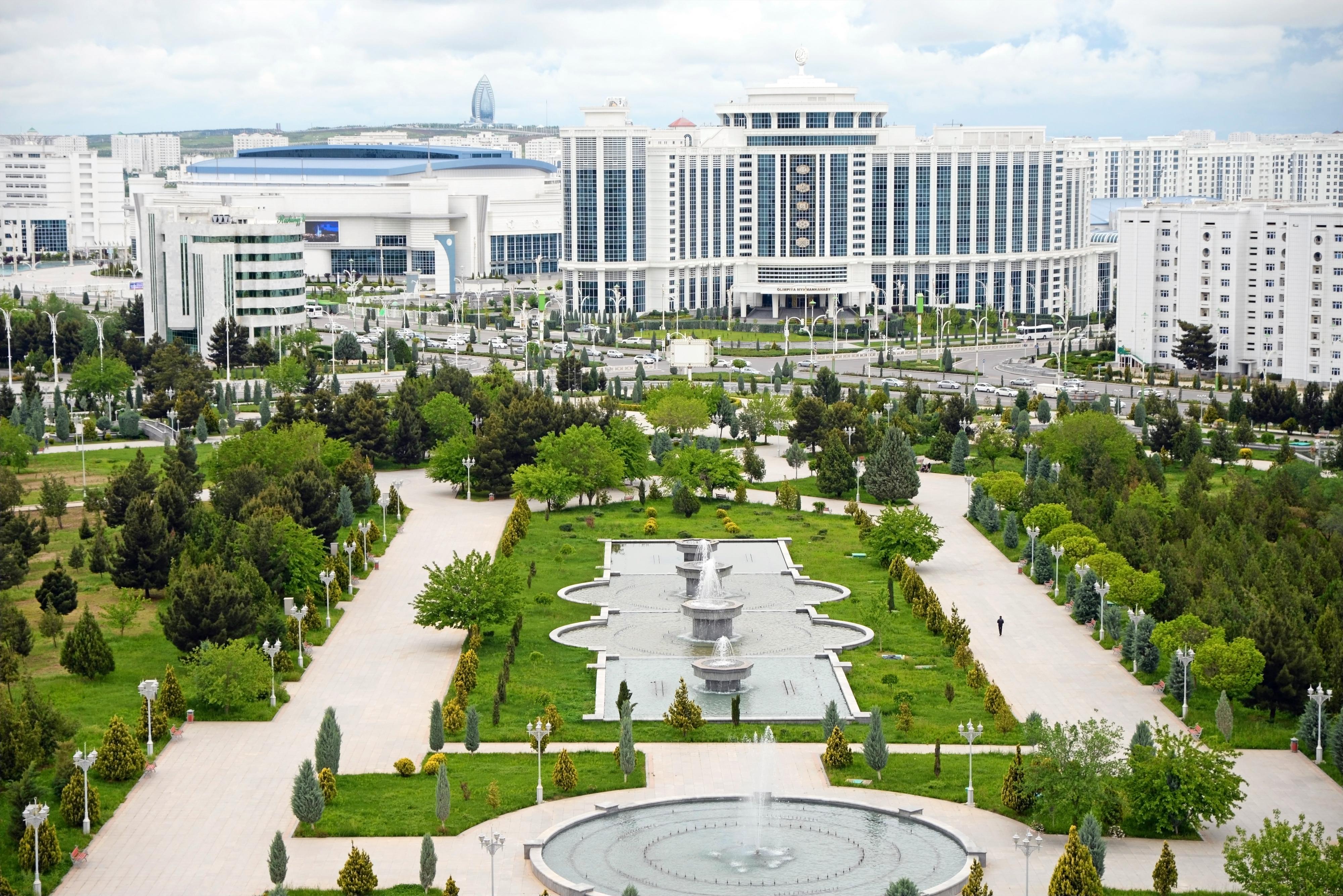 Standing next to the presidential palace is the white, gold and turquoise blue Ruhyyet Palace, surrounded by lush gardens, is where most official government work and meetings are done. Sharply dressed gardens riding atop chestnut colored horses parole the building, ensuring that all stays orderly.
The equally stunning Ministry of Defence, Ministry of Education and Palace of Justice grace the square. Independence Square is also home to the largest flatscreen TV in Central Asia where messages from the president are broadcasted.
In the true Ashgabat spirit of always doing everything over the top, each year in September the square is home to the Turkmen Independence Day Parade– the largest military parade in Central Asia– in celebration of freedom from the Soviet Union. The parade kicks off with the Minister of Defence driving through in his white Rolls Royce Phantom to inspect the procession followed by a grand performance of the national anthem, raising of the flag and a march by members of every military branch (including a fly-over by military planes). This is truly an event not to miss!