Jahan Nama Protected Area
At the foothills of the Alborz mountains lies one of the most pristine protected areas in all of Iran. A hub for wildlife, plant diversity and endless hiking, Jahan Nama is the ideal summer retreat.
Jahan Nama Protected Area is a nature reserve that sits south west of Gorgan. The area covers 30,650 hectares filled with vast plains at the base of the Alborz Mountains. Often overtaken by fog and free roaming animals it reminds many guests of the Swiss Alps.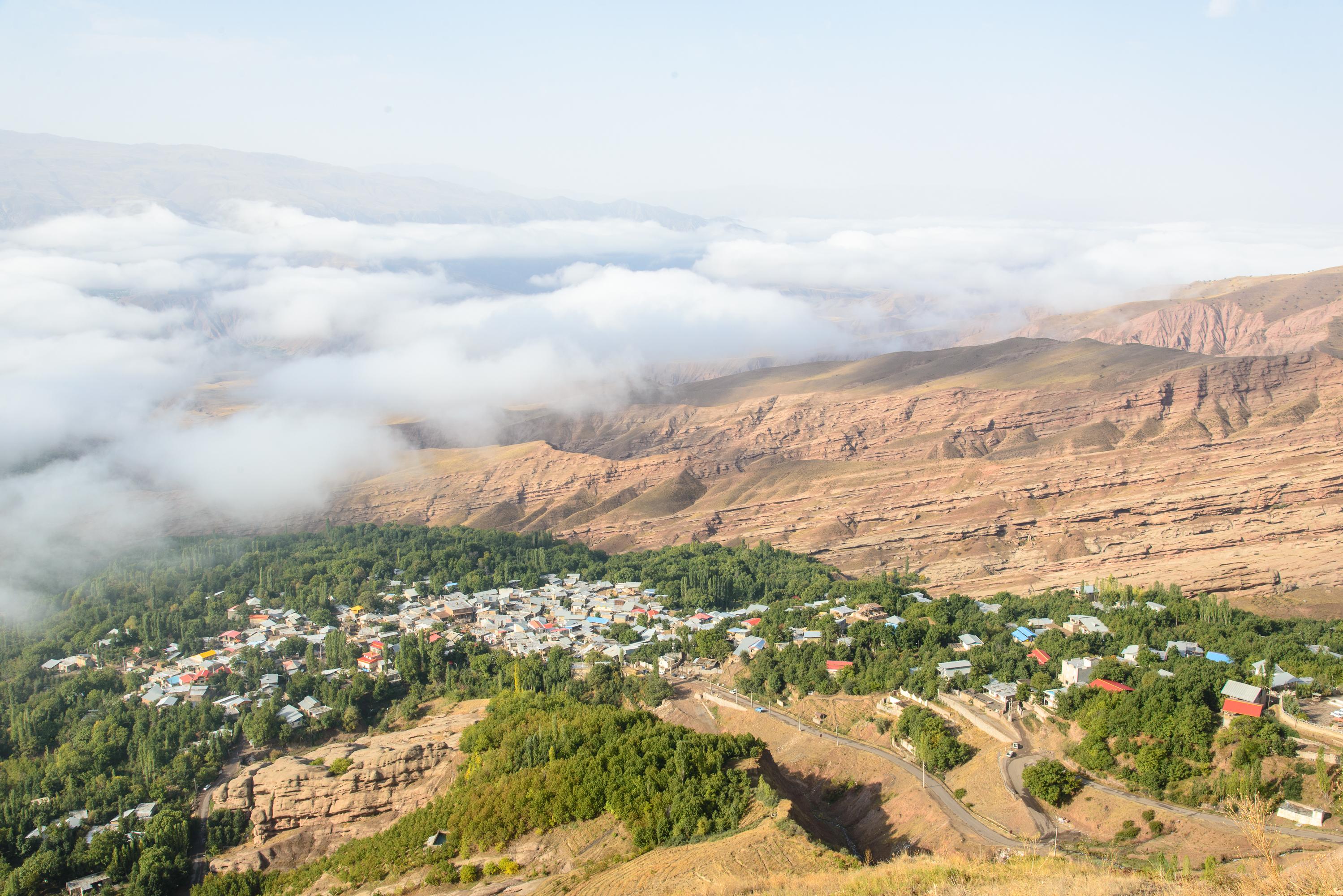 The area is isolated and more difficult to reach than the nearby Golestan National Park. Lacking urban development, the nature preserve is pristine and the ideal place to escape into Iran's natural landscape. It is best to travel during the summer or spring with a 4x4 vehicle to navigate the rough terrain.
Jahan Nama offers a more local experience for guests. The protected area has a rural village at its centre where about 100 families live. Little internet and cell service adds to the allure of the countryside summer escape. Stay overnight at a homestay or pitch a tent to blend into your surroundings. The village happily welcomes visitors.
The complex landscape offers massive cliffs, deep valleys as well as diverse flora and fauna. Making it the perfect place for adventurers looking to connect with nature, spot wildlife and identify rare bird species. Even endangered tigers are known to live unbothered in the pristine nature preserve.
While you explore the rolling green hills be prepared for quick moving rain storms or heavy fog. Created by the mix of climates between the Caspian Sea and the Alborz mountains, Jahan Nama Protected Area is often consumed by intense fog. A staple for the area, it is one of the many features that makes this place so well loved.