Janohrad (John's Castle)
John's Castle is an artificial romantic ruin, designed by Joseph Hardtmuth (who invented the pencil and built the local Minaret). It is about four kilometres from the Lednice castle, which makes a lovely walk. If you don't want to walk, you can get there in boats or a horse-drawn carriage.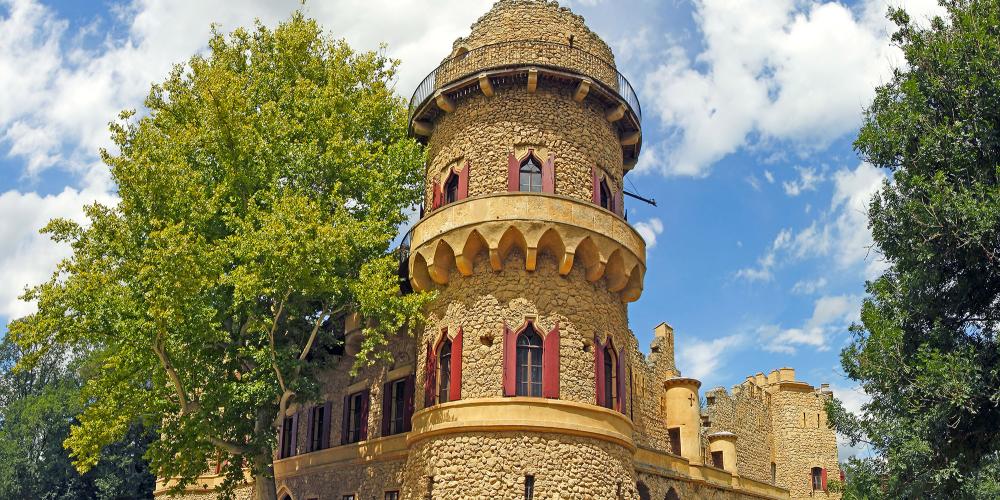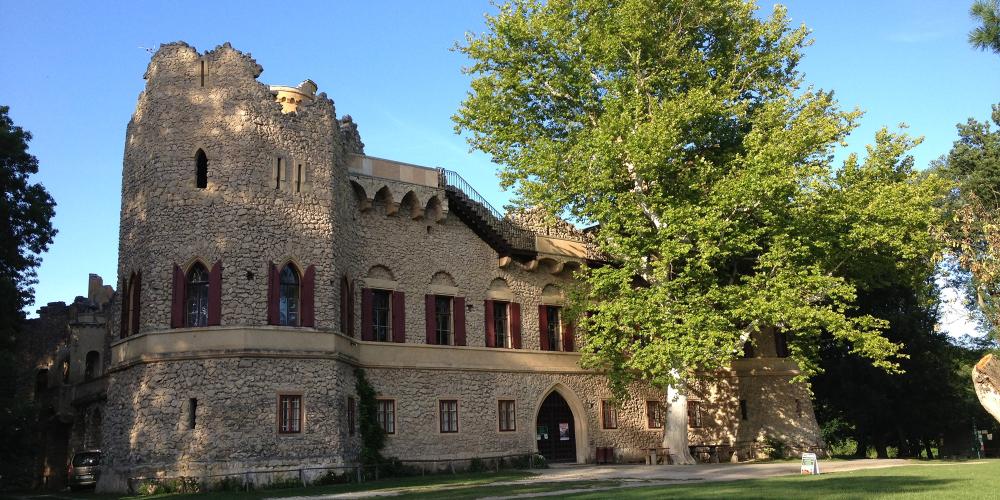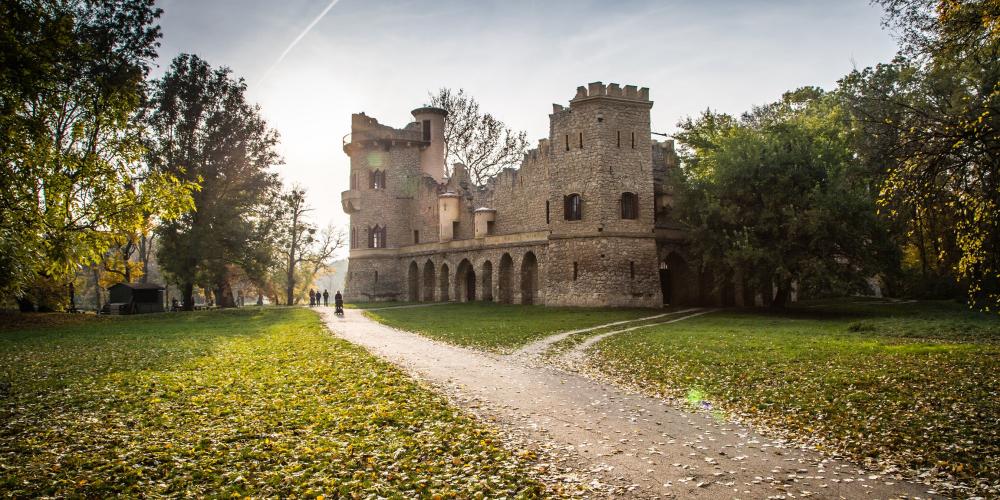 At the turn of the 18th and 19th centuries, the European aristocracy was under influence of Romanticism, so it is no surprise that every rich man longed for his own "castle ruins". Liechtenstein took it a step further, going beyond just a landscape decoration with usable interiors, The prince's gamekeeper lived here, and in the time of hunting it hosted hunt balls and raucous feasts. In the past, the King of the hunt was announced here, though today it is a popular venue for couples to say "I do" in wedding ceremonies.
Enclosed on three sides by the meander of the royal Dyje river, it served as a hunting castle. The lords met here before the hunt, wished each other good luck, and in the late afternoon they returned to the festive table. The hunted and killed game was roasted on the eight large fireplaces in the courtyard. Horses and dogs rested on the ground floor, while the horse riders feasted in the spacious upper halls. At that time, etiquette ordered that women and men must amuse themselves separately, so Ladies Lounges were created in addition to the Knights Hall. The young noblewomen ate, drank and danced with less vigour than the gentlemen, which is why their halls needed fireplaces while the main hall was not heated. Those who got too tired or drunk could have a nap in on the first floor.
Visit
Janohrad (John's Castle)
Hours
January, February, March: closed
April: Saturday, Sunday, 9:00 – 16:00
May - September: Tuesday - Sunday, 9:00 – 17:00
October: Saturday, Sunday, 9:00 – 16:00
November, December: closed
Check the website for up to date information.
Pricing
Guided tours in Czech language 100 CZK (€ 4), reduced 70 CZK (€ 3).
Reservation needed for groups only.