Journey Through Central Asia: The Five 'Stans
Visit the five 'Stans of Central Asia in this 22-day-trip that will take you through the highlights of Uzbekistan, Kyrgyzstan, Kazakhstan, Tajikistan and Turkmenistan. This life changing journey takes you from the snowed tops of the Tien-Shan Mountain range all the way to the mysterious ruins of Ancient Merv.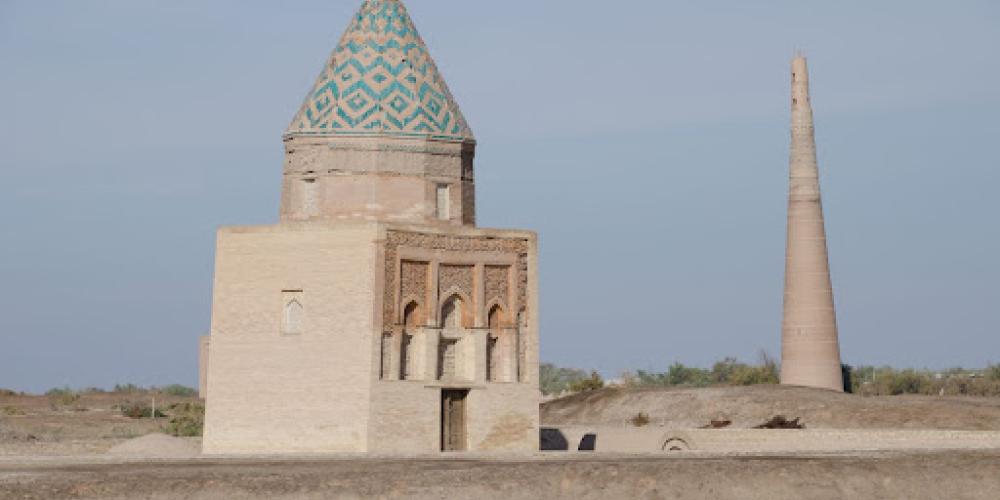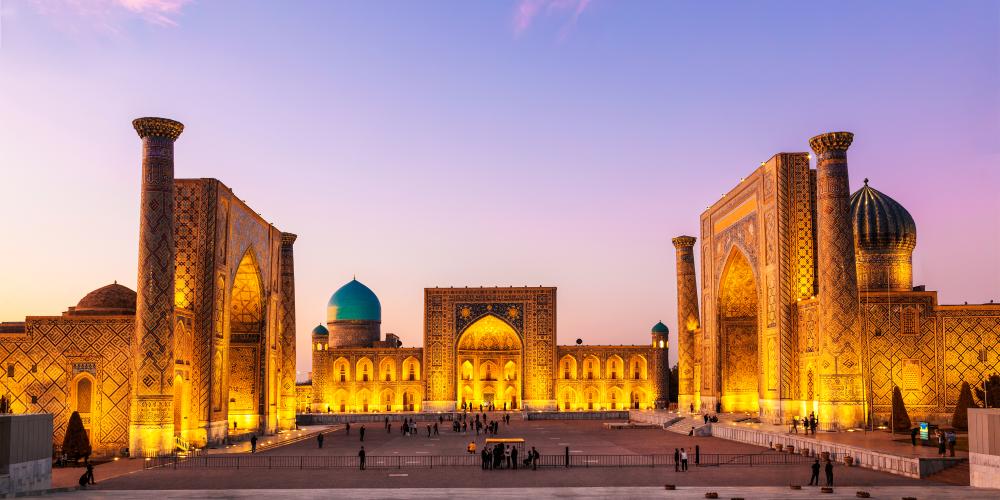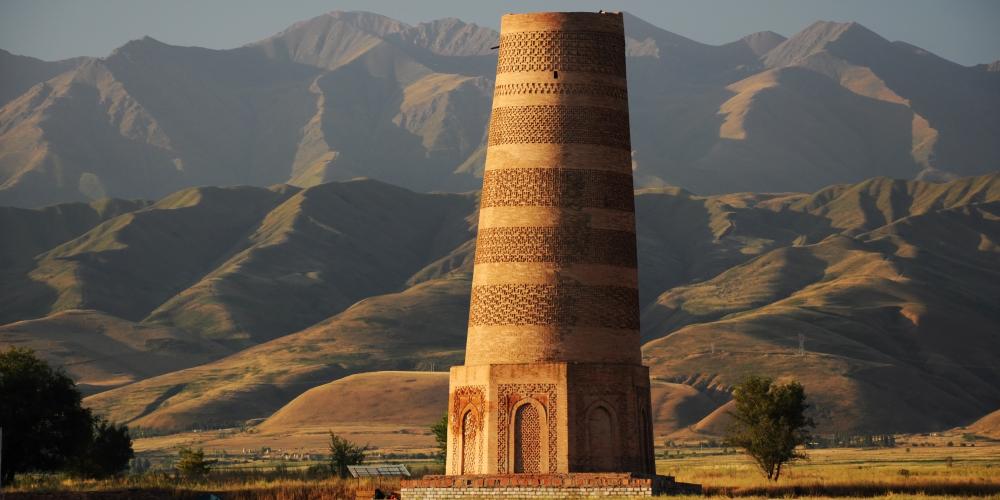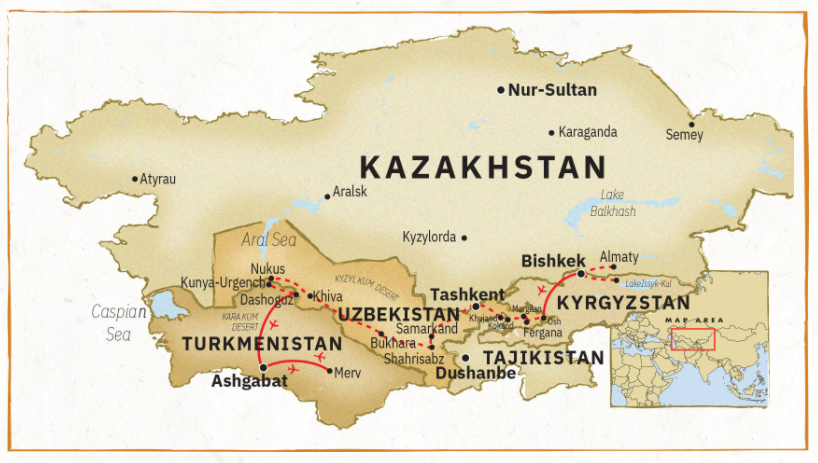 Days 1-5: Almaty (Kazakhstan), Lake Issyk-Kul (Kyrgyzstan), Bishkek
Begin in and around Almaty, the quickly modernizing business capital of Kazakhstan, beautifully situated amid the majestic Tien Shan mountain range. Cross into Kyrgyzstan and spend two nights at beautiful alpine Lake Issyk-Kul before exploring Kyrgyzstan's capital, Bishkek.
HIGHLIGHTS
Central Almaty's Panfilov Park, home to the candy-colored Zenkov Cathedral
A demonstration of traditional Kazakh falconry in the Tien Shan foothills
A boat ride on Lake Issyk-Kul
Iron Age petroglyphs at Cholpan-Ata, near Lake Issyk-Kul
Burana Tower, one of few remaining Silk Road watchtowers in Kyrgyzstan
In Bishkek, an evening performance of selections from the Epic of Manas, a traditional Kyrgyz poem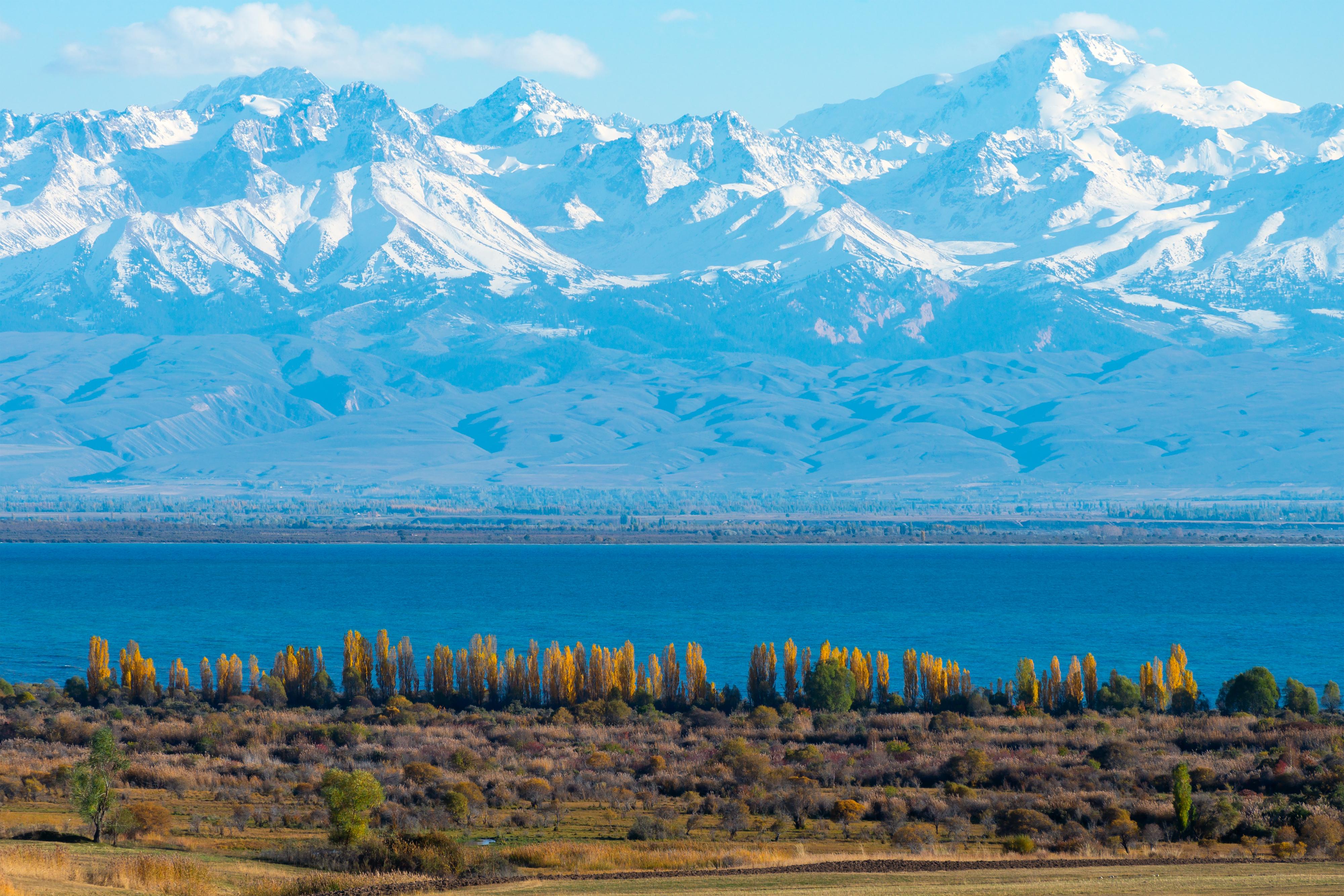 Days 6-8: Osh, Fergana (Uzbekistan), Margilan, Rishtan, Khujand (Tajikistan)
Fly to Kyrgystan's second-largest city, Osh, located in the lush Fergana Valley, which spans three of the five 'Stans. From there ascend UNESCO-listed Sulaiman-Too Sacred Mountain, one of the holiest Islamic sites in Central Asia. In the Uzbek portion of the valley, visit Margilan and Rishtan, villages specializing in silks and ceramics. Cross the border into Tajikistan for an overnight in historic Khujand.
HIGHLIGHTS
Sulaiman-Too Sacred Mountain, an Islamic holy site known as "Little Mecca"
Visits to Margilan's market and the workshop of one of its silk makers
Lunch and a workshop tour with a ceramics master in Rishtan Village
Khujand's huge, pink Panjshanbe covered bazaar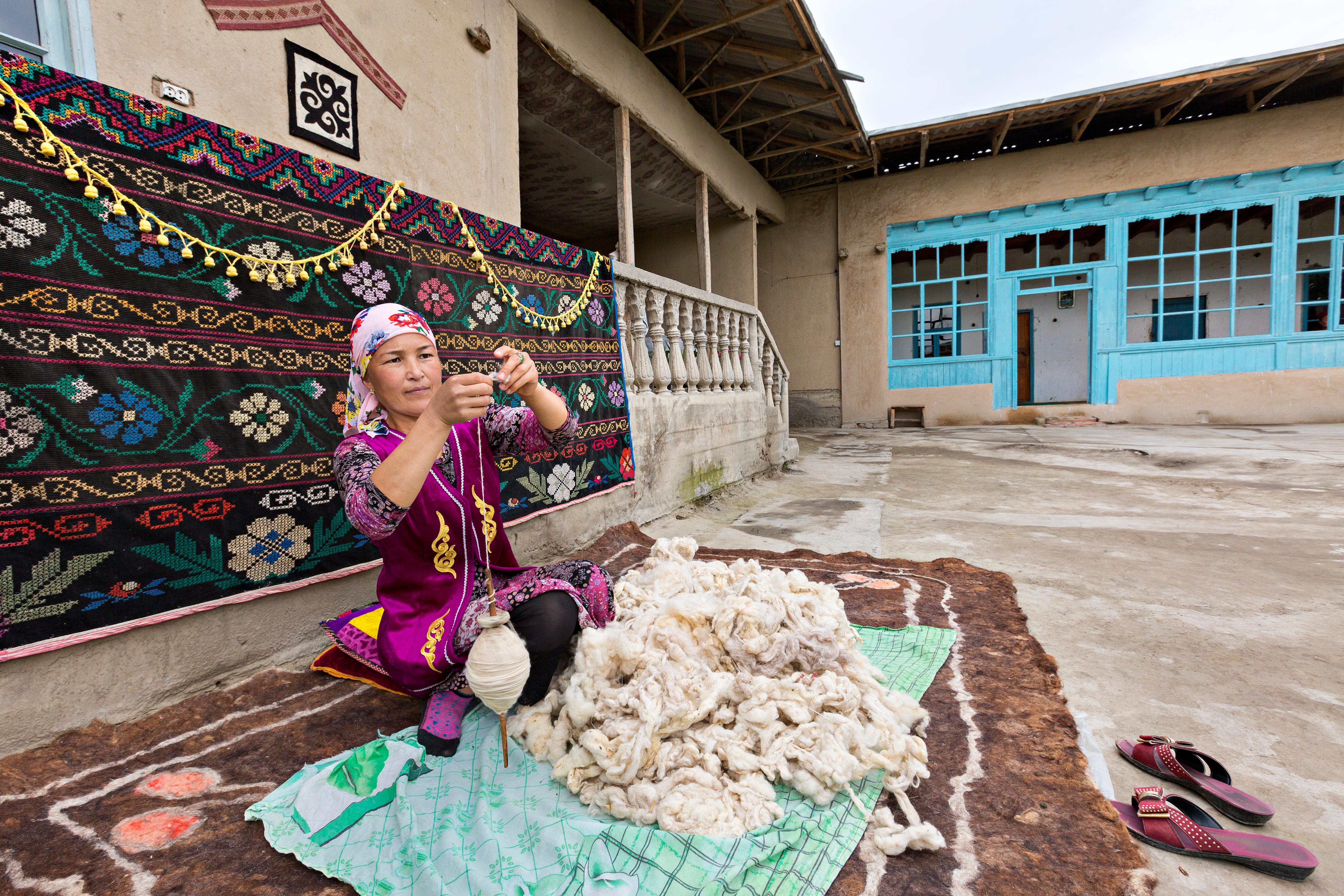 Days 9-17: Tashkent (Uzbekistan), Samarkand, Bukhara, Khiva, Nukus
The Uzbek portion of the trip starts in the capital of Tashkent and then devotes seven nights to three spectacular UNESCO-listed Silk Road oasis cities: blue-tiled Samarkand, once Tamerlane's seat of power; Bukhara, site of the 2,000-year-old Ark Citadel; and Khiva, with its classic winding alleys and distinctive dun-colored walls. Then travel through the Kyzyl Kum (Red Sands) desert to the remote city of Nukus, the unlikely home of the world-class Savitsky Museum of avant-garde Russian art.
HIGHLIGHTS
The wide, tree-lined boulevards of modern Tashkent
Samarkand's Registan Square, bordered by three beautiful madrassahs
The 14th century conqueror Tamerlane's architectural legacy in Samarkand, including Bibi Khanum Mosque, the largest of its day, and Ulug Bek Observatory
Old Bukhara's ageless domed bazaars and its central Lyab-i-Hauz Plaza, adorned with a reflecting pool
Ark Citadel, Bukhara's huge 2,000-year-old fortress
Khiva's Old Town, known as Ichon-Qala, a "living museum" that looks much as it did centuries ago
Tash-Hauli Palace and Dzhuma Mosque, two of Khiva's most impressive structures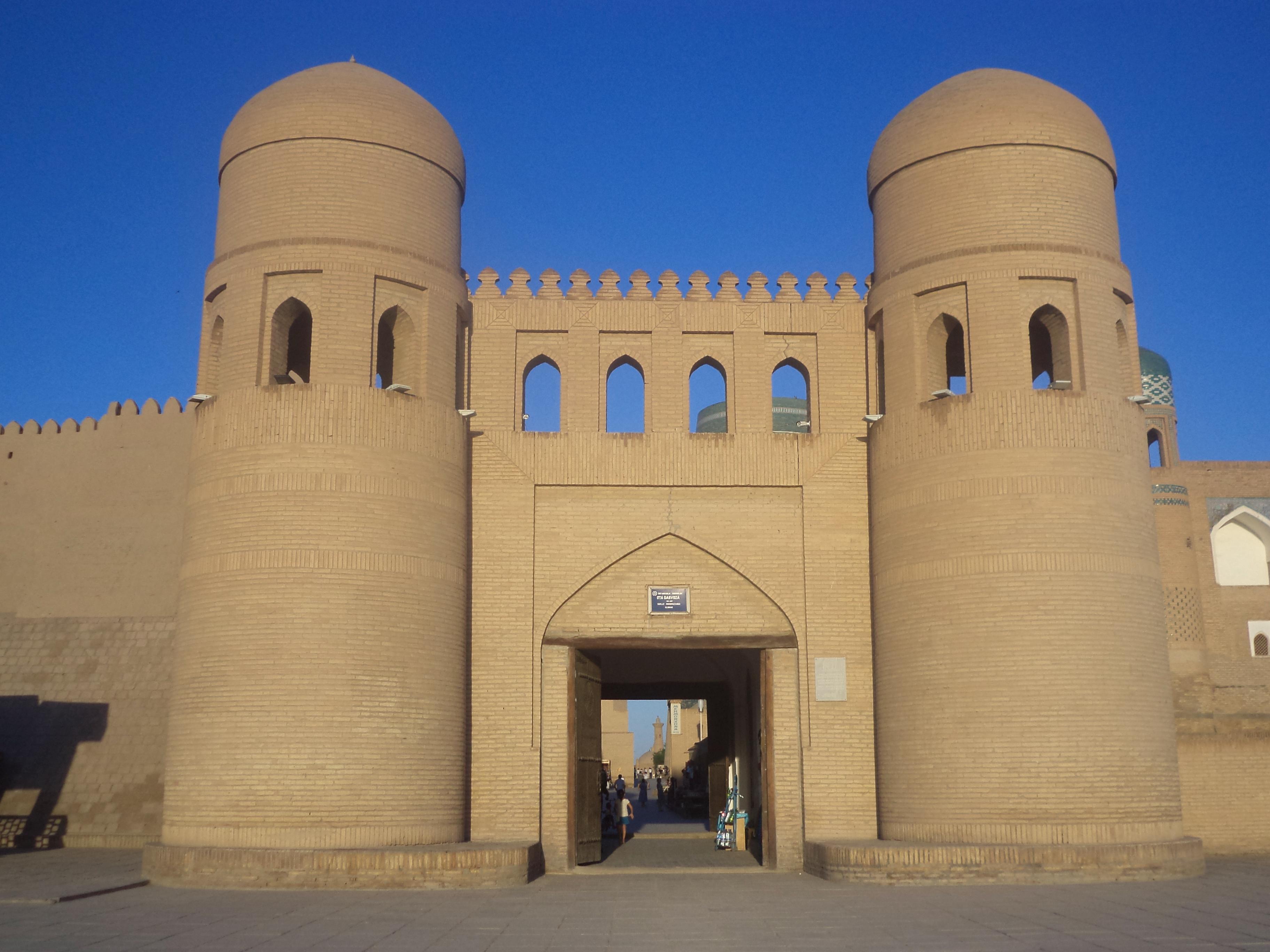 Days 18-22: Kunya Urgench (Turkmenistan), Dashoguz, Ashgabat, Nisa, Merv
Cross into Turkmenistan and visit the UNESCO-listed Old Town of Kunya Urgench, then board a flight to the capital, Ashgabat, a city of flamboyant gilded architecture born from the rubble of a massive 1948 earthquake. A four-night-stay there includes day trips to two UNESCO-listed ancient cities: Nisa, once capital of the Parthian Empire; and Merv, an oasis that supported human life as far back as the Iron Age.
HIGHLIGHTS
Kunya Urgench's 11th century Kutlug-Timur Minaret, standing 190 feet tall and decorated with intricate mud brickwork
The opulent new architecture of Ashgabat, which holds a Guinness record for highest density of white marble buildings in the world
The $100-million Kipchak Mosque, with its 164-foot golden dome and room for 10,000 worshippers, located just outside Ashgabat
The ruins of Nisa's two fortresses, which show influences of ancient Greek and Roman culture
A trip outside Ashgabat to a farm that breeds renowned Akhal-Tekke horses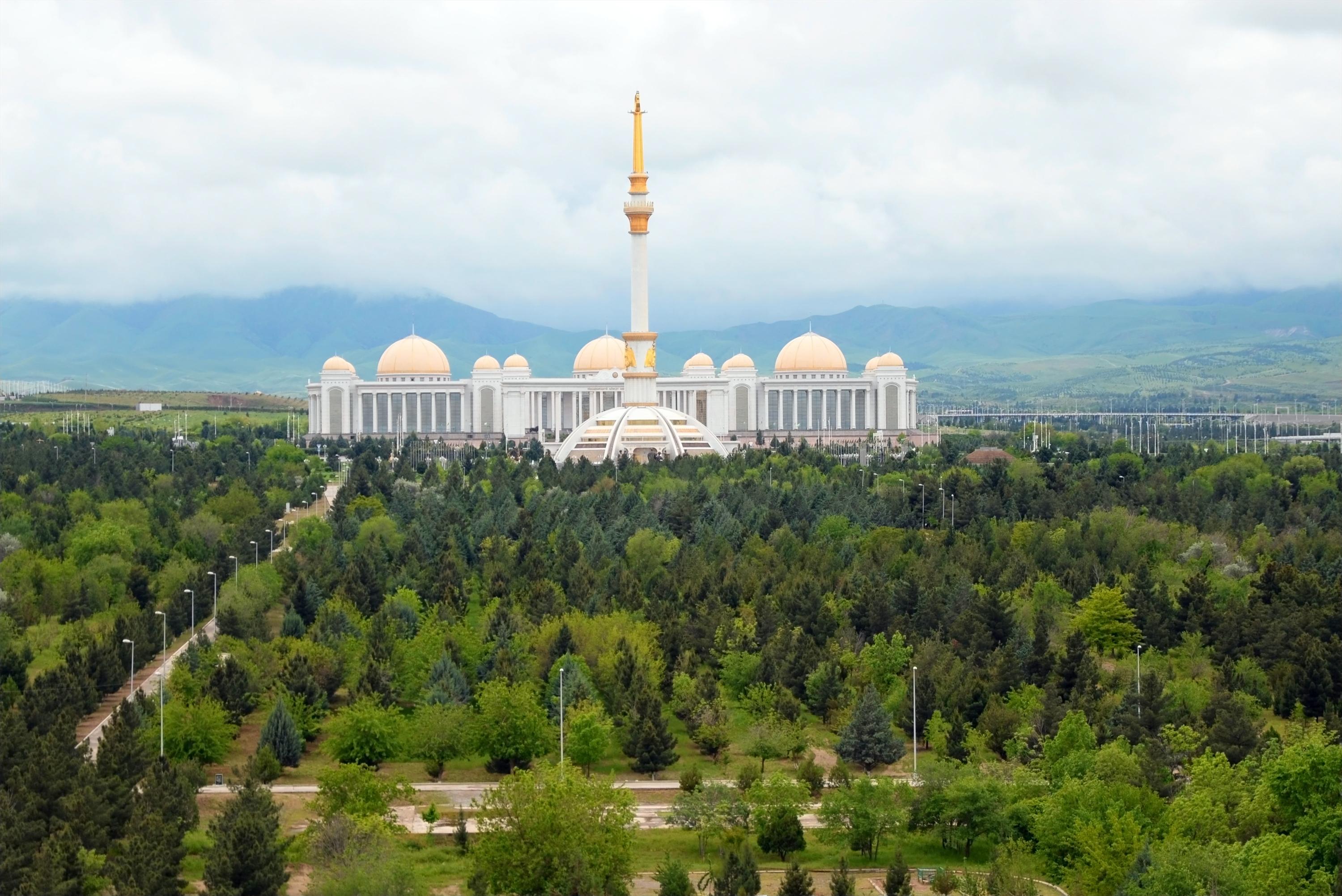 This itinerary was developed with MIR Corporation Tour Operator as part of a capacity building initiative for the Silk Road World Heritage Journeys project.