Juma Mosque
A wooden gem that makes you feel like you are walking in a forest.
Even though it seems impossible to get tired of the blue-and-white colored tiles you can find on the different buildings all around Itchan Kala, a change of scenery is always enjoyable. And Juma Mosque is the greatest spot for a unique moment that feels out of time and will transport you to another world.
From the outside, nothing is giving any hint on the wooden surprise that remains hidden on the inside. 212 wooden pillars, beautifully carved between the 10th and the 18th centuries, support the roof and allow you to travel to the past. Each pillar is unique, carved with different patterns, styles and techniques which varied depending on when they were carved. Consequently, Juma Mosque almost looks like a museum depicting the history of traditional Khiva woodcarving.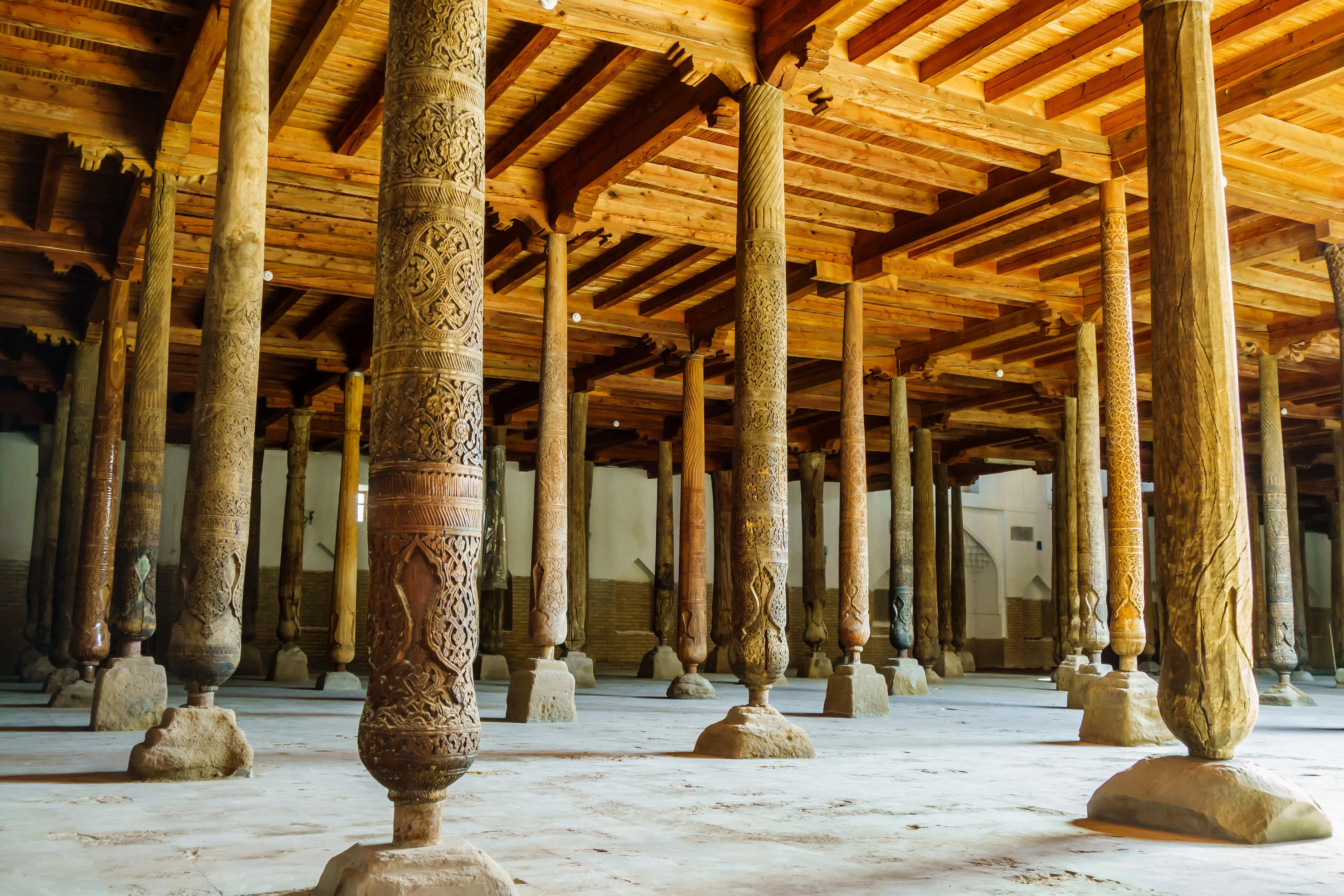 With only a few sources of light coming from the gardens and from three openings on the ceiling -which give the mosque a magical atmosphere-, exploring Juma Mosque offers you a peaceful moment in the middle of the buzzing city of Khiva. Juma Mosque is even seen as the most original and unique mosque in Uzbekistan.
Visit
Juma Mosque
Hours
From 09:00 to 18:00 each day
Pricing
Included in the Itchan Kala ticket