Kernavė—Lithuania's Troy
Kernavė, protected by as a state cultural reserve, is a romantic place where people come for the sun, songs, and to relax in one of the region's most beautiful spots. This is also the place to discover ancient settlements, the medieval city, and Lithuanian ancestry.
For Lithuanians Kernavė—the country's first capital, 35 kilometres from Vilnius — is a symbol of statehood and pagan independence. It was first mentioned in 1279 in the Herman Wartberge's Livonian Chronicle.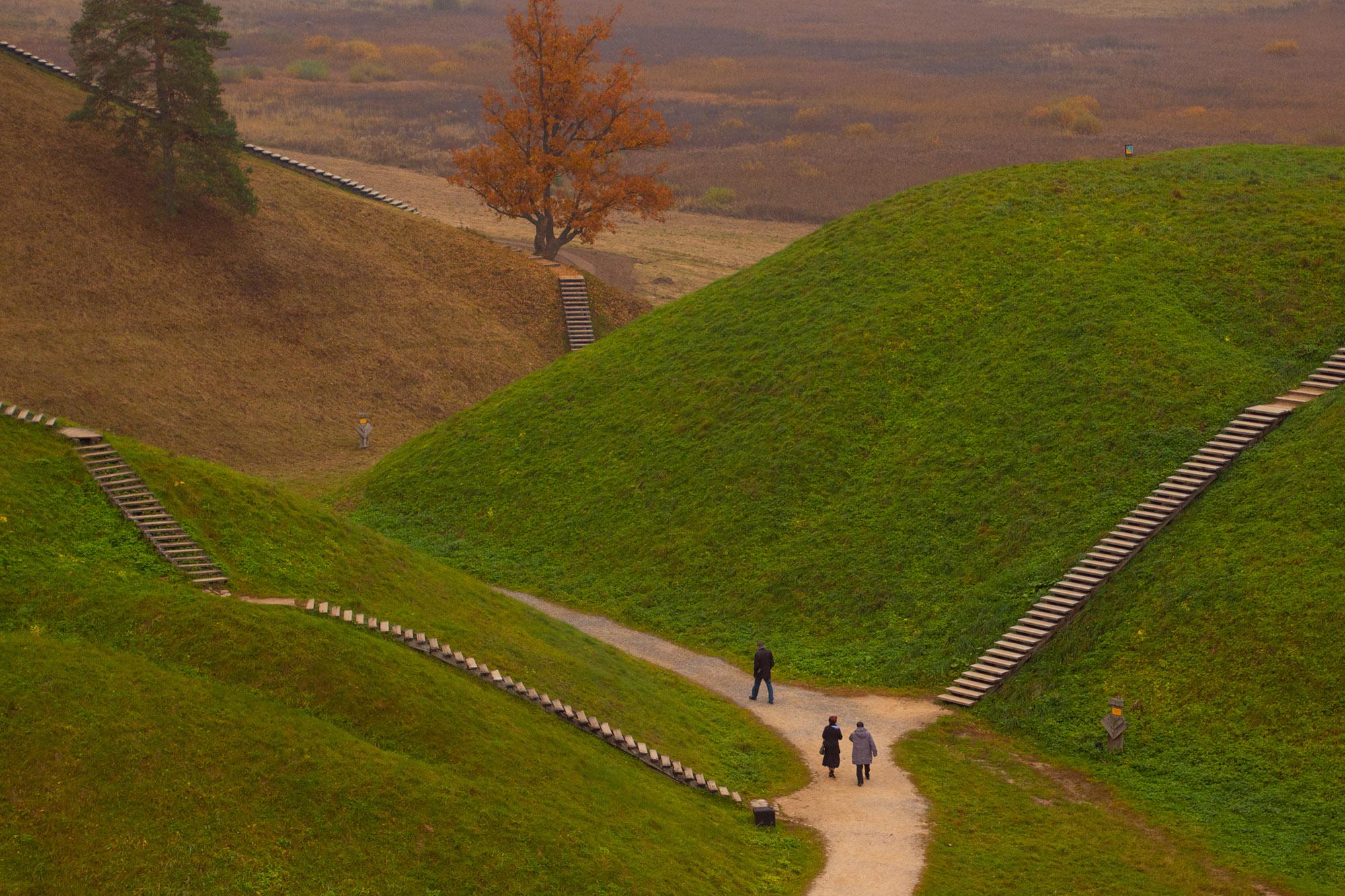 The cultural heritage of the last pagan country lies hidden under a layer of deposits. Archaelogical excavations, which started almost 30 years ago, deepened our knowledge about the country's prehistory and the transformation of a pagan community into a Christian one. An exhibition about the area's history is found in the town museum.
How to Get There
By car from Vilnius, take the A1 or A2 motorways, and then the 108 or 116 roads. By bus, go to the station's platforms 10 or 11. Busses to Kernavė run about six times per day. Timetables are available on the website.
Visit
Kernavė—Lithuania's Troy
Hours
April - October III-VII 10.00-18.00
November – March II-VI 10.00-16.00
Pricing
4 Eur/adult
2 Eur/children, students, seniors
Family ticket (1-2 adults and up to 3 kids) - 8.00 €
FREE ENTRANCE TO THE EXPOSITIONS:
Pre-school children,
Disabled and accompanying persons,
ICOM (International Council of Museums) members,
EXARC (Organization of Open-air Museums and Experimental Archaeology) members.