Klapa Singing
On the island of Hvar, like some other parts of Dalmatia, a special style of a capella performance captures the tradition of the community. The 'klapa' singing is at least a century old but it still just as much a part of modern life here.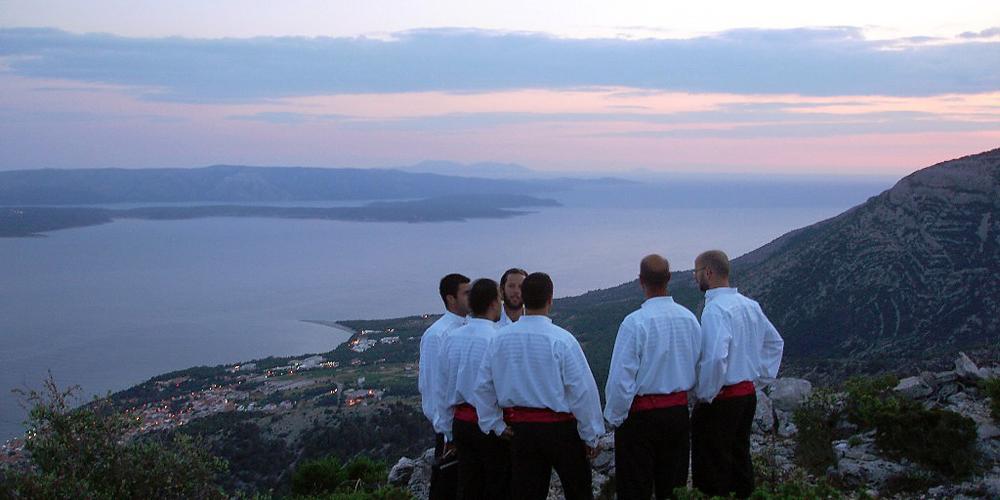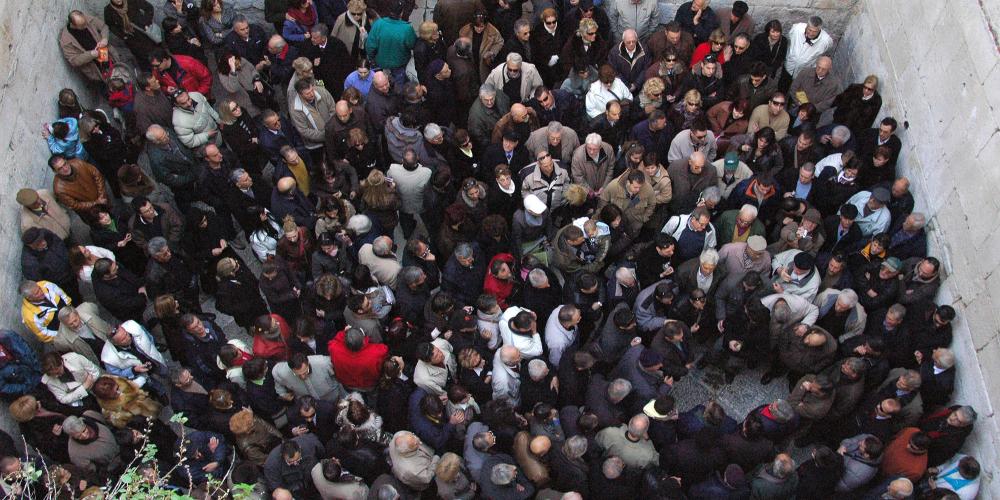 Klapa singing is always performed in a group of about 4 to 10 people, standing in a tight semicircle, with the leader taking the role of first tenor, followed by several tenori, baritoni and basi voices. The sounds blend together to create a beautiful homophonic performance.
The songs in klapa performances tell the stories of love, of life on the island, everyday situations, or the environment along the Croatian coast. The singers will often use guttural sounds or falsetto singing to change the mood, creating an emotional audioscape. The topics of the songs may be simple but the experience and technique is complex.
You will find that almost every city in the region has a local klapa singing group. The tradition began as a way for friends to gather together. They would play cards, eat grilled fish, drink wine, and sing. Over time, though, this evolved into more professional performances designed to entertain a crowd, not just the participants.
You're likely to come across amateur and professional groups of singers as you explore Stari Grad and the surrounding area. Friends still get together to sing and you may stumble across that situation—but there are also festivals and special events where the best klapa groups will perform.
There are also some modern evolutions of klapa performances. Traditionally it was only men who took part but there are now all-female groups. It's also not uncommon to find modern famous Croatian pop stars collaborating with klapa groups, to add an element of tradition to their songs.
No notes or lyrics are written down and the songs are passed between generations orally. It means that each town may have its own special songs sung just by them for years. Local communities see klapa singing as a central marker of their musical identity, incorporating respect for diversity, creativity and communication.
As recognition of the significance of klapa singing, UNESCO has included it in the List of the Intangible Cultural Heritage of Humanity.