Local art
Explore your skills at local crafts or just pick up some souvenirs to take home with you.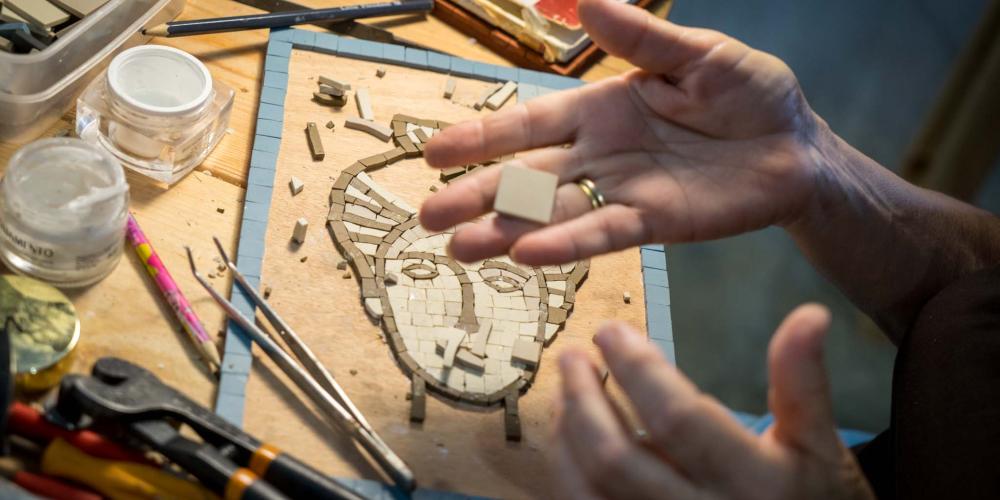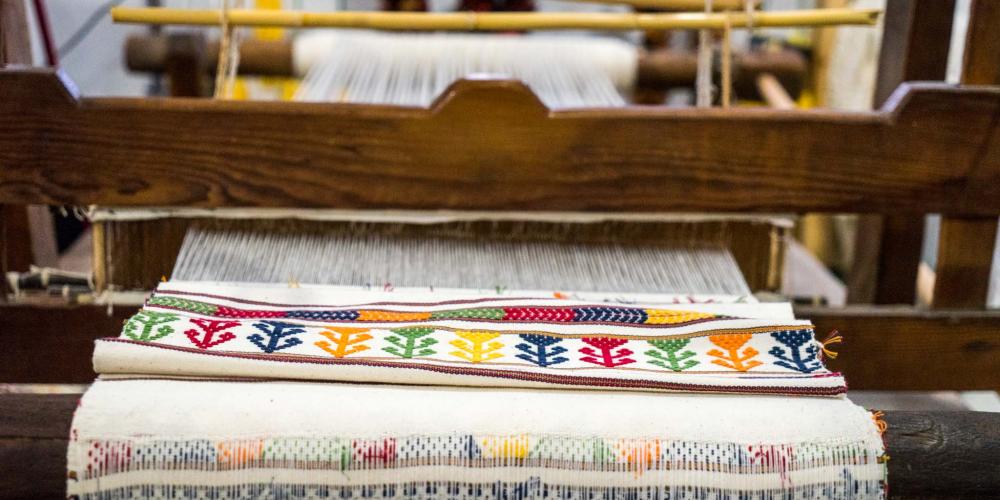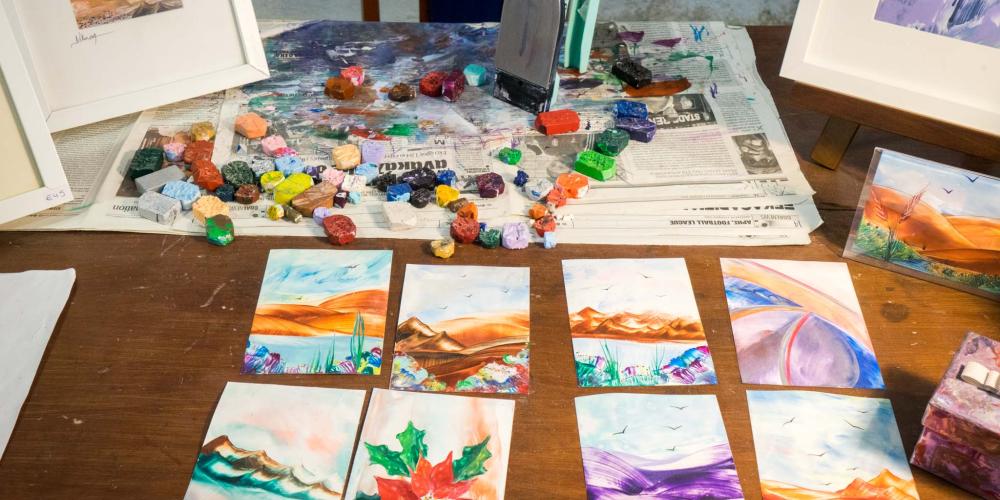 Visiting the ancient Roman houses at the archaeological site of Kato Pafos, you're able to see the beautiful floor mosaics constructed about 2000 years ago. But your experience in art on a visit to Pafos is not limited to ancient mosaics, as there is a burgeoning artist community in the city that is creating a combination of modern art and traditional crafts.
There are quite a few galleries located throughout Pafos and it is worth visiting some of them to see the range of creativity in the Cypriot art scene. One of the best places to meet some of the local artists is at a workshop space called 'The Place', which is about a ten minute drive from the Archaeological Park.
You'll see people working on mosaics, weaving, wood-carving, and other traditional crafts like basketry and embroidery. Some of the items being produced are in an older style but there are also modern twists on ancient crafts. The artists are all happy to explain how they create their works of art.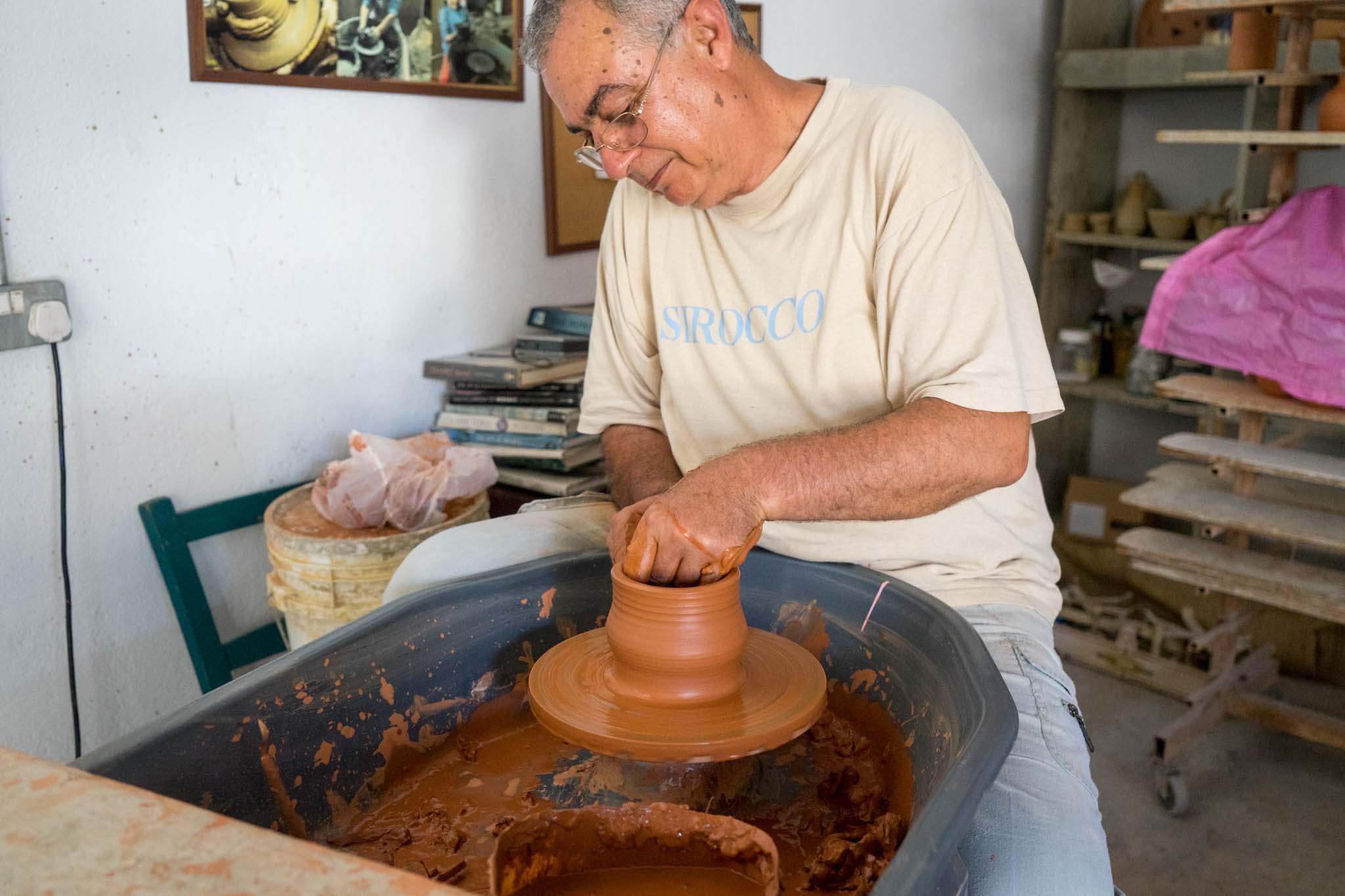 The Place is also a good spot for shopping, with a lot of the artwork and a range of other traditional Cypriot goods for sale.