Local winery tour
The sweet wines of Uzbekistan have been renowned regionally for centuries, and this region is now the main producer of wine for all of Central Asia.
Samarkand's climate offers an abundance of sunshine, making it a perfect location for the production of various fruits. Among these fruits are grapes, and the ample sun exposure produces a much sweeter grape. This, in turn, produces a sweeter wine.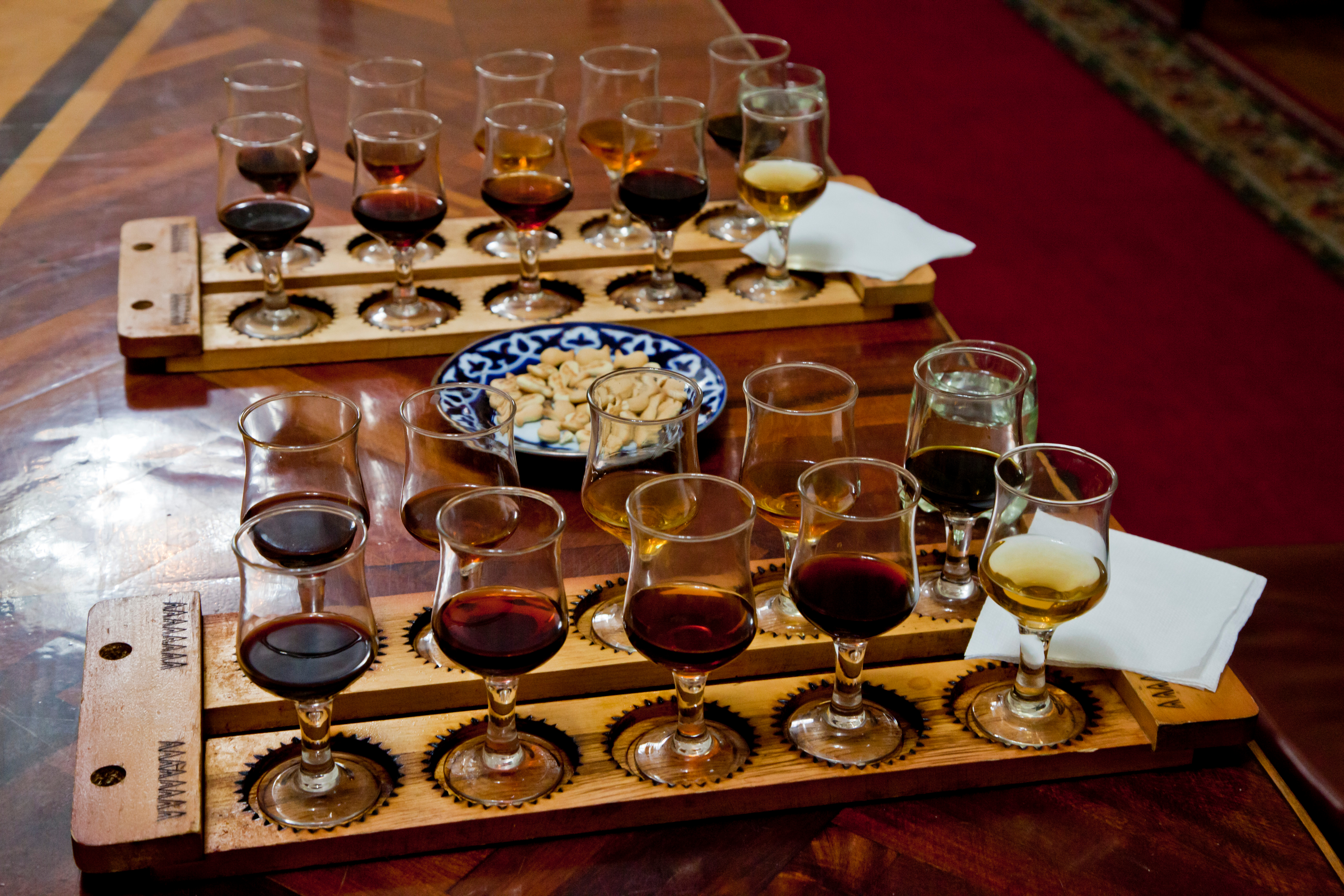 The Khovrenko Winery started in 1868 when a Russian merchant, Dmitry Filatov, planted the vineyards and began the wine making process. His enterprise began by following Russian troops as they invaded other territories and setting up trading houses in the new settlements. Upon deciding to settle in Samarkand, Filatov started producing wine on a much larger scale by the year 1900.
Over the years new technologies have been introduced for wine production, along with new grape varieties producing an array of wine styles. Today, these varieties can all be sampled at the Khovrenko Winery, as well as brandy and vodka. On site vineyard tours are also available. The history of this winery, as well as its numerous international awards, are showcased at the Filatov Winemaking Museum located within the winery.