Lucia in the Mine
Just once a year, you can go deep into the mine and be a part of this emotional ceremony with candles and music.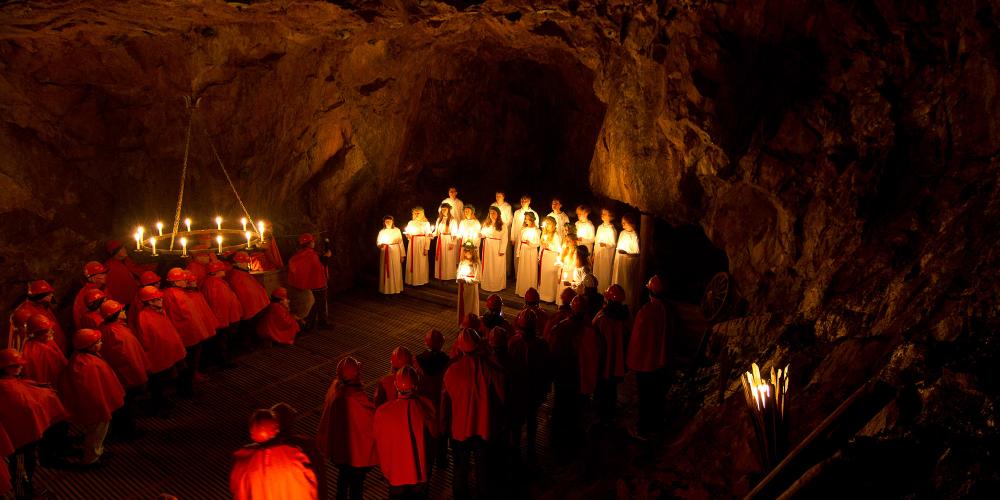 Each year, on Lucia Day on 13 December, you can experience a typical Swedish tradition deep down in the Falun Mine.
You will be accompanied by a guide with a lantern to an underground chamber lit by candles. After a while, the sounds of a beautiful song will drift in from one of the galleries. In a moment, a procession of girls in white dresses will come into the chamber.
First in line is Lucia, with a candle coronal. Behind her, all the Lucia maids carry candles in their hands. They will enter the stage and sing carols and then, while singing the traditional Lucia-hymn, the procession will leave the room.
It is unlike anything you have seen before and a very special moment.