Lyabi Hauz Plaza
As the modern centre of Bukhara, this plaza boasts the soul of the city and offers a glimpse into the local culture.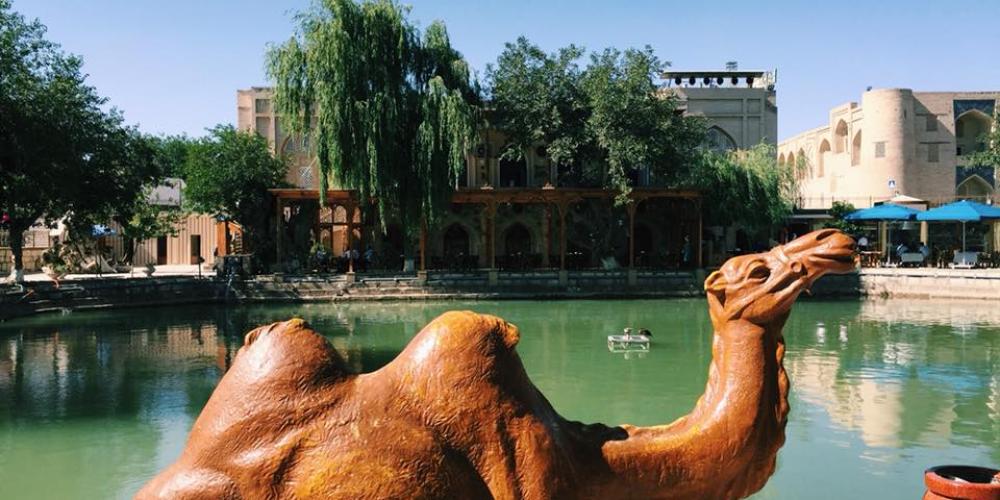 Lyabi Hauz translates to "by the pool" in the Persian language, and was constructed in the 16th and 17th centuries. The central point of the plaza is the pool itself, which is surrounded on three sides by different structures of individual significance. Until about one century ago these pools were used for public use to gather water for bathing and drinking, but this use was shut down after disease spread from the stagnant water. Today, the locals still use the plaza as a central gathering point to drink tea, play board games and socialise. Even with the more modern additions of music and mobile shops, the plaza still holds onto its original style.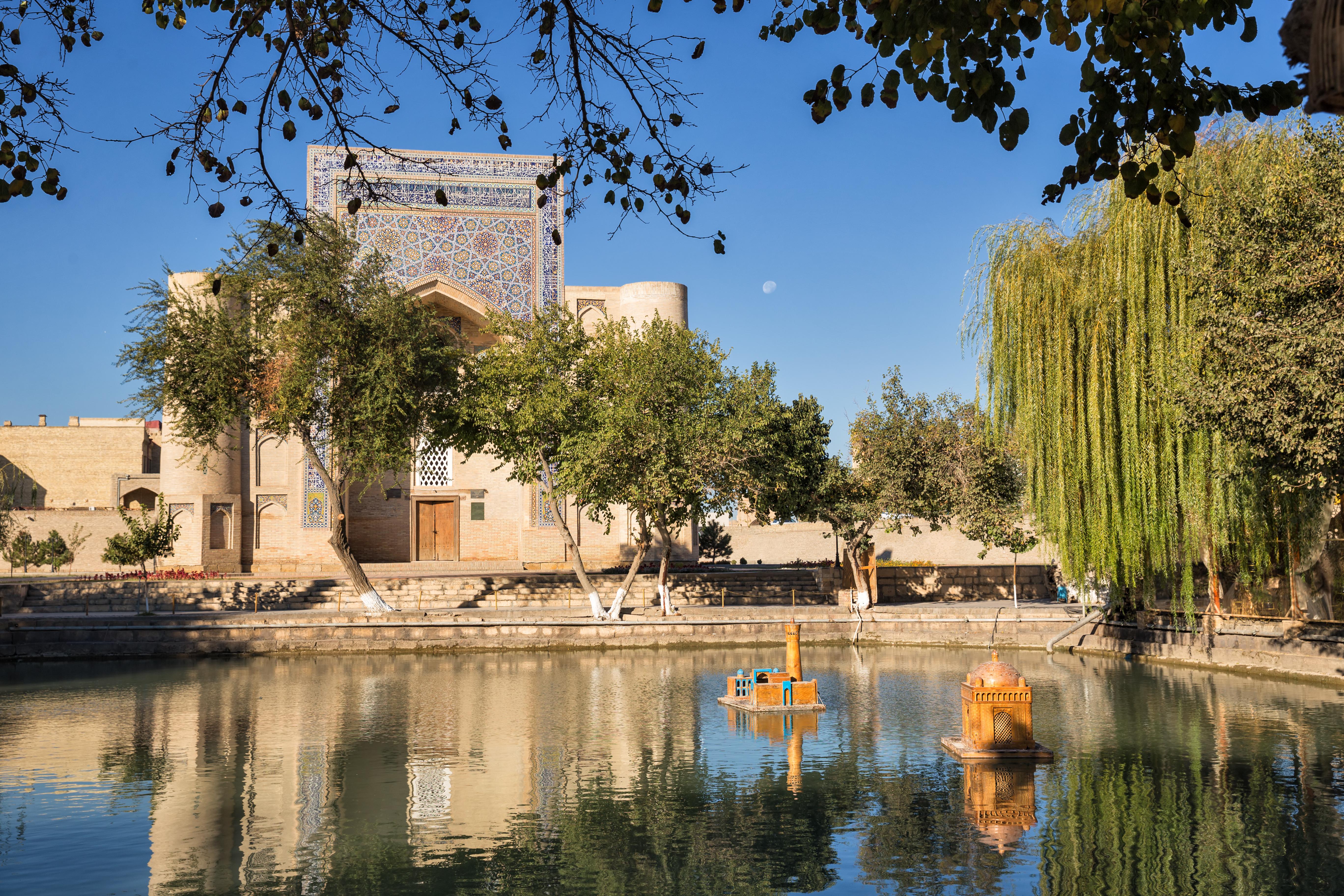 This peaceful respite is surrounded by various religious buildings on three sides. The oldest building is the Kukeldash Madrassah, built between 1568-69. This madrassah stands on the north side of the pool and catalysed the construction of the remaining structures in the plaza. Its many functions over the years include a caravanserai, defence fortress, women's centre, and even a hotel.
On the west side of the pool is the Nadir Divan-Beghi Khanqah. Constructed in 1619-20 this building served as accommodations for visiting holy men, and the elegant portal is reflected in the pool. On the eastern side stands the Nadir Divanbegi Madrassah which was erected in 1622-23. Originally built as a caravanserai, Imam Kuli Khan ordered it to be repurposed as a madrassah, and its layout lacked the traditional mosque and lecture hall. In between the two buildings sits the popular statue of Khodja Nasreddin on his donkey, known as the 'wise fool' from Sufi tales.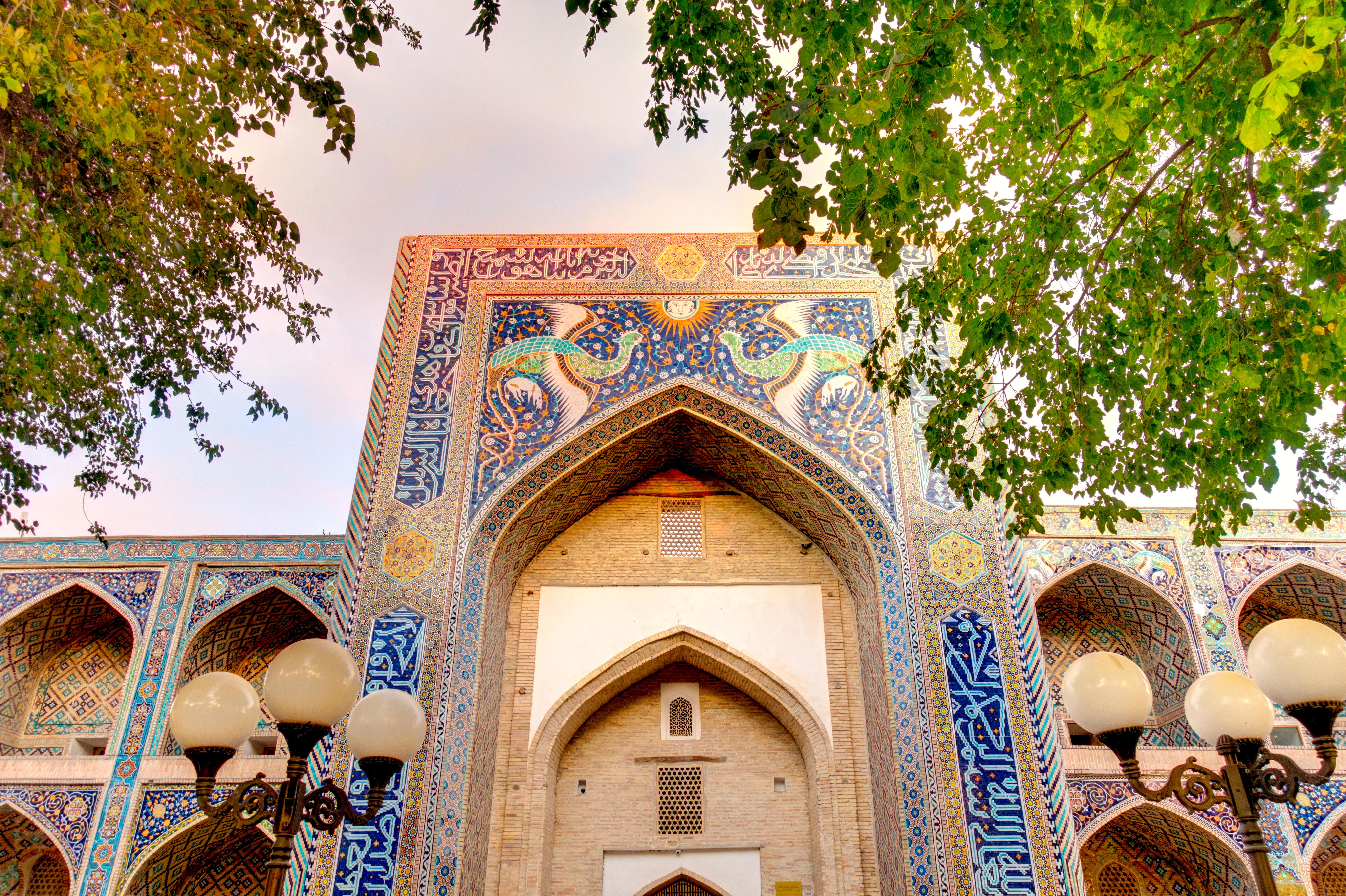 Each of the three buildings is richly decorated inside and out with bright tile work in shades of blue, green and gold. The entrance to the Nadir Divanbegi Madrassah displays a controversial depiction of figurative art, with a human face shown on the sun. Similar to the central plaza, the Khangah and the Kukeldash Madrassah hold souvenir shops. The Lyabi Hauz Plaza is the perfect place to witness authentic local culture.