Melk Abbey: One of the Foremost Baroque Ensembles in the World
Planned by the famous Austrian Baroque Architect Jakob Prandtauer in the first half of the 18th century, the Melk Abbey complex, where Benedictine monks still live and dedicate their work to culture and education, extends over 320 metres. A visit here includes cultural events like the Summer Concerts and the International Baroque Days.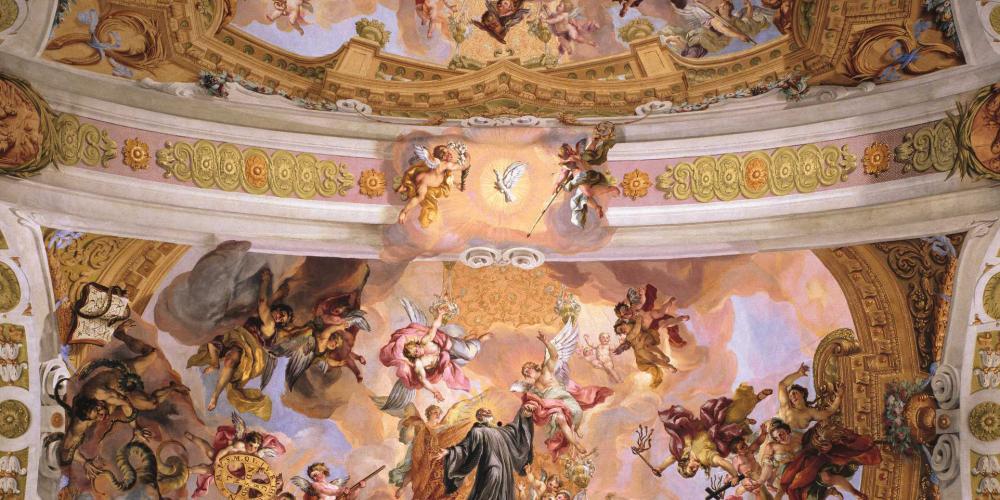 The vivid yellow of the Melk Abbey—one of the biggest and most beautiful European Baroque ensembles—holds a grand position overlooking the Danube. It catches your eye when you approach the city of Melk.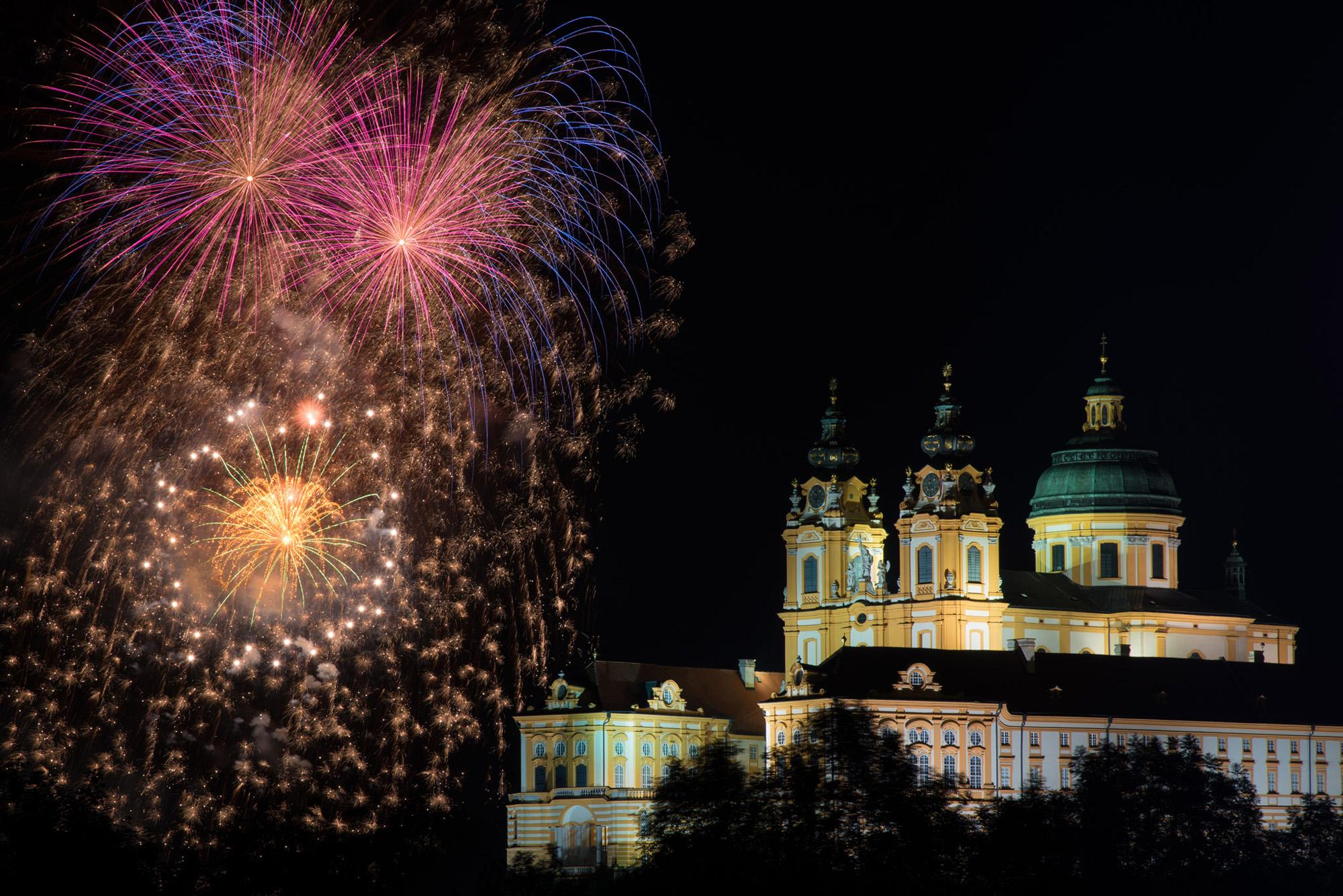 During your tour through the abbey, you will see the Imperial Staircase and Corridor, the huge Marble Hall, the library, and the abbey church, which is a showpiece of high Baroque style. Take your time and admire the many details in the church made out of finest materials by famous Baroque artists. Apart from the Baroque beauty, a visit to the monastery rewards you with views from the panoramic terrace, the balcony, and enjoyable walks in the Abbey Park.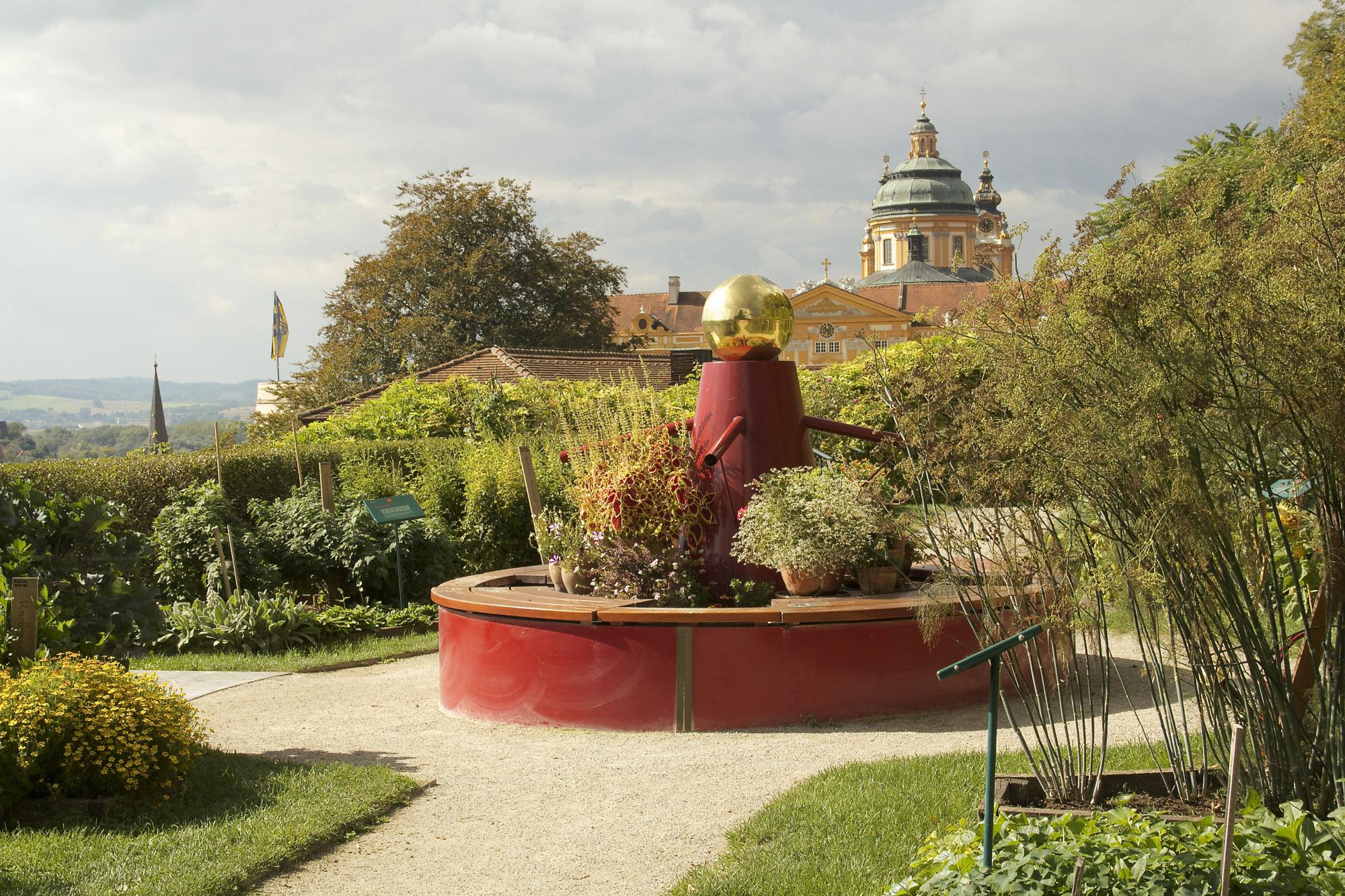 Melk Abbey is a place where Monks live in accordance with the rules of Saint Benedict. Even though it is visited by 550,000 people every year, it is still a place of spirituality and a Christian centre. Feel free to join the worship services on Sundays or the daily prayers at noon to experience the atmosphere. This unique combination of vibrant environment and tranquillity was one of the reasons why Melk Abbey, along with the World Heritage landscape Wachau, was voted the Best Historic Destination worldwide at the 2008 Stewardship Rating of National Geographic Traveler magazine, reaching the highest score ever achieved.
Visit
Melk Abbey: One of the Foremost Baroque Ensembles in the World
Hours
Visit Melk Abbey with or without a guided tour from April to October:
9:00 – 17:30 (last admission at 17:00).
Daily 60 min. guided tours by language:
English: 10:55 & 14:55
German: every full hour from 10:99 to 16:00
Italian: 14:50
French: 13:05
Spanish: 15:10
From November to March visits are only possible with a guided tour at 11:00 or 14:00 in English and German.
Groups tours at different times in different languages are available on request. [Download the group tour brochure](https://www.stiftmelk.at/files/content/de/tourismus/2022/A5 Winter.pdf)
Pricing
€ 6 to € 13
Current prices
Tickets for the Abbey Gardens (1st May – 31st Oct.) and northern bastion
Adults per person: € 4,00
Pupils, students per person: € 3,00
Children per person: € 1,00