Miner's Rock
Get ready to rock at this concert series in the old mining site.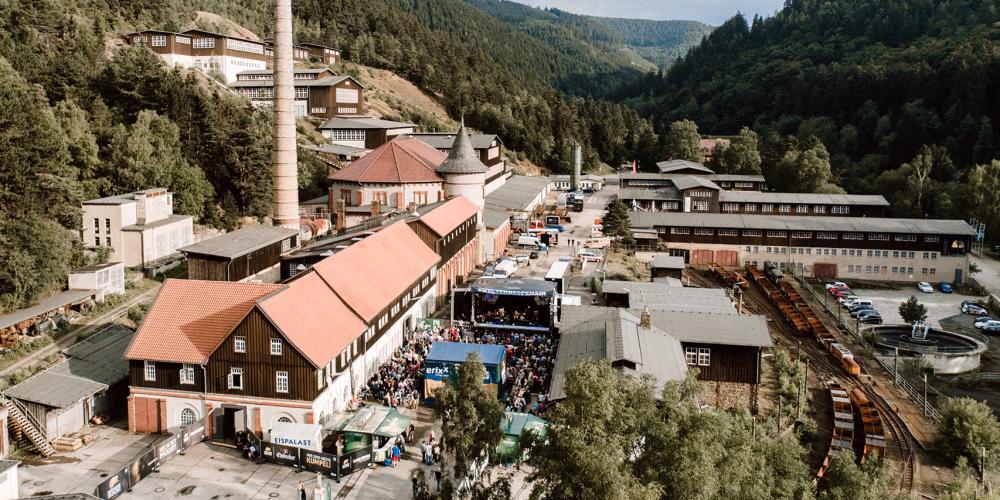 Since 2016, the Rammelsberg has been the stage for a cool concert series called Miner's Rock. At the concerts, renowned German artists perform in the former locksmith's shop.
The organisers of Miner's Rock chose to hold the concerts here because they thought Rammelsberg is one of the most unique settings in Germany. They've created a unique music venue and concert experience in the middle of a cultural World Heritage site. In the previous series they have helped people see the locksmith's shop in a different light. At future events, they plan to bring the music to other places on the mountain and throughout Goslar.