Model of Roman Tarraco
Before, or after, you are immersed in the city's ancient Roman remains, lose yourself above the miniature reconstruction of Tarraco from the 2nd century. The scale is 1:500 and it provides a chance to truly understand the history you are living.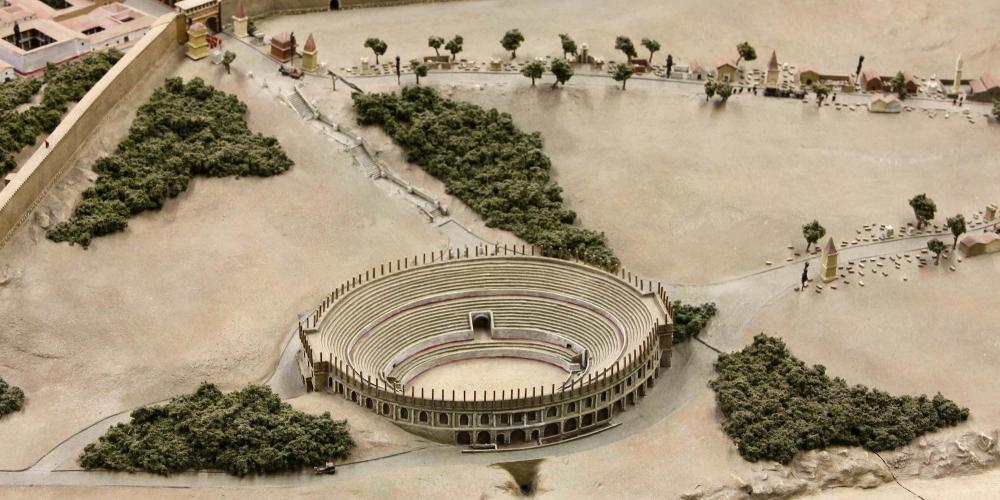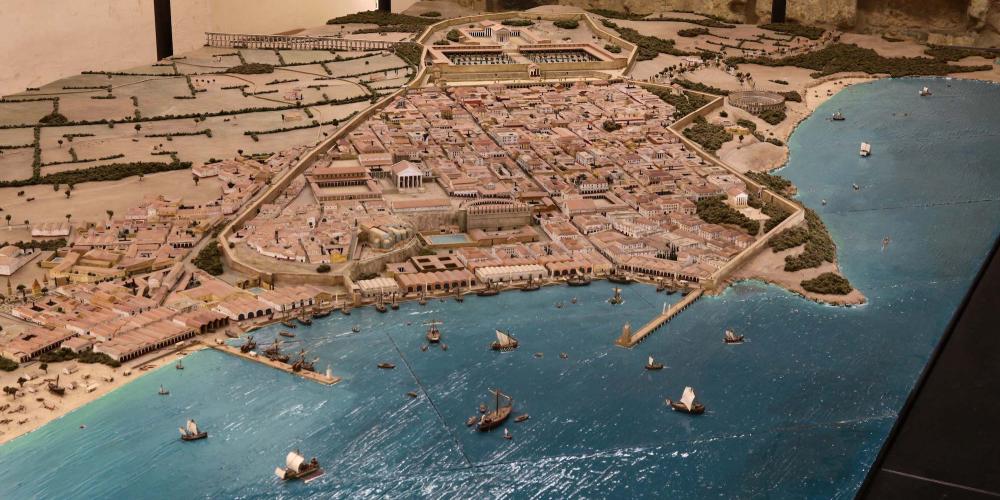 The model of Roman Tarraco shows the city in the 2nd century, at the height of its glory. It was made to a scale of 1:500 and is 18 cubic metres—making it the second largest model of the Roman world in Europe, topped only by the one in Rome. Construction took more than three years and 7,800 hours of work.
The model goes into detail to recreate the city as it once was. It includes the protective walls, the large buildings constructed on terraces, the great temple of Roman worship and its enclosure, the provincial Fòrum square, and the circus.
Great care was also taken for the upper terrace, or worship area, which was an enormous square surrounded with an arched porch. The Temple of Augustus is likely to have been in the middle of the square. Other details include the second terrace, on a lower level, with a garden area and a path of slab stones that joined the worship place to the circus. This central spot was surrounded with an arched porch, the back wall of which was decorated with fixed pilasters, and was raised three metres above the square.
The Fòrum was the city centre, and was set on a small hill near the sea, approximately in the area surrounding Gasòmetre street. Beneath the complex, there is a sharp drop which became the natural barrier between the city and the harbour. The Roman theatre was built in the central area, using the slope to their benefit. The front of the harbour was at a much lower level. There were no significant changes to this structure until the 3rd century, as shown on the scale model.
Visit
Model of Roman Tarraco