Modern Art in a Medieval Landscape
Modern art is scattered all over the Wachau—visitors will find contemporary pieces embedded in the historic cultural landscape. The result is an experience that spans centuries and brings to life every era from mediaeval times to the present.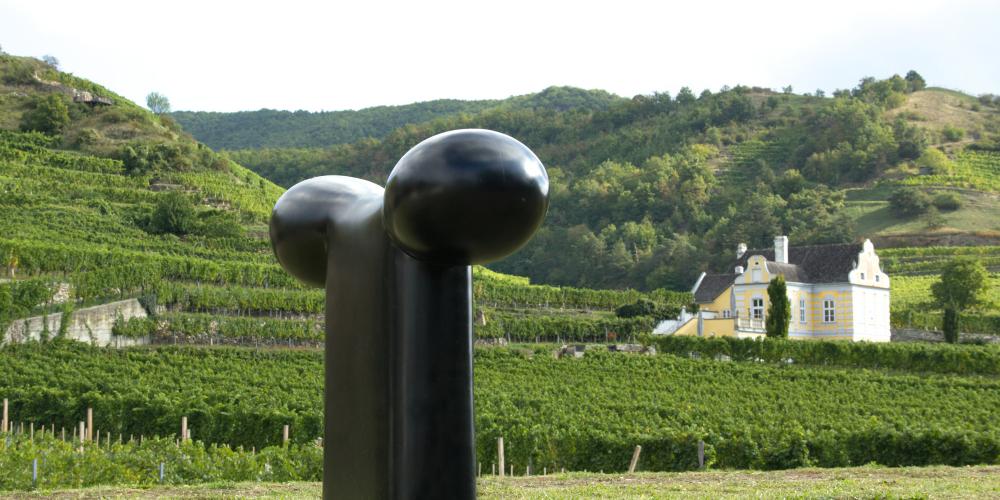 The pieces scattered through the valley encourage visitors to stop, contemplate, and, often, interact with the modern creations. One of the area's highlights is the "Wachau Nose" by Gelitin, a concrete model of a nose big enough to walk through, next to the ferry stop in St. Lorenz. A little walk up the hill through the forest leads you to the "Friedenskreuz St. Lorenz"(the Peace Cross St. Lorenz), a memorial that critically reflects the former function of the place as a meeting point for fascist activities and additionally offers a nice view.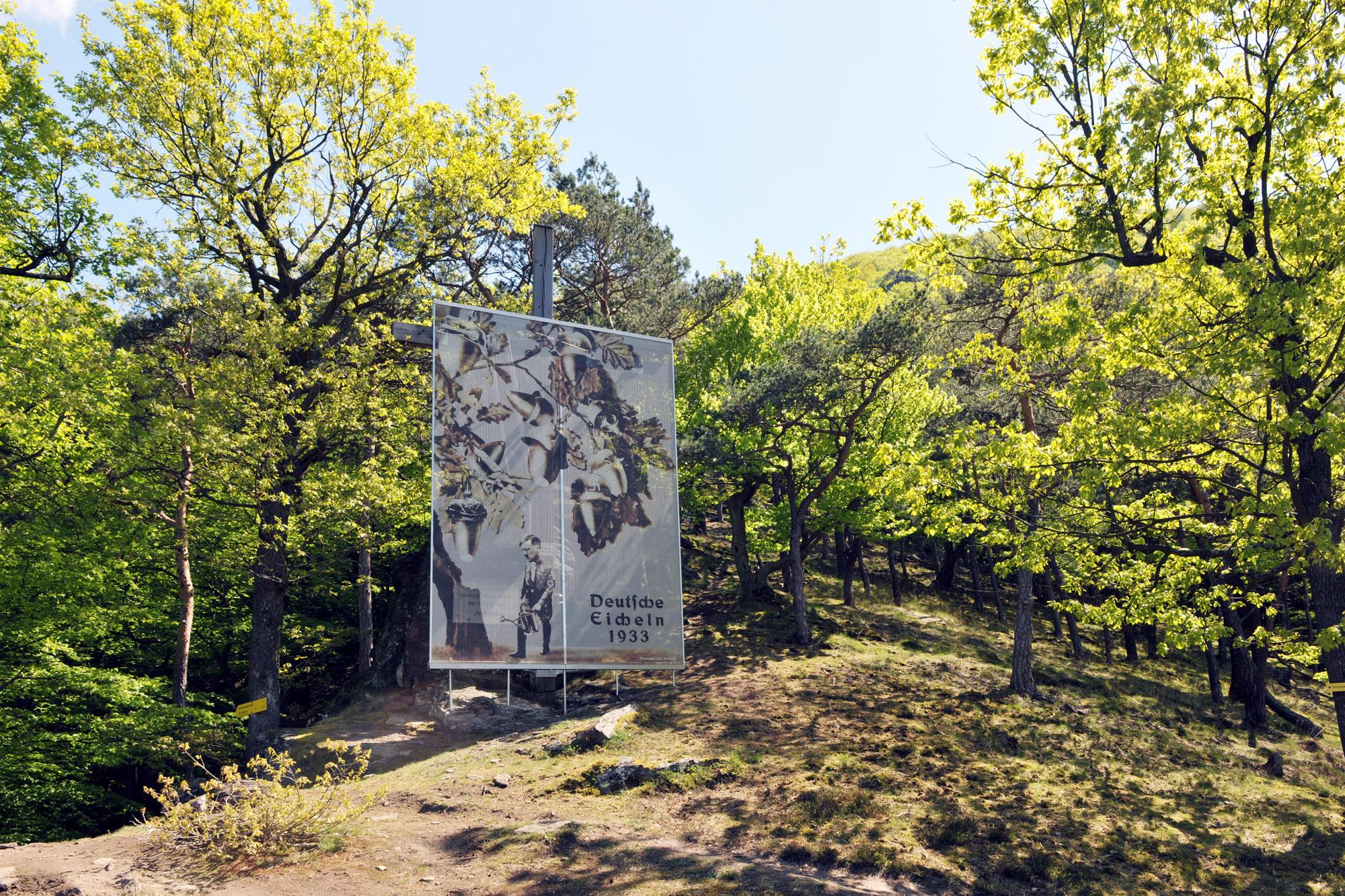 An early work by Danish artist Olafur Eliasson can be found on the cable ferry at Spitz. Eliasson collects images from both sides of the Danube with giant lenses that work, such as the ferry, without electricity or fuel. A black stone sculpture by Ana Elizabet will attract your attention next to the train station in Dürnstein. A second stone sculpture by Peter Paszkiewicz named "Konkav/Konvex—Gerade" is located next to the Red Cross close to Baumgarten above Mautern.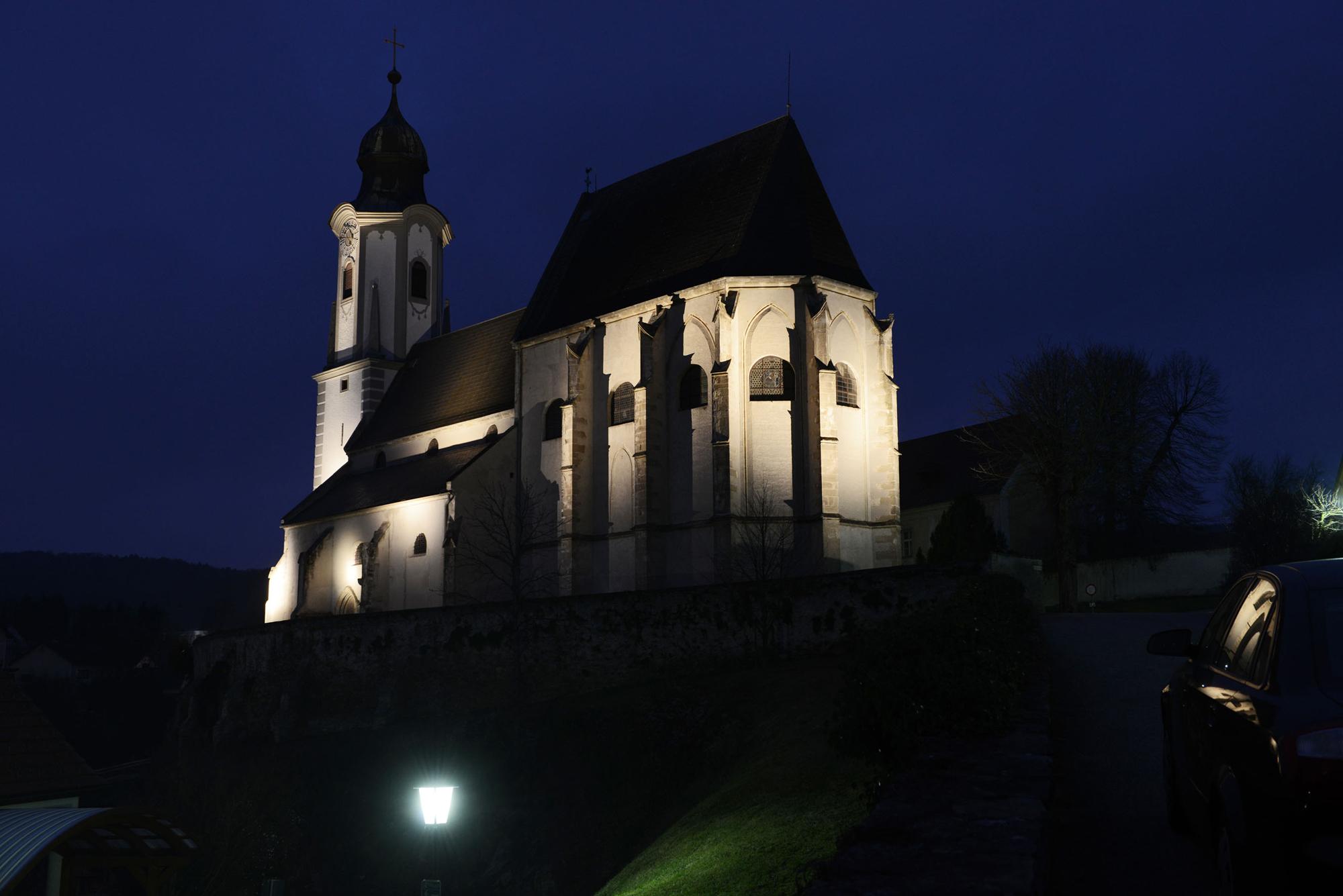 As soon as it gets dark you can find light installations by the artist Siegrun Appelt. Sensitive, site-related, illuminated work highlights attractions like the ruin of castle Hinterhaus, the Aggsbach charterhouse, and the churches of St. Lorenz, Hofarnsdorf, St. Johann, Schwallenbach, and Emmersdorf. A very poetic work by Siegrun Appelt is found on the road between Niederranna and Oberranna, creating a fairy-tale landscape by lighting apple trees, meadows, and wayside crosses.
Locations:
Wachauer Nose: 48.393017, 15.474883
Peace Cross St. Lorenz: 48.392262, 15.477447
Olafur Eliasson-Ferry Spitz: 48.361632, 15.419011
Sculpture Elisabeth Ana: 48.393104, 15.525528
Paskiewicz, konkav/konvex - gerade: 48.375013, 15.569608
Ruin castle Hinterhaus: 48.358741, 15.407138
Aggsbach Charterhouse: 48.294206, 15.424596
Church of St. Lorenz: 48.392583, 15.475453
Church of Hofarnsdorf: 48.364480, 15.427877
Church of St. Johann: 48.336877, 15.409798
Church of Schwallenbach: 48.339485, 15.403713
Church of Emmersdorf: 48.242188, 15.335578
Road to Oberranna: 48.380900, 15.341048
Visit
Modern Art in a Medieval Landscape
Hours
All works of art can be visited at any time free of charge, except the installation by Olafur Eliasson on the ferry – in this case you have to buy a ferry ticket and cross the Danube to experience the work of art.
Light installations are only visible during dark.