Mont-Saint-Michel and its Bay, France
Normandy, France
Mont-Saint-Michel and its Bay with its jaw-dropping natural surroundings and exceptional architectural heritage was one of France's first properties to be listed as World Heritage. This complex exemplifies the outstanding universal values upheld by UNESCO. To travel here, be it the first or hundredth time, is an awe-inspiring experience.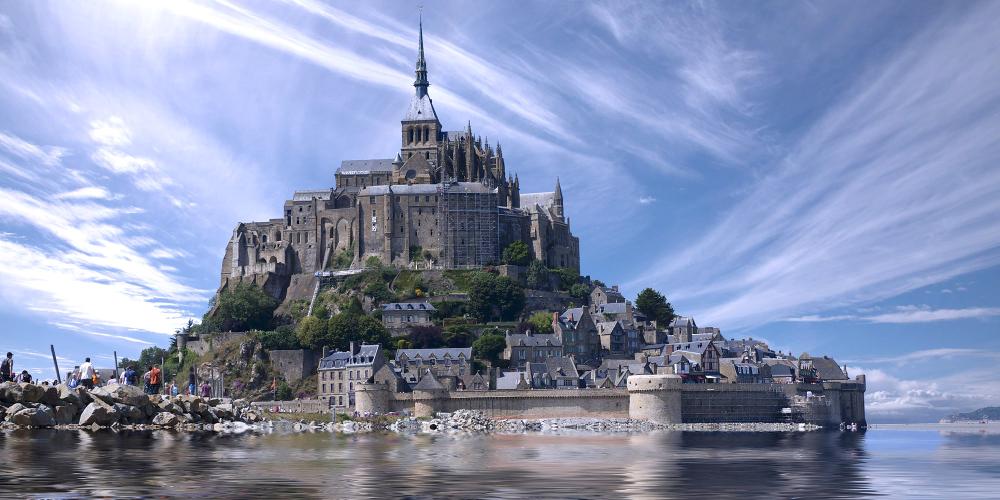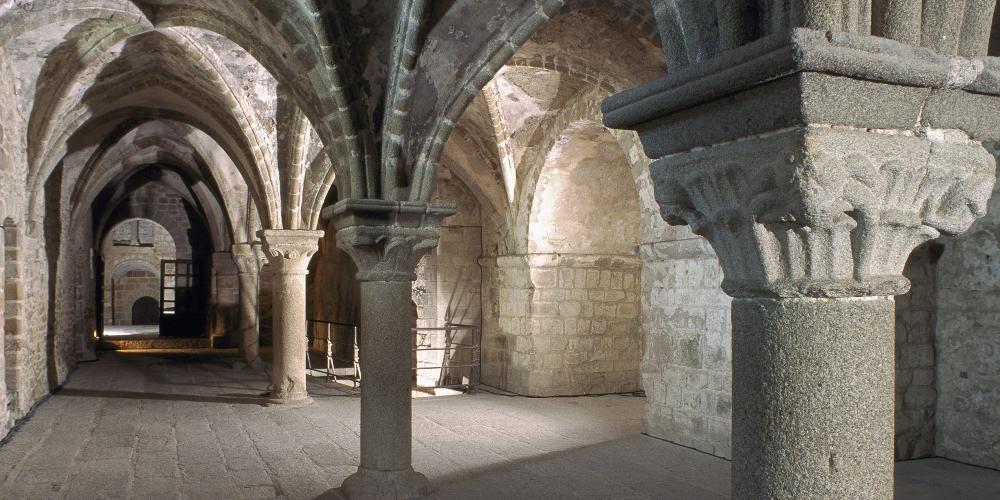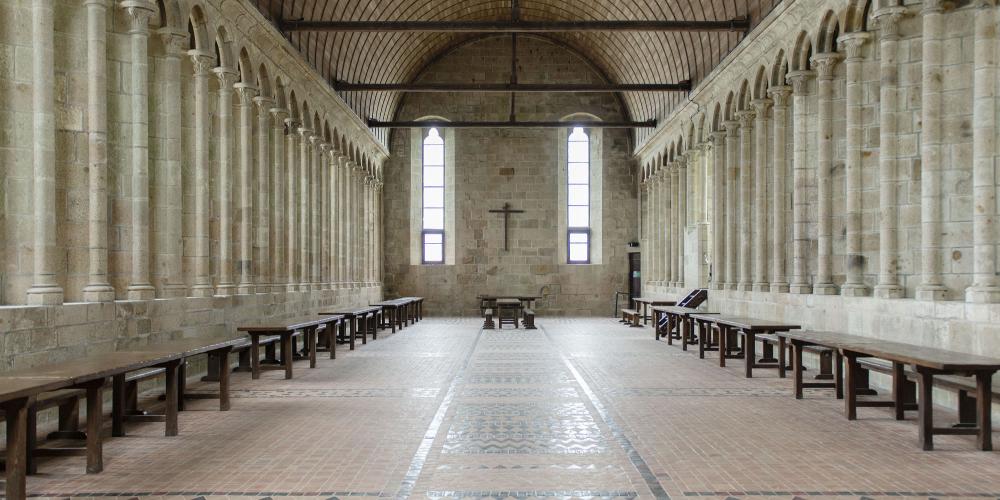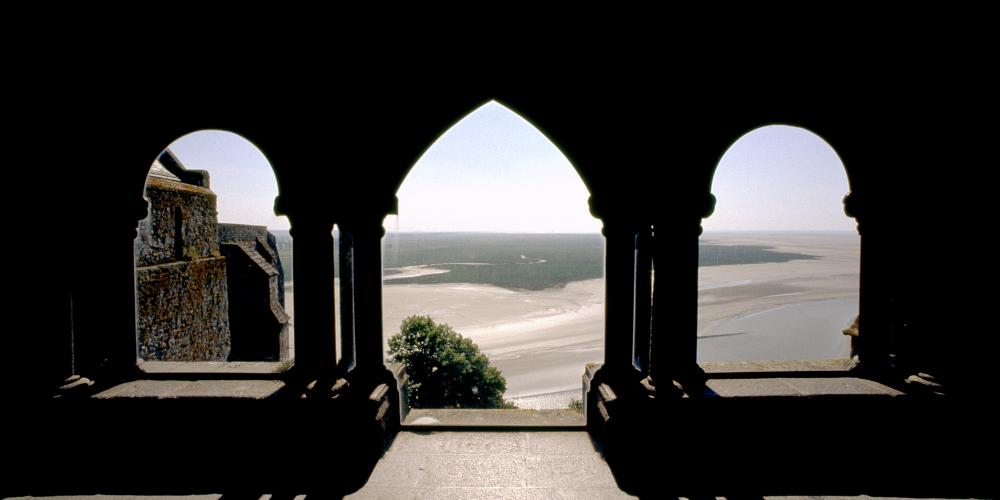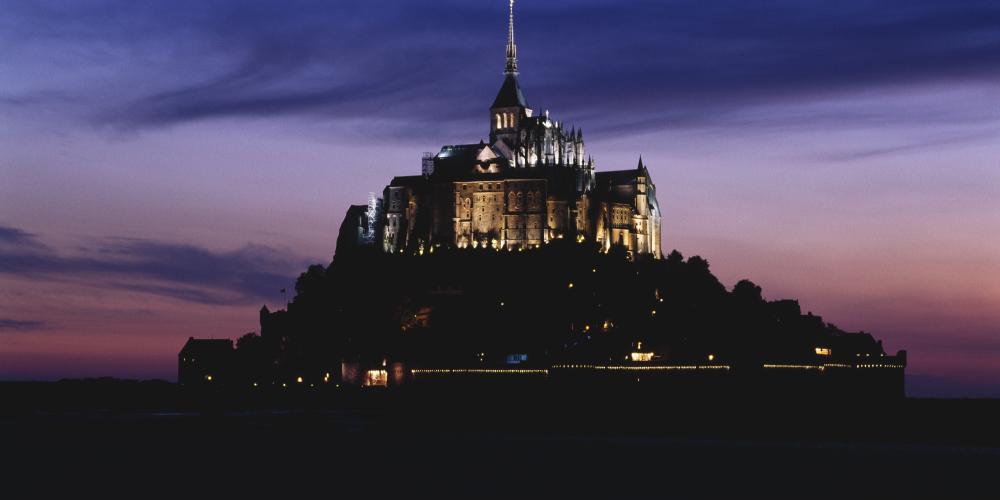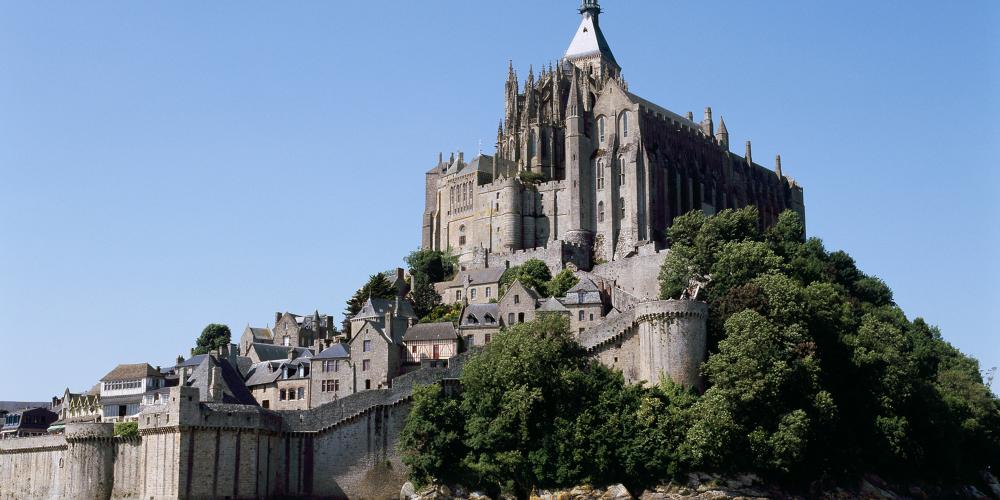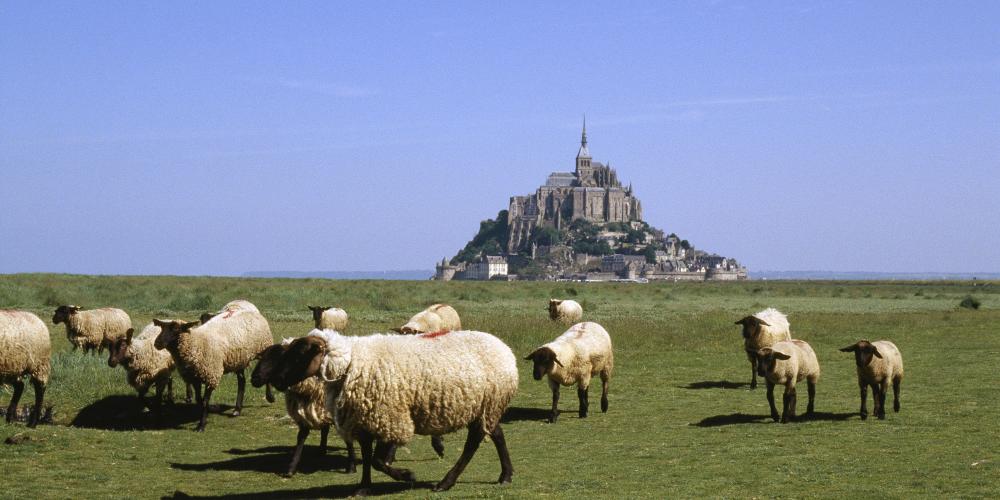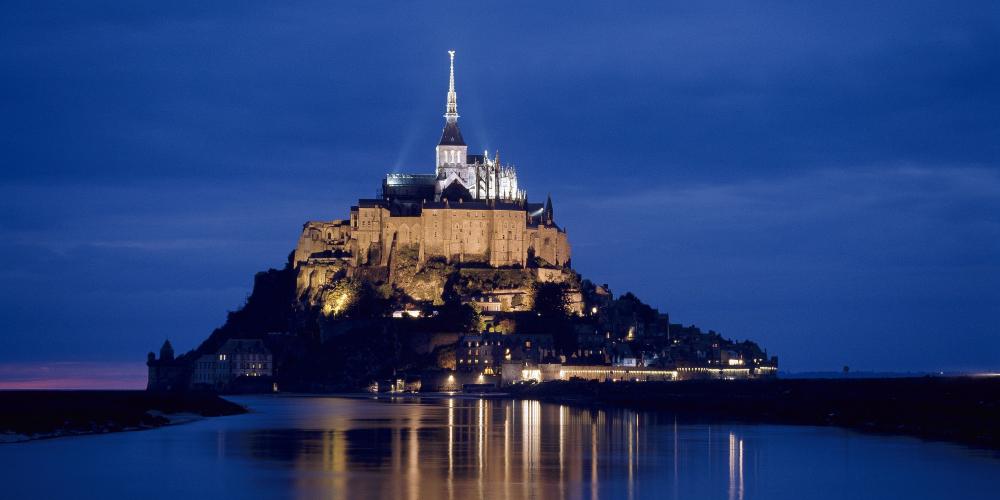 The abbey at Mont-Saint-Michel—a stunning Romanesque church situated on a seemingly impossible location—is a unique example of the incredible building expertise exhibited in the Middle Ages. The building of La Merveille, in particular, is considered a masterpiece of Norman Gothic architecture. The island also became a major place of Christian pilgrimage and cultural and academic centre, where important manuscripts were produced and stored.
The legend of Mont-Saint-Michel begins in the year 708, when the archangel Michael visited the Bishop of Avranches, St. Aubert, and asked him to build a church on the island in his honour. As the story goes, St. Aubert initially ignored the request but then complied after Michael burned a hole in his skull with his finger. It was the site's first miracle and would begin more than a thousand years of visits by pilgrims and lovers, drawn to the magic of the island. The site received a second World Heritage listing in 1998, as a "Pilgrimage route to Santiago de Compostela, in France."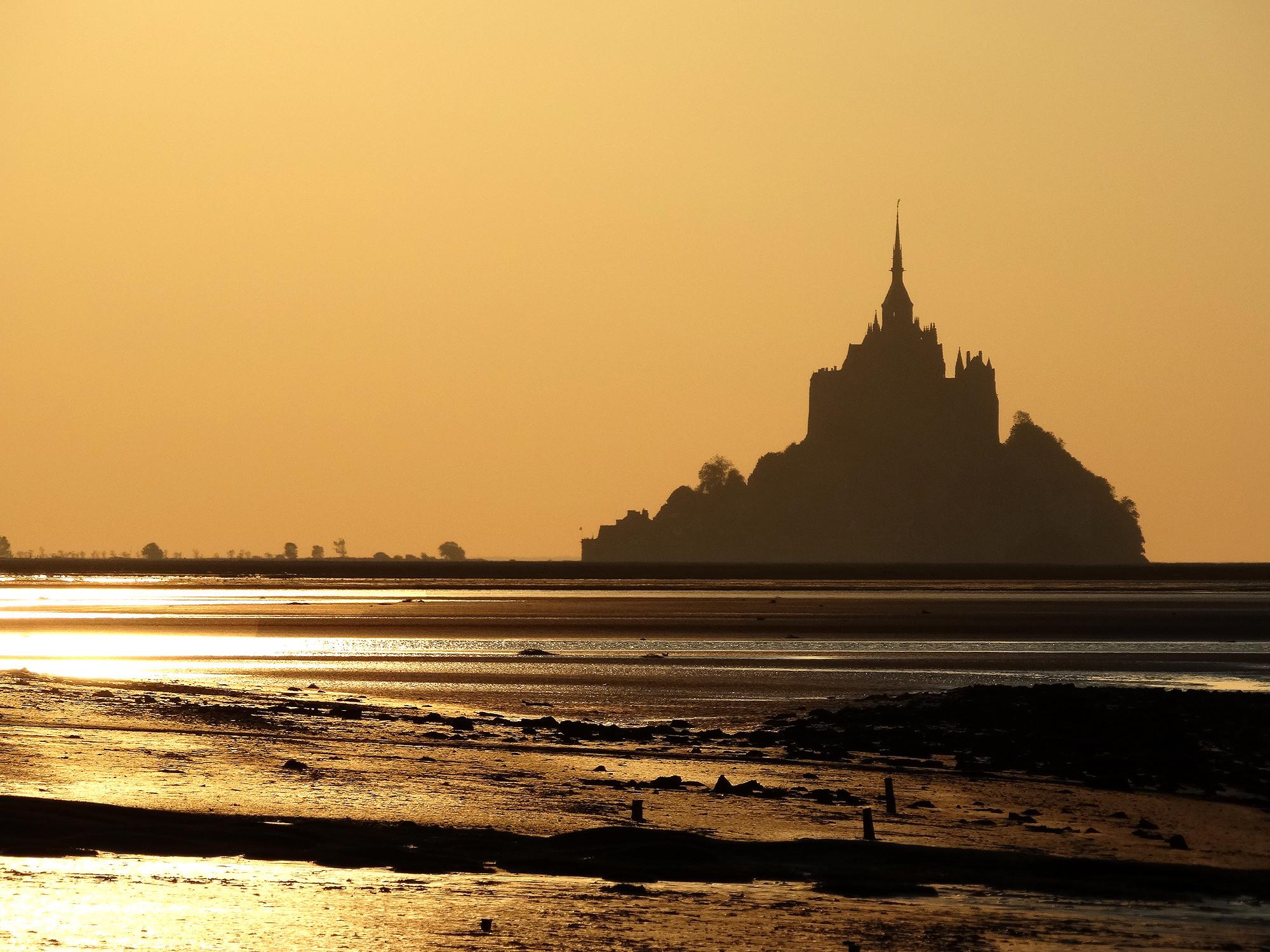 The imposing Abbey, high on the island's mountain, should be the focal point of any visit. After crossing the water or sandbanks from the mainland, you'll climb to the monastic buildings and explore the influences from the different periods of history—including when the site was used as a prison. The town below the Abbey offers a charming French experience, with cafes and local shops. In the bay surrounding the island, a natural reserve is home to thousands of birds and other species of animals and plants.
Walking on Water to Paradise
The Bay of Mont-Saint-Michel has a surface area of approximately 450 square kilometres and serves as one of the most extraordinary tidal theatres in Europe. Upon this secular stage nature lovers will find a reserve for thousands of birds, which find refuge on the neighbouring island of Tombelaine, and a resort for seals and passing dolphins. But, observers will also find a religious platform on this epic expanse because this site has acted as hub for pilgrims since the Middle Ages.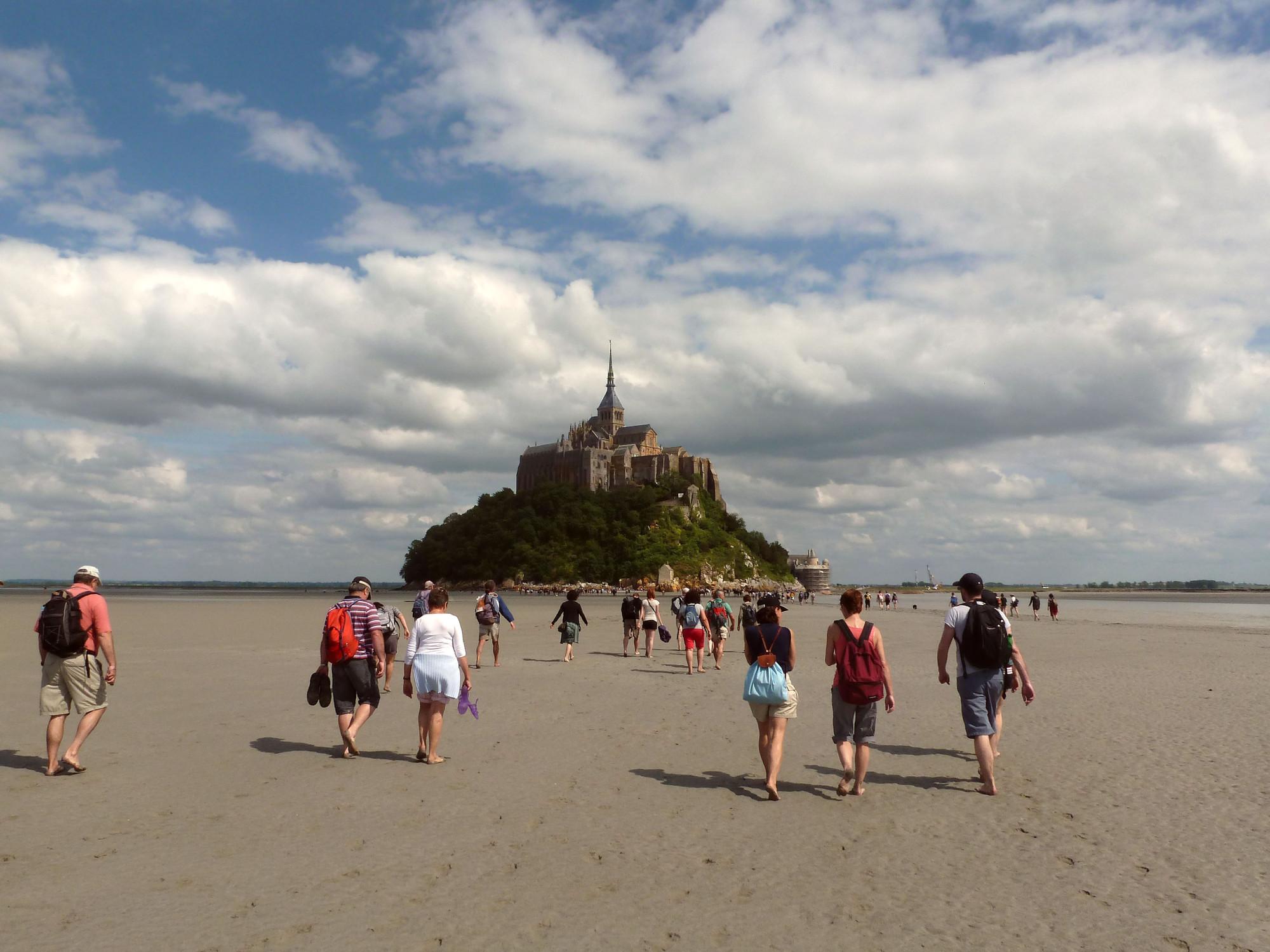 After passing through the main gate, the visitor faces the military architecture of Mont-Saint-Michel: a succession of crenellated walls; drawbridges; footpaths; and fortified towers—a testament to a glorious past in which the site was considered a highly coveted strategic site. The numerous alleys and staircases lined with souvenir shops, restaurants, and museums will remind you that the village has been a living space for pilgrims and visitors since the Middle Ages.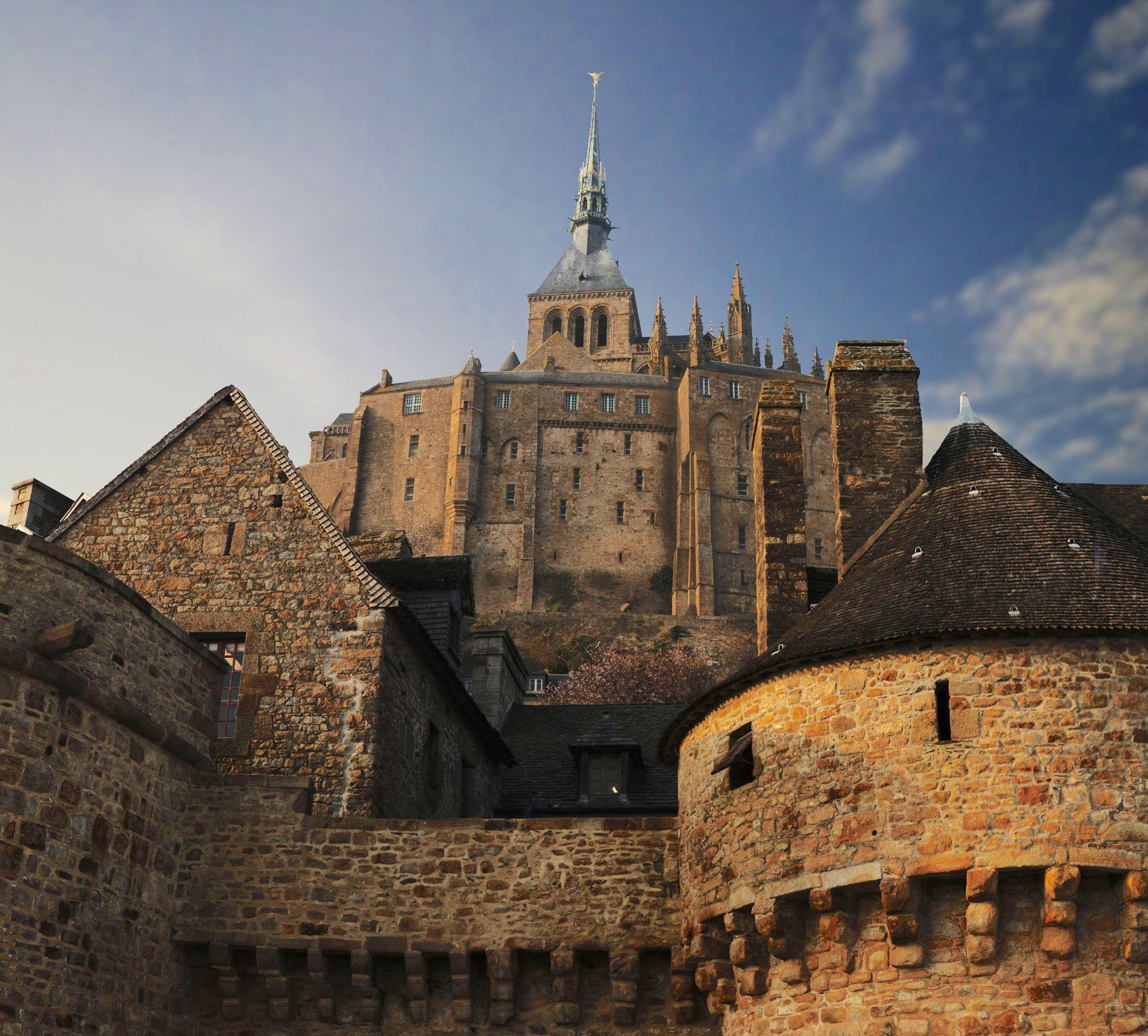 Defying Gravity and Exceeding Expectations
The ancient Benedictine abbey seems to defy gravity and offers a panorama of medieval religious architecture, from the Carolingian period to the most elegant forms of flamboyant Gothic art. During the French Revolution and until 1863, the abbey was transformed into a formidable prison for political opponents, refractory priests, and common law prisoners.
The abbey was classified as a historic monument in 1862. It was inscribed twice on the World Heritage List. First in 1979, under the title "Mont-Saint-Michel and its bay," and then in 1998 as the "Pilgrim's Way to Santiago de Compostela in France." This double recognition demonstrates the universal and exceptional value of this monumental complex.
Guy de Maupassant described the effect of his encounter with the site, dedicated to the Archangel, in this way:
"And I wandered, surprised as if I had discovered the dwelling of a god through these rooms carried by light or heavy columns, through these corridors pierced to the day, raising my eyes filled with wonder on these bells, which seem like rockets gone up to the sky and on all this incredible tangle of turrets, gargoyles, slender and charming ornaments, fireworks of stone, granite lace, colossal and delicate architectural masterpiece."
(The Legend of Mont-Saint-Michel, 1882).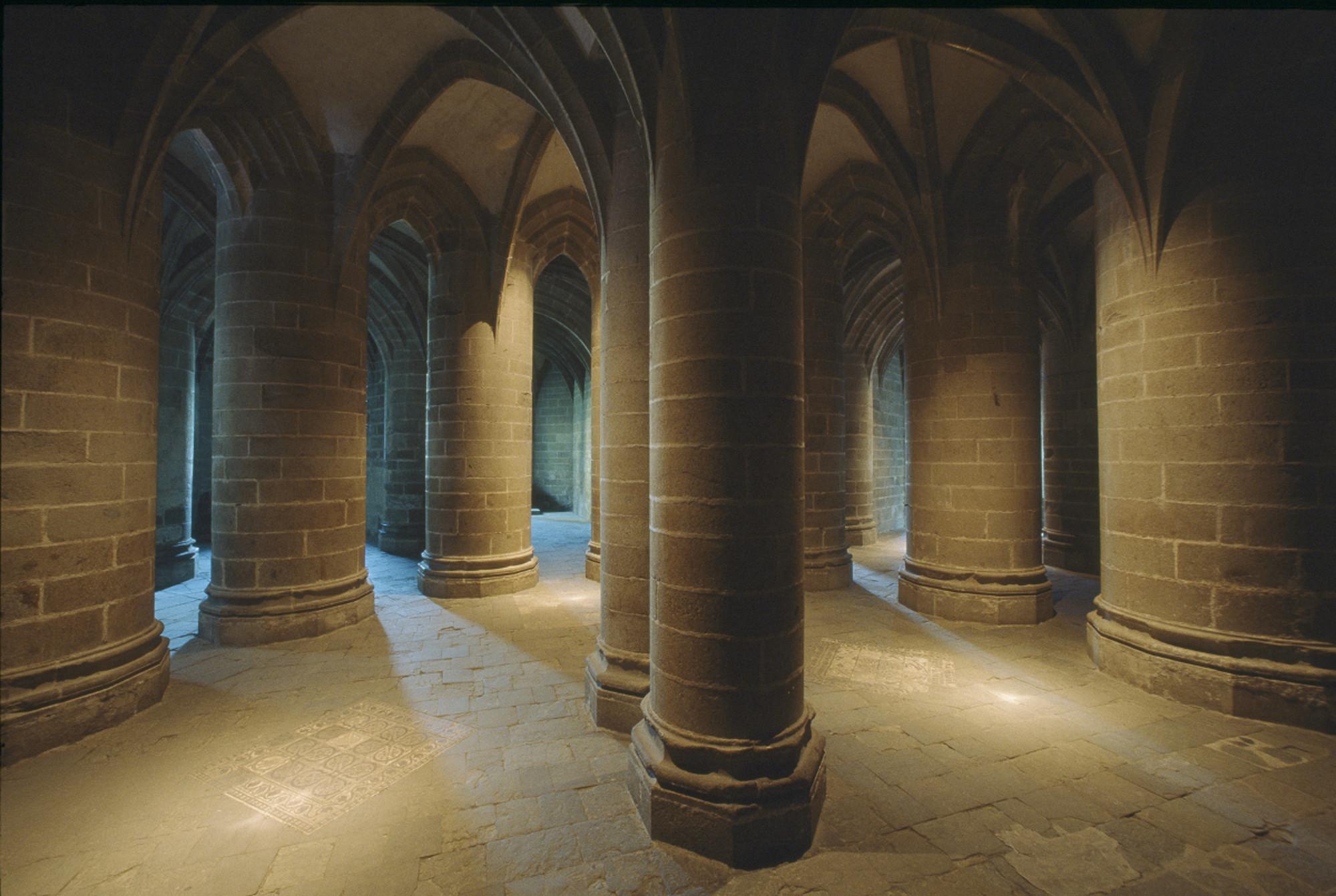 ---
How to Get There
If travelling by car from Paris, take the A11 motorway Chartres-Le Mans-Laval and exit to Fougères in the direction Le Mont Saint-Michel. Take the A13 motorway to Rouen and Caen and then the A84 to Le Mont Saint-Michel.
If travelling by rail, visitors take the following train options:
From Paris Montparnasse take the TGV to Rennes (2 hours). Connection by TER from Rennes to Pontorson. After, take the bus to Le Mont-Saint-Michel or direct bus from Rennes to Mont Saint-Michel.
From Paris Montparnasse, TGV to Dol de Bretagne (2 hours, 40 minutes) and then the direct connection from Dol de Bretagne by bus to Mont-Saint-Michel.
From Paris Saint-Lazare take local train to Caen and the local train from Caen to Pontorson. Then take the bus from Pontorson to Mont-Saint-Michel.
For more train information see the following sites for the national trains and local trains.
 
For more bus information see the following sites: from Paris, and from Paris/Caen/Saint-Malo.
If travelling by plane, the Roissy-Charles de Gaulle and Orly international airports are nearby. The Rennes Airport is 75 kilometress from Mont-Saint-Michel. It has 15 direct flights to several French towns, and 120 destinations with connections. The Dinard Pleurtuit International Airport (70 kilometres from Mont-Saint-Michel) has flights to England (Londres Stansted) and Channel Islands (Jersey and Guernesey).
When to Visit
The best time to come to Mont-Saint-Michel is between early June and late October. The hottest months are July, August, and September, which average between 20 and 30 degrees Celsius. From November to March, the temperatures remain relatively mild (0 and 10 degrees Celsius), but the days of rain and wind are numerous. From the end of March to June, there are mixed conditions with temperatures varying from 10 to 25 degrees Celsius.
If you are planning a visit in high season, avoid crowds by visiting the monument before 10 a.m. or after 4 p.m. And, Mont-Saint-Michel lights up from nightfall until midnight every day of the year. You will also be amazed by the spectacle of the great tides. The abbey's terraces are the ideal observation post.
How to Visit
¡Be aware of the following before your visit: 
Suitcases and big rucksacks are not permitted.
Animals are not permitted, even in a carrier. 
Knives and scooters are not permitted. 
Smoking and/or eating are not allowed in the monument. 
Self-guided tours are in French, English, German, Italian, Spanish, Russian, Chinese, Dutch, Japanese, Polish, Portuguese and Korean. The length is 30 minutes to 1.5 hours and booking is not required. Guided tours are in French and English year round, and German, Spanish, and Italian in July and August. The tour length 1.25 hours and booking is not required. Audioguides are in in French, English, German, Spanish, Italian, Japanese, Portuguese, Russian, Chinese and Korean, and cost an additional €3 per person.
The car park is 2.5 kilometres from Mont-Saint-Michel. The shuttles leave directly from the parking lot. You get off at 400 metres from the entrance. For visitors arriving by car and in possession of the disability parking card, you have a dedicated car park (P2) located close to the departure site of the shuttle (map). For further information, please visit this shuttle website.
Sights and Attractions recommended by the locals
Visit
Mont-Saint-Michel and its Bay, France
Hours
Last admission one hour before closing.
**From 2 January to 30 April: **
Open every day 9:30 - 18:00
**From 2 May to 31 August: **
Open every day 9:00 - 19:00
From 1st September to 31 December:
Open every day 9:30-18:00
Closing days
January 1st, May 1st and December 25th.