Mont-Saint-Michel Village
The Mont Saint-Michel village has a lot to offer and is a gold pit for history lovers. Although the village is small, there is a lot to discover.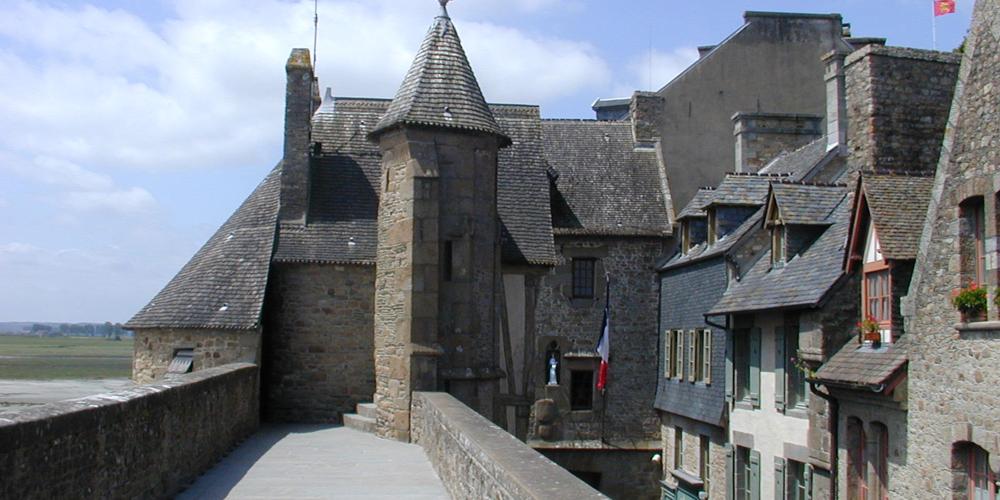 Enjoy a tour of the medieval village at Mont Saint Michel dating back to 709.
Take the main paved street, the "Grande Rue", lined with old houses and « lose yourself » along the medieval backstreets.  The village boasts around sixty listed houses and buildings - a delight to history enthusiasts.
You can also take a stroll along the ramparts built around Mont Saint Michel in the 14th and 15th centuries.  These impressive fortifications protected the Mount from attacks from the English during the hundred year war.
The ramparts, comprised of numerous towers, offer a stunning view over the bay of Mont Saint Michel.  This is the ideal place to watch the spectacular show of the tide coming in.
Visit
Mont-Saint-Michel Village