Moorish Castle
The Moorish Castle is a military fortification that bears witness to the Islamic presence in the region, and was probably constructed between the eighth and ninth centuries and later expanded after the Reconquista.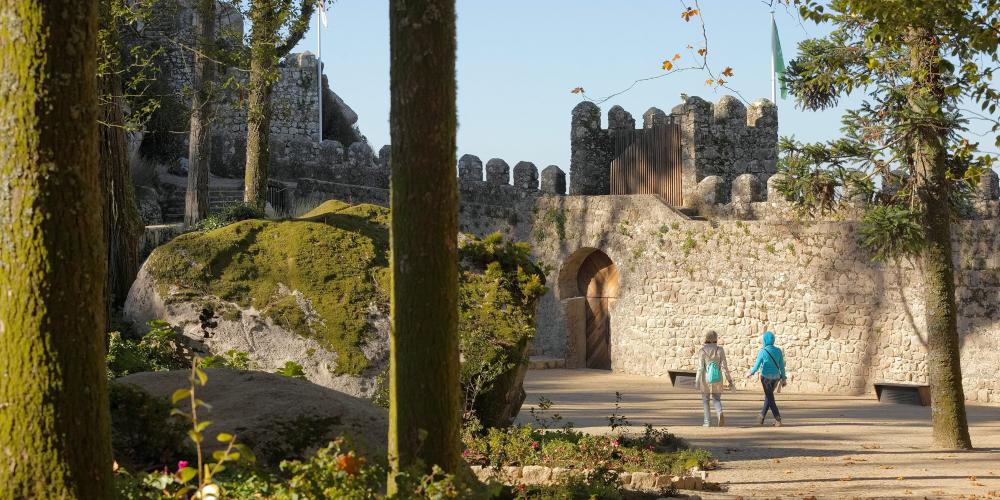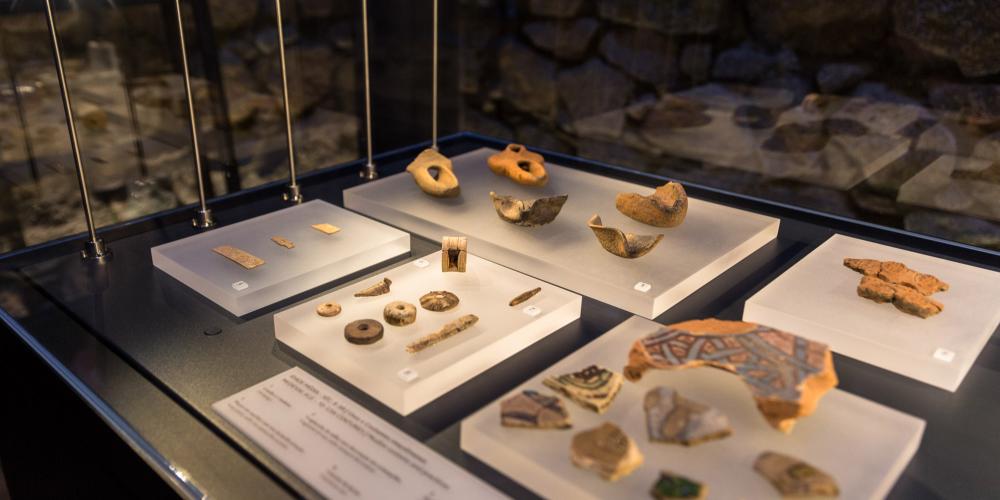 Overlooking the town of Sintra, the castle served as a watchtower, guaranteeing the protection of Lisbon and its surroundings. It was acquired and restored by Ferdinand II as a Romantic medieval ruin.
The Castle has an irregular plan and is composed of a double belt of walls. The internal wall presents a bailey, battlements and the reinforcement provided by five fortified towers. Inside, the cistern, fed by rainwater, and the Royal Tower are some of the most interesting features.
From the top of the walls, you can admire a unique landscape that reveals the town of Sintra in the foreground, the hills of Sintra covered in green and dotted with beautiful homesteads, romantic chalets and interesting palaces and the Atlantic coast line.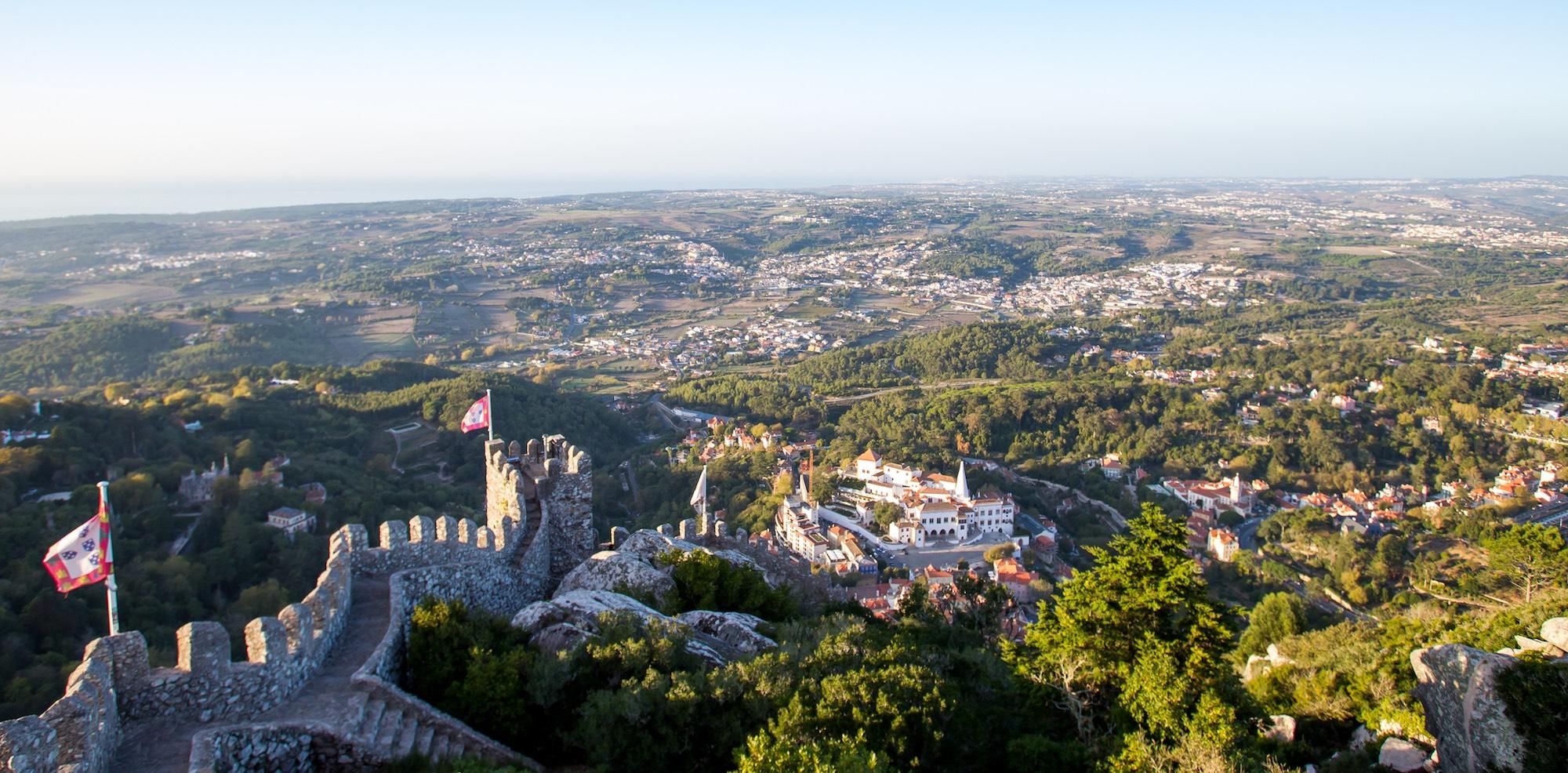 In 2013, the Castle was restored and enhanced, adding with wooden structures that evoke medieval assault towers, and restored paths, walls and cistern. The project was preceded by archaeological digs that revealed more than thirty medieval Christian tombs, foundations of Muslim dwellings, and artefacts from the Neolithic that have deepened historical knowledge about the site.
The Castle History Interpretation Centre features the archaeological finds and other artefacts from the Neolithic era through to the Middle Ages. It includes a scale model of the Castle, a video featuring its history, and various multimedia kiosks with detailed interactive information.
Visit
Moorish Castle
Hours
Open every day of the year, except December 25th and January 1st.
10:00 – 18:00, last ticket 17:00, last admission 17:30
Pricing
Ticket for adults (18 – 64 yrs): € 7,5
Ticket for youths (6 – 17 yrs): € 6
Ticket for seniors (over 65 yrs): € 6
Family ticket (2 adults + 2 youths): € 26
To benefit from a reduction on your visit to several sites, you can buy combined tickets for several sites.