Mosque Courtyard
Situated in the middle of Masjid-e Jame, the courtyard is a focal point for the historic mosque and has the best view of the iconic four iwans.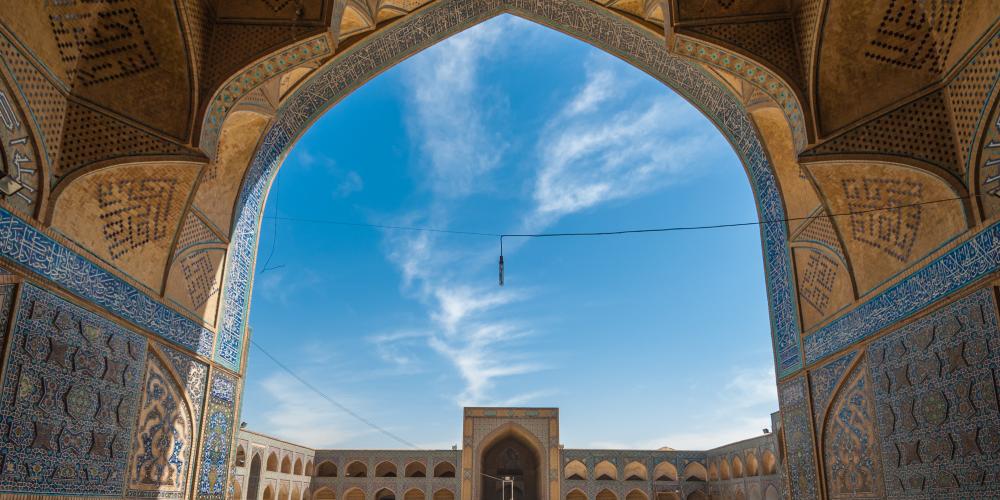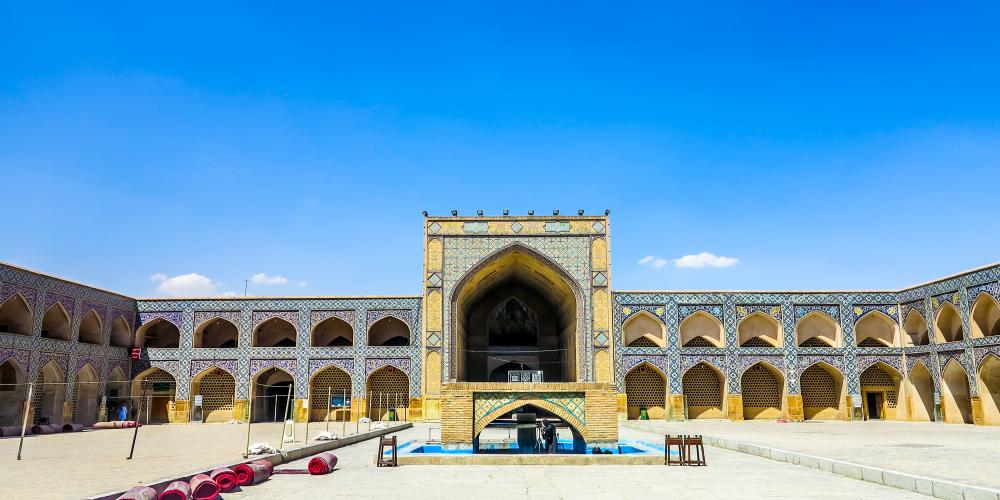 Make your way to the central courtyard to be consumed by historic architecture and traditional Iranian culture. Surrounded by the contrasting north, south, east and west Iwans, the courtyard is a main meeting point for visitors.
In the middle of the courtyard sits an ablutions fountain. Its purpose is to replicate the Kaaba at Mecca, and is used to practice undertaking hajj, the fifth pillar of Islam. Hajj is performed in 7 steps and is a chance for Muslims to wipe clean the sins of their past.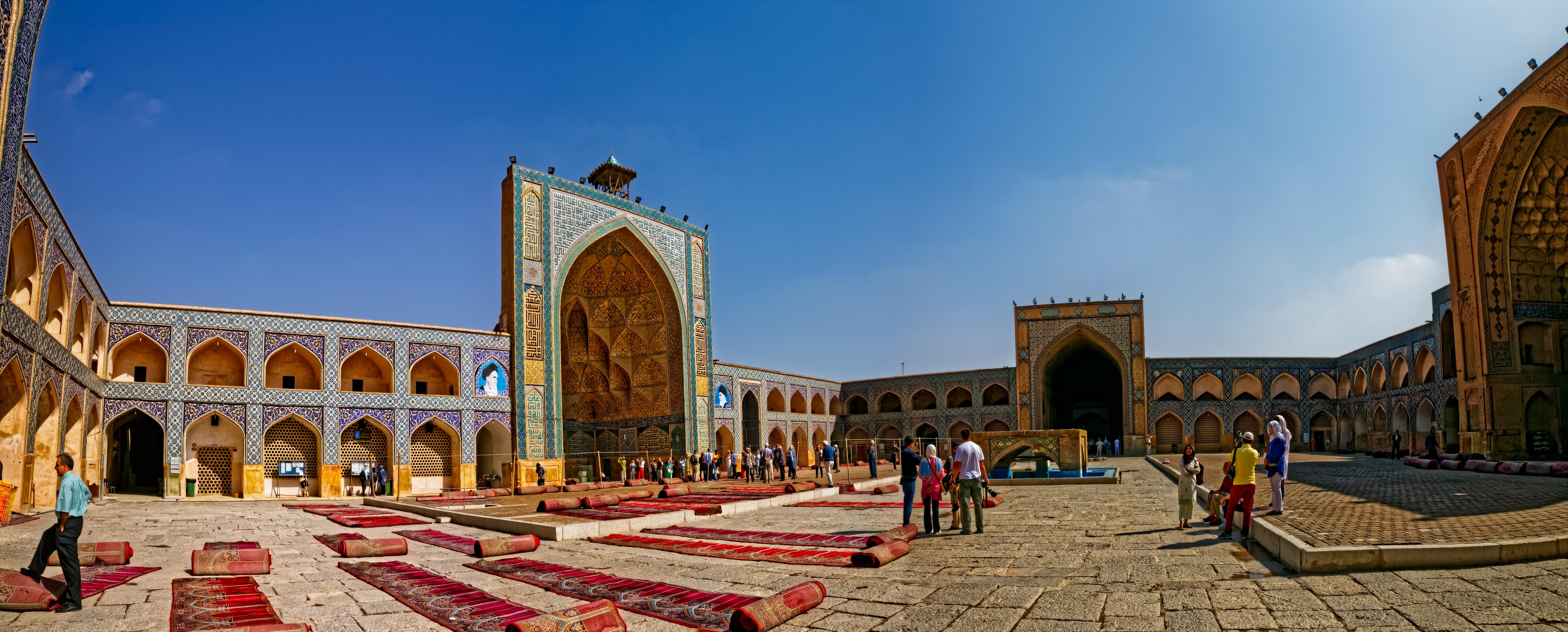 From the courtyard, guests have their choice to enter one of the four iwans. Each with their own distinct designs, it's hard to choose. Follow a path into any entrance and you will be welcomed into a prayer hall.
The tranquil open courtyard is welcoming to everyone. Relax by the fountain and take in the impressive minarets piercing the sky above the southern iwan. Appreciate the gold and blue tile designs and the cusped niches scattered on the iwans.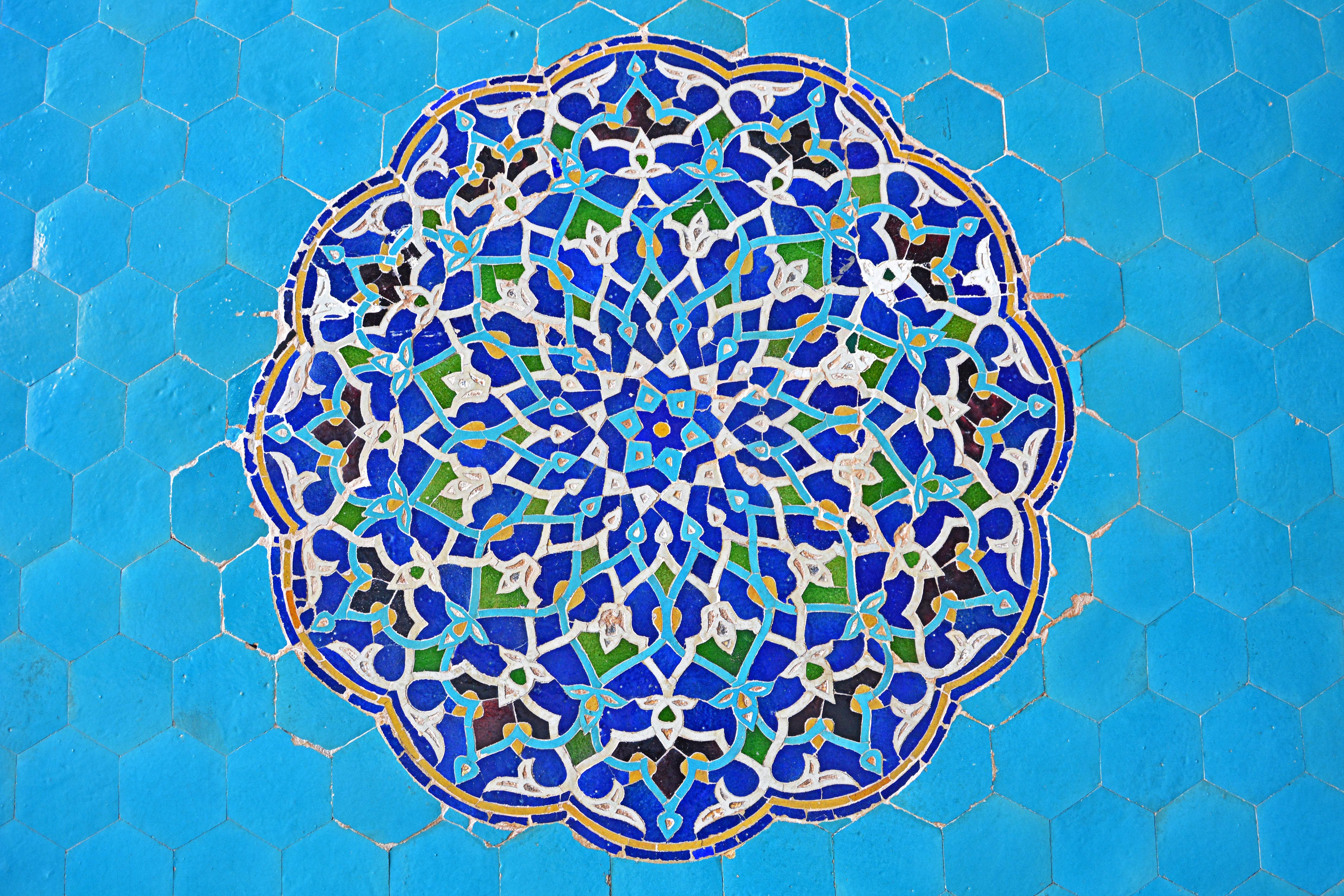 Use the courtyard to escape the busy streets and find a quiet moment to yourself. Among the brick piers and stone walkways, the courtyard has a place for everyone.