Nafplio
When visiting Argolida, be sure to spend time at the idyllic city of Nafplio, the first capital of the Greek state and now the capital of the prefecture. The town has nice beaches and small virgin coves, where you can swim and practice water sports, relax by the sea or enjoy walks along the coast.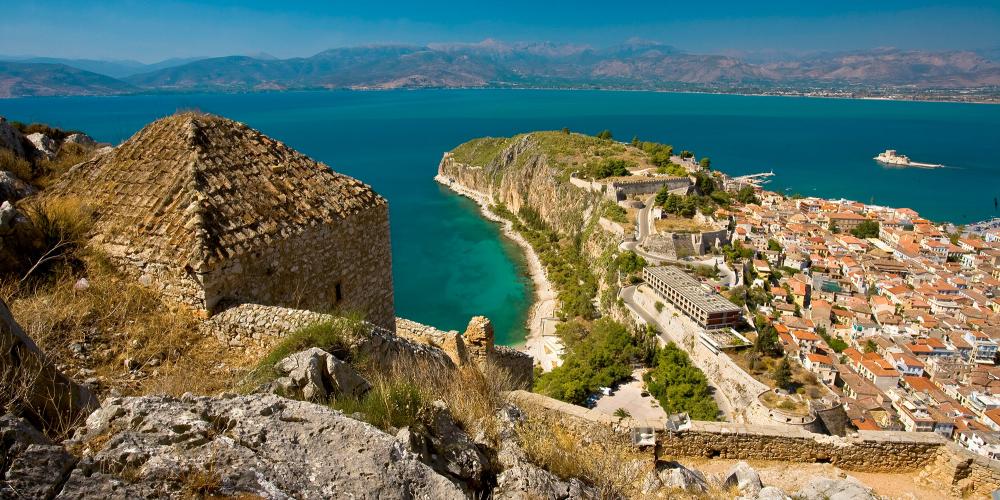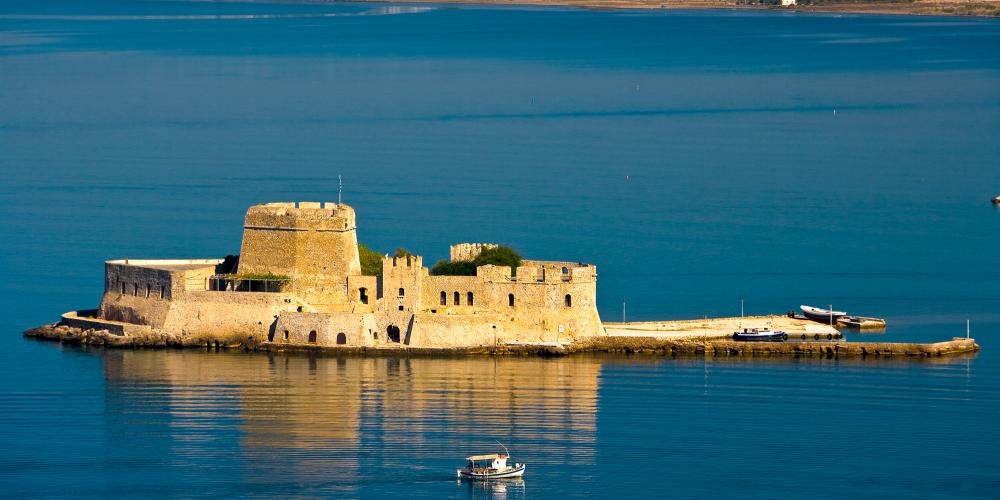 Nafplio is located around 30 kilometers from Epidaurus and it stands out as one of the most picturesque towns of Greece. It includes a variety of monuments and traditional buildings, narrow cobble stone alleyways and buildings of Venetian style that create a mosaic of architectural styles that have been preserved from past occupancies of the city. Among these, the Palamidi castle and the Bourtzi Fortress are considered the emblematic monuments of the city.
There are also several public and private museums of various subjects (Art Gallery, Archaeological Museum, Peloponnesian Folklore Foundation, War Museum and others), demonstrating all aspects of the city's history and traditions.
Fortress of Palamidi
Nafplio, Τ.Κ. 211 00
Telephone: +30 27520-28036, 27520-29864
Hours: 08:00-20.00
For updated information, visit:
Argolisculture
Ministry of Culture and Sports
Tickets:
1.11.-31.3.: 4.00 € (reduced 4.00€)
1.4.-31.10.: 8.00 € (reduced 4.00€)
Pictures-Map-Video
Approach to the monument: A road leads to the top of the hill. Alternatively there are 999 stairs from Nafplio.
Bourtzi Fortress
Nafplio, Τ.Κ. 211 00
Telephone: +30 27520-28036, 27520-29864
Pictures-Map-Video
Bourtzi is currently being thoroughly restored and will soon again open for the visitors. Approach to the monument: Small boats head out to the fortress, leaving from the port fairly regularly.
Entrance: Free, boat trip circa 4,5 Euros
Visit
Nafplio
Hours
Archaeological Sites: 08.00-15.00
Archaeological Museum of Nafplio: 08.00-15.00. The Museum is closed on Mondays
For updated information, visit:
http://www.argolisculture.gr/en/
http://odysseus.culture.gr
Archaeological sites and Museums are closed on:
1st of January
25th of March
Easter Day
1st of May
25th-26th of December
Pricing
Archaeological Museum of Nafplio: Full €6, Reduced €3
Days of free entrance to archaeological sites and museums:
28th of October, 6th of March, 18th of April, 18th of May, 5th of June, last weekend of September, first Sunday of every month from 1st of November until 31st of March.