National Archaeological Museum of Aquileia
Comprising three floors and twelve rooms, the National Archaeological Museum of Aquileia bears evidence to the long tradition of collection and classification of archaeological finds started in Aquileia in the 18th century.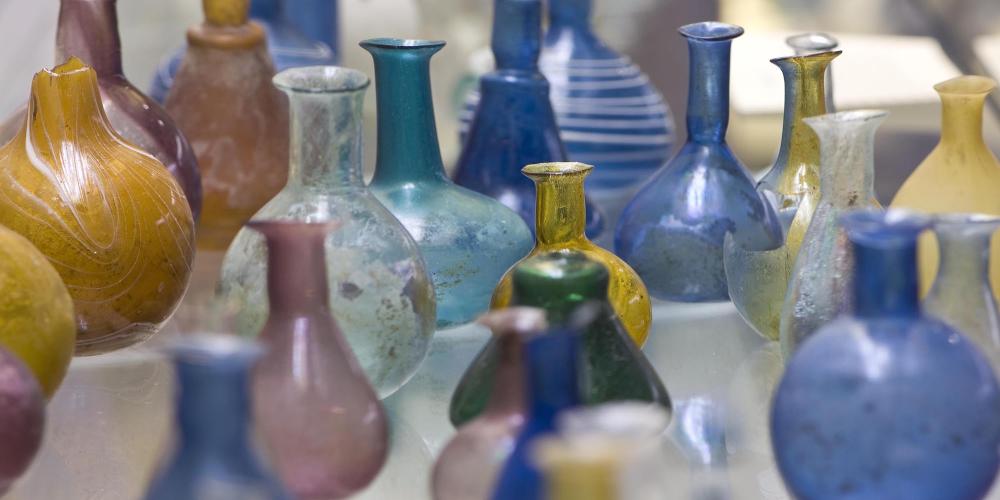 Founded in 1881, the museum is one of the oldest in Northern Italy and houses finds of outstanding value coming from the excavations carried out in Aquileia and the neighbouring areas. A visit throughout the rooms of the museum will help you travel into the daily life of the inhabitants of Aquileia at the time of the Roman Empire. The Archaeological Museum is an active witness to the role of Aquileia as a trade hub at the crossroads of different civilisations and populations. Precious exhibits demonstrate the presence in Aquileia of Eastern deities and influences, including religious objects and precious stones from Egypt, along with statues representing Artemis and Mithra.
The military role of ancient Aquileia is exhibited through objects of the army life, including a beautiful helmet and a sandal. The collections housed in the museum are completed by a wonderful open-air exhibition in the garden and galleries of the museum. Many mosaics and hundreds of inscriptions and burial monuments bear evidence of the social habits and religious beliefs of Roman inhabitants. The Museum is currently under renovation, but the galleries, the garden and depositories are open to visitors.
Visit
National Archaeological Museum of Aquileia
Hours
Mondays: closed
On the other days: 8: 30 - 19:30
The ticket-office closes at 19:00
Pricing
Entrance-fee: € 7,00.
Reduced entrance-fee: € 3,50.
for European citizens aged 18 to 25, for teachers in european state schools
UnicAqVileia Ticket (1 entry at National Archaeological Museum, the Cryptas of the main church, Towerbell and Sud-Halle): € 12,00
Free admittance for youths under 18, University teachers and students in Architecture, Conservation of the Cultural Patrimony, Pedagogical Courses, ICOM members, Journalists with card, Handicapped citizens of the European Union and a caregiver.
Schools: free admittance for students (european citizens) and teacher-escorts (european citizens) by delivering a detailed list of the participants on institutional letterhead.