Necropolis
In Antiquity, several burial monuments lined the roads connecting Aquileia to the surrounding territory and neighbouring towns. Excavations in 1939 revealed an ancient necropolis on a secondary road leading north from the city, next to the ancient Postumia road.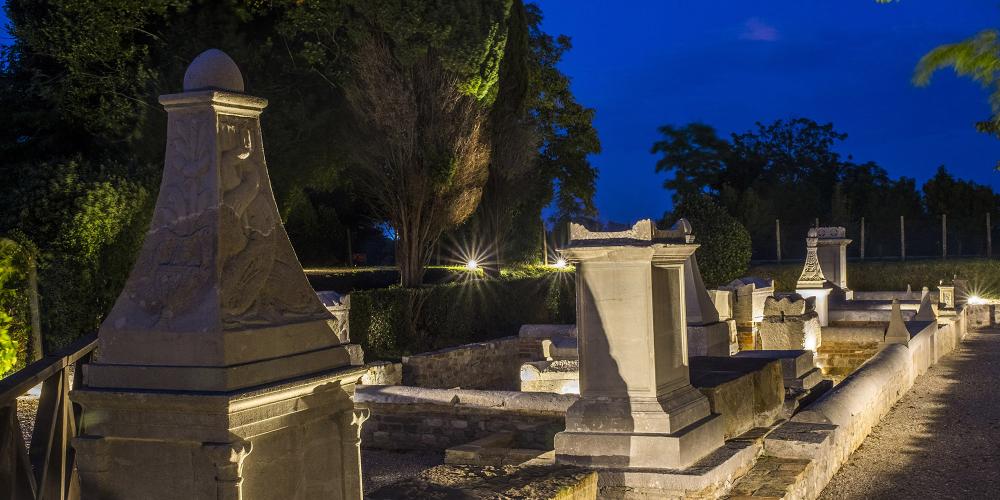 The necropolis includes five burial enclosures, recently restored, which belonged to five wealthy families from Aquileia (Statii, Julii, Trebii, Cestii, and another anonymous). The tombs shaped as altars or ossuaries date back to the 1st century AD, while the sarcophagi and coffins are from the 3rd century AD.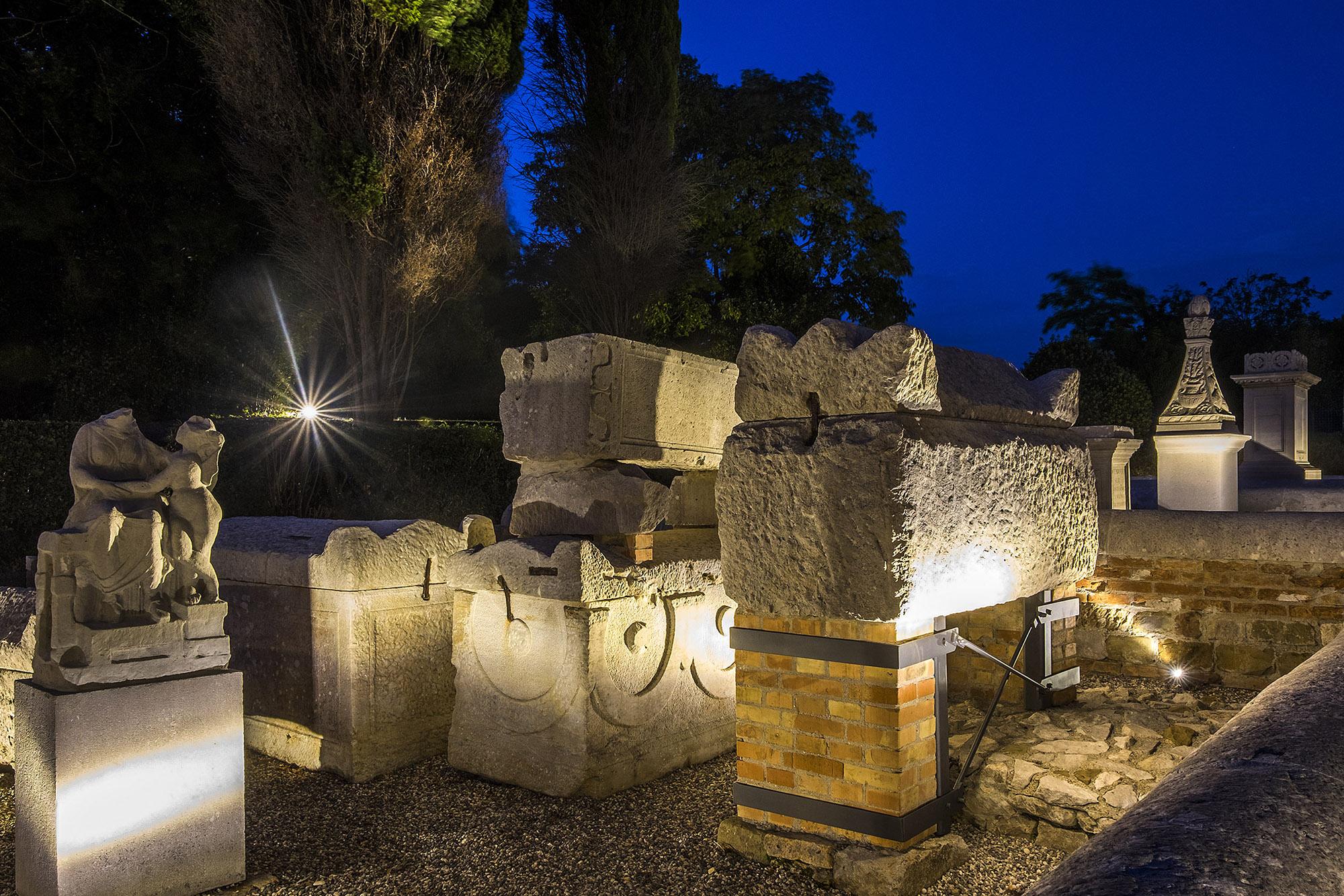 To learn more, continue your visit in the National Archaeological Museum, where the grave goods found inside the tombs are exhibited.
Visit
Necropolis
Hours
November - March: 9:00 to 16:00
**April - May: ** 8:00 to 19:00
**June - August: ** 8:00 to 20:00
**September: ** 8.00 to 19.00
**October: ** 8.30 to 18.00