Osh Bazaar
The aroma of spices wafting through the air, stacks of colorful traditional Kyrgyz clothing, and the sound of shoppers and vendors bargaining - these are some of the things you will experience as you take a glimpse into the everyday life of Kyrgyzstan with a visit to the Osh Bazaar.
The Osh Bazaar is one of Kyrgyzstan's largest and busiest bazaars, and has been described as a 'feast for your senses.' The bazaar is an endless maze of shops with vendors selling every product imaginable. This is an opportunity to see a real bazaar that sustains local life here. All around you are real people going about their everyday chores.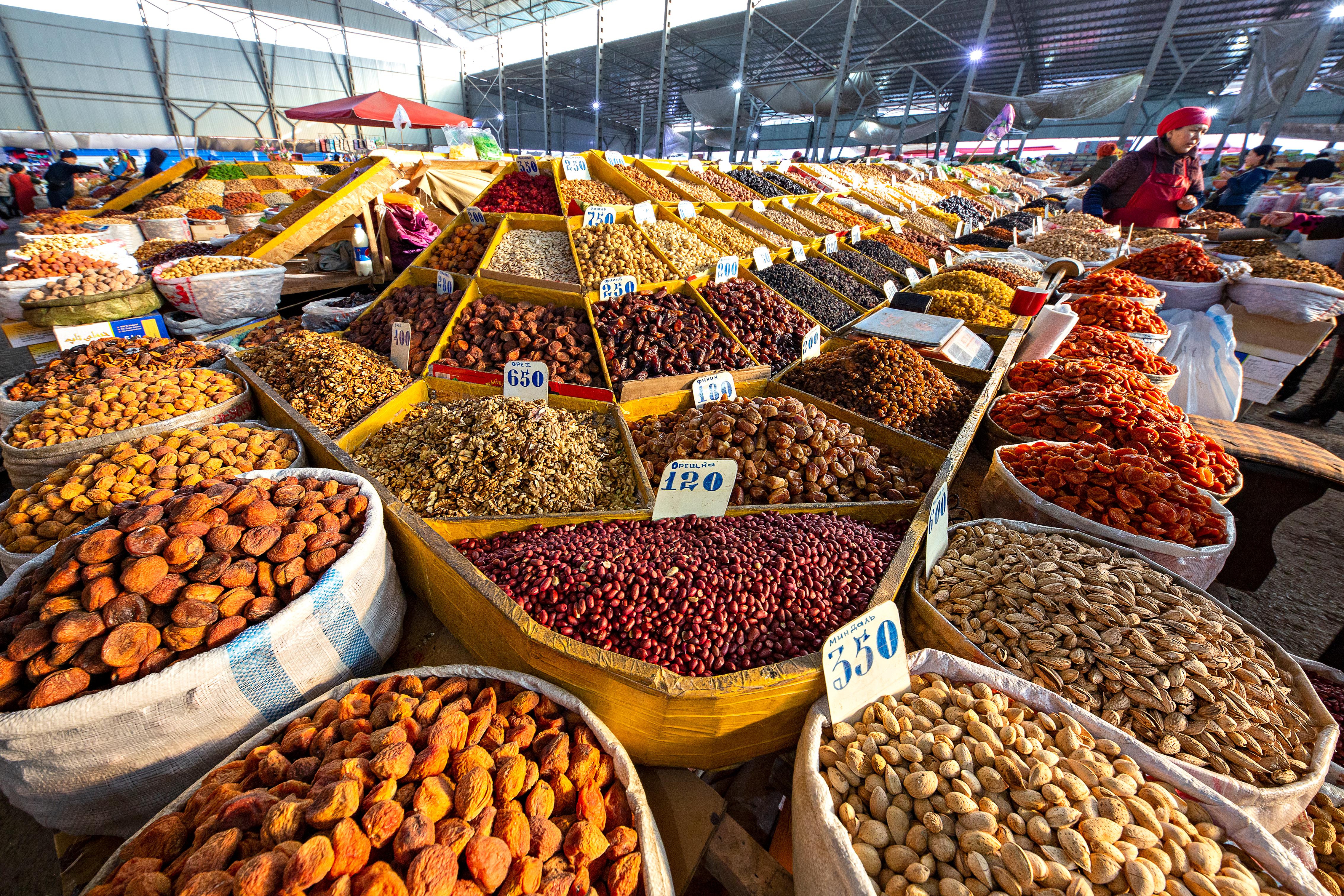 Much of the bazaar is filled with typical household items that are necessary for everyday life. The more interesting section of the bazaar for visitors would be stalls upon stalls of local food. Here visitors will see bags and bins stacked high with exotic spices, candied nuts, and freshly dried fruits. Warning: it might be hard to resist buying one of the golden brown loaves of traditional bread with intricate patterns expertly engraved on top.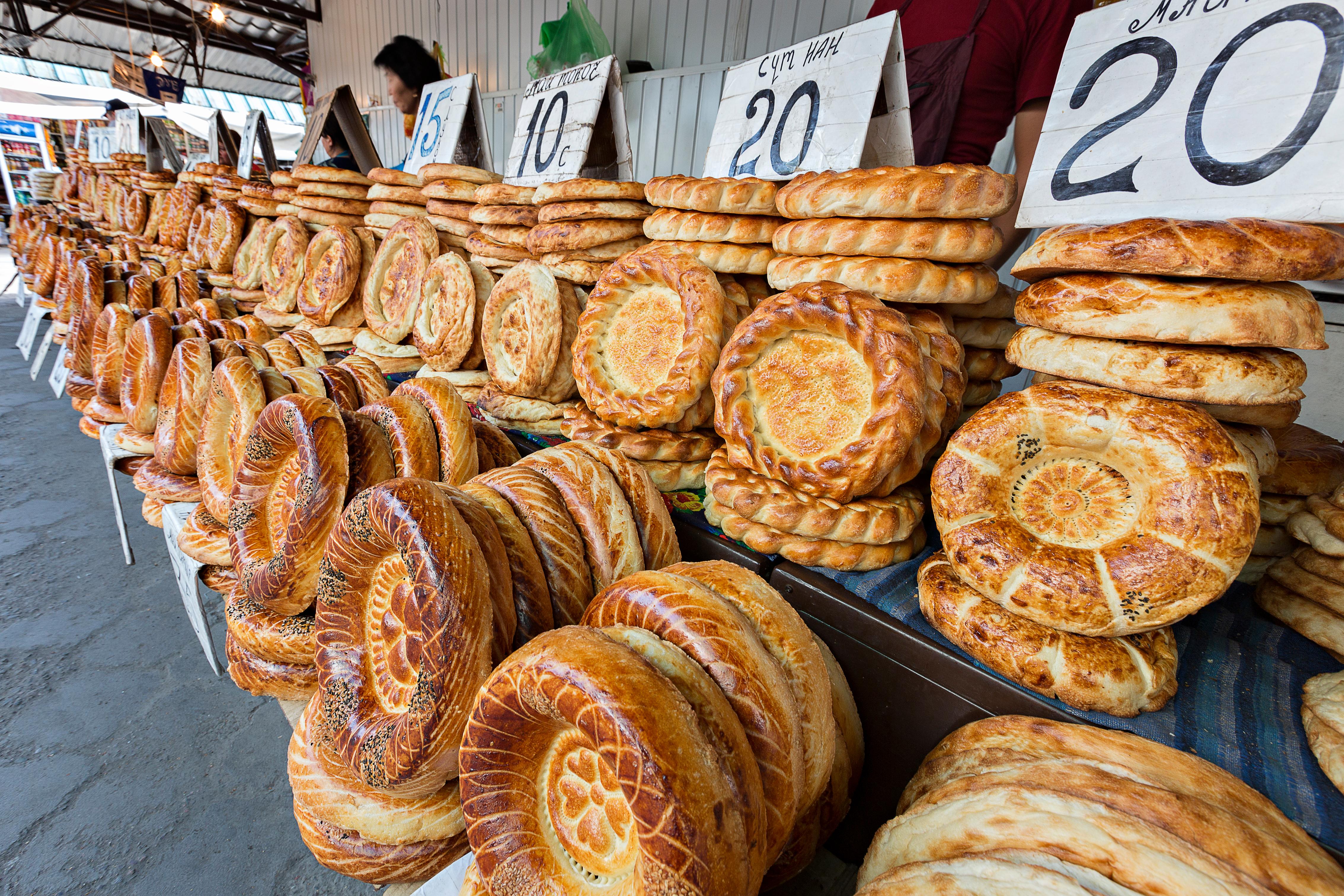 This is a place where visitors could spend hours exploring the chaotic rhythm and ordinary beauty of the market or a place for a quick stop along the way to their next exciting Kyrgyz adventure.
Visit
Osh Bazaar
Hours
Most stalls in the bazaar close by 6pm.