Ostein's Niederwald
Ostein's Niederwald was created during the transition from the Enlightenment to the Romantic period. The ornamental woodland is one of Germany's earliest "landscape gardens" and marks the beginning of the "Rheinromantik" era.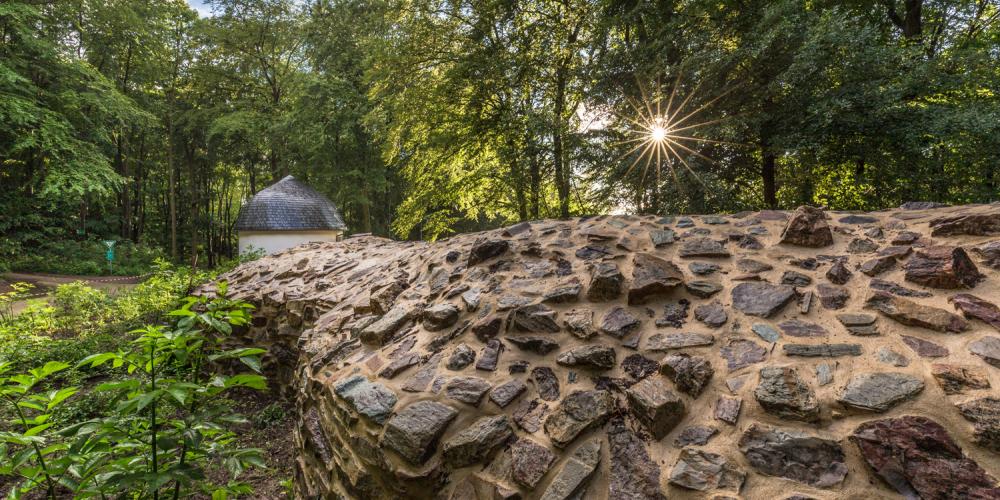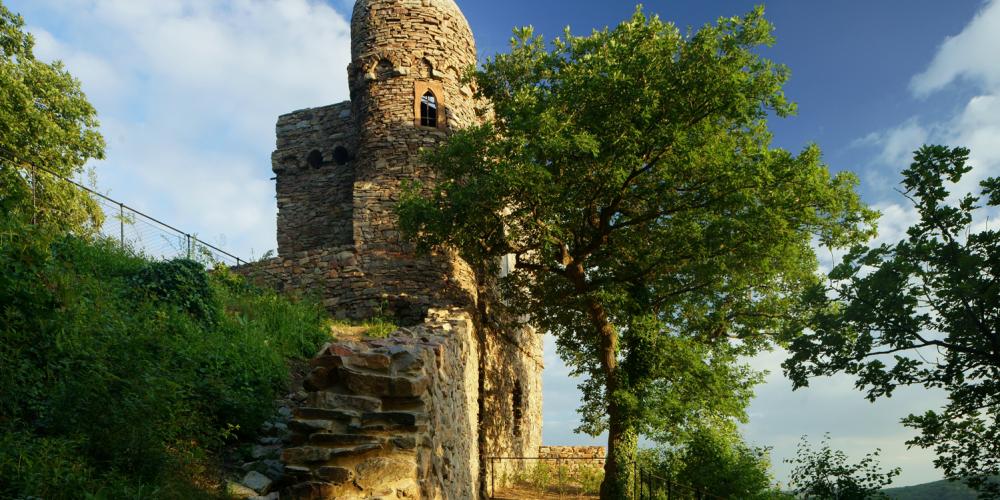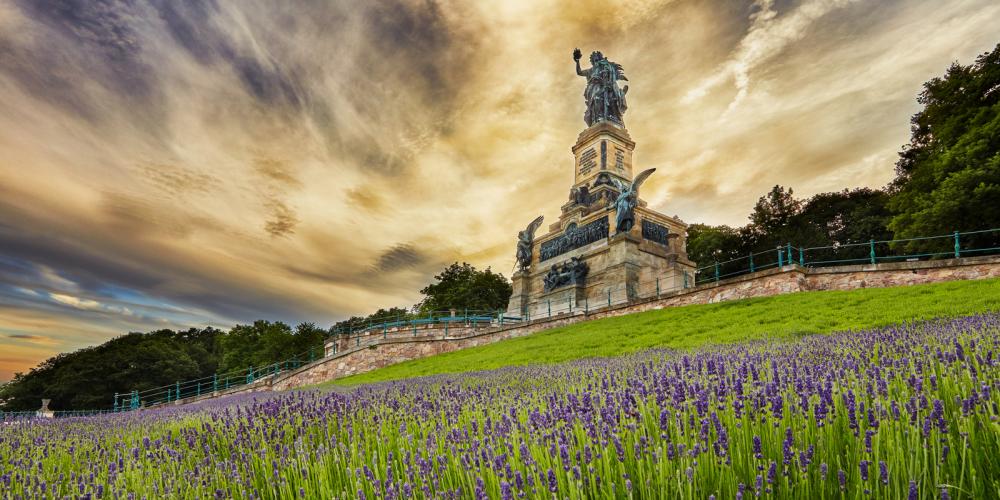 Begun with the laying of the foundation stone for a manor house, this magnificent park celebrated its 250th anniversary in 2014. The founder Count Karl Maximilian von Ostein (1735-1809) conceived his forest to be a symbiosis of art and nature. From 1764 until 1791 he commissioned the construction of small buildings, a path system, and lush landscaping to highlight the unspoiled mountain peak and vistas over the Rhine Valley. Hordes of tourists flocked to see the Niederwald's decorative architecture, designed to evoke different moods and the dramatic change of the river's landscape just below.
An antique-style round temple adorns the expansive Rheingau. A miniature fortress, the Rossel, enhanced the majestic scene of the Binger Loch. The gaze down into the Rhine's narrow strait from the House on the Cliff used to fill viewers with awe and dread. The Magic Cave, consisting of a pitch black serpentine passageway and a small cabin, is supposed to play with feelings of scare and delight.
Visitors can access this wonder via cable car from Rüdesheim or a chairlift from Assmannshausen. There is parking at the Niederwalddenkmal.
Visit
Ostein's Niederwald