Our Partners
UNESCO World Heritage and Sustainable Tourism Programme is pleased to be working with a number of partners in the implementation of this project.

National Geographic is one of the world's most recognised and respected global brands in cultural exploration and storytelling. Through the world's best scientists, photographers, journalists, filmmakers, and mapmakers, National Geographic captivates and informs a global community through television channels, magazines, children's media, travel expeditions, books, maps, consumer products, location-based entertainment and experiences, and some of the world's most engaging digital and social media platforms.
National Geographic Maps plays an important role in the project—conducting fieldwork and research, engaging stakeholders, producing content, and designing and building this web platform—in collaboration with MetaLab and Elebase. It has also engaged Solimar International to facilitate workshops and develop sustainable tourism marketing and management plans to support the World Heritage Journeys.
---

The project has been developed and organised in collaboration with 34 UNESCO World Heritage sites across the European Union. This includes participating in workshops, liaising with local stakeholders, and submitting content for the website.
Participating World Heritage sites include:
In addition to the sites listed, tourism administrations, heritage management authorities and organisations, tourism boards, hospitality industry stakeholders, local communities, sustainable tourism experts and corporate partners have also made valuable contributions to the development of the project.
List of all UNESCO World Heritage sites >
---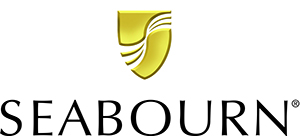 Seabourn is the only cruise line in the world that works in partnership with UNESCO. This partnership helps to support the UNESCO World Heritage Convention's mission to expand, promote and preserve these precious global resources for future generations of travellers. By working with UNESCO, Seabourn ensures that it is taking a positive approach to supporting the long-term sustainability of World Heritage.
Seabourn's ongoing support to the UNESCO has helped make the World Heritage Journeys project possible. Learn more about the UNESCO Seabourn partnership.
---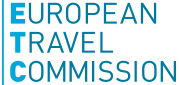 The European Travel Commission (ETC) is the non-profit organisation responsible for the promotion of Visit Europe, working with tourism organisations across all countries in Europe to enhance the value of tourism for all. It encourages exchange of best practice initiatives, market intelligence and promotion.
ETC supports World Heritage Journeys by providing valuable insights into tourism market trends across Europe and engaging tourism boards and stakeholders.
---

To date, there are 43 UNESCO World Heritage sites in France. Since 2007, the French World Heritage Sites Association (ABFPM) has brought together the managers of the listed sites wishing to improve the protection and development of their properties, to take part in discussions about French public policies, and to work with cultural and natural sites worldwide in order to promote this universal heritage.
ABFPM supports World Heritage Journeys by participating in a series of workshops to define this programme and platform and supporting the featured World Heritage sites in France.
French World Heritage Sites Association >
---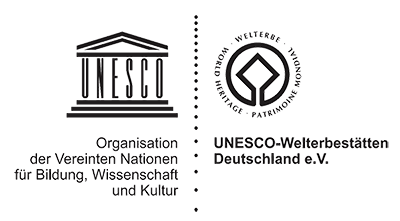 The UNESCO-Welterbestätten Deutschland e.V. is the union of the German UNESCO World Heritage sites and the corresponding touristic organisations. It is designed to promote the German World Heritage sites, and to coordinate monument preservation with tourism. In particular it aims to enhance top quality sustainable tourism which does not put too much strain on the ancient monuments. At a time of limited public funds, tourism is an excellent long term approach to raise financial support for World Heritage preservation.
The association supports World Heritage Journeys by participating in a series of workshops to define this programme and platform and supporting the featured World Heritage sites in Germany.
German World Heritage Sites Association >
---

Ironbridge International Institute for Cultural Heritage (IIICH) is a focal point for cross-disciplinary research, postgraduate teaching and policy engagement, which is committed to advancing understandings of cultural heritage and the multiple and dynamic relationships it shares with societies and communities, economies and spaces.
Ironbridge International Institute for Cultural Heritage (IIICH)>
---
If you would like to support this project, please contact us
---