Pahlavan Mahmud Mausoleum
A stunning Mausoleum hosting the tomb of Khiva's patron saint.
Poet, philosopher, legendary wrestler, and extraordinarily compassionate man - it is no wonder Pahlavan Mahmud became Khiva's patron saint. Mahmud was known for his empathetic genoristy, he worked to help the poor and the oppressed with his actions and donations.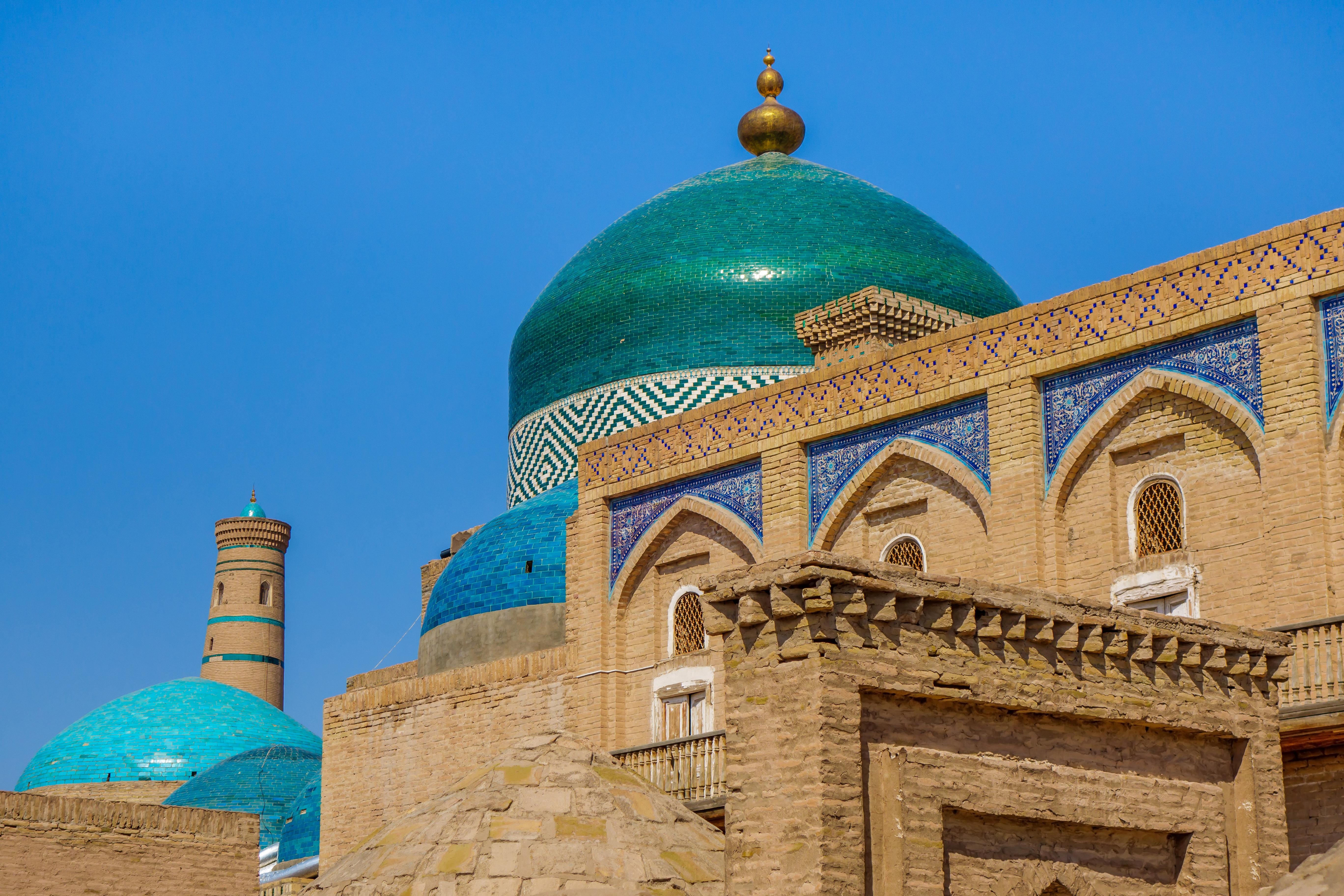 He died in the 1320s, but the Pahlavan Mahmud Mausoleum was built as a memorial in the 1700s (centuries after his death) to celebrate his great life and actions after he was patronized. More than a simple Mausoleum, the site is an architectural gem, where turquoise shining tiles decorate the walls of the largest dome of Khiva.
The Persian-style building, with its turquoise dome and stunning courtyard, is a sight to behold! These stunning features make the Pahlavan Mahmud Mausoleum one of the most beautiful sites you can visit in Khiva.
Visit
Pahlavan Mahmud Mausoleum
Hours
From 09:00 to 18:00 each day
Pricing
Included in the Itchan Kala ticket