Palm house
Everything in the Lednice estate is about romanticism. The Liechtenstein family invited horticultural experts to establish the Palm-house and the garden, creating a magical year-round tropical oasis.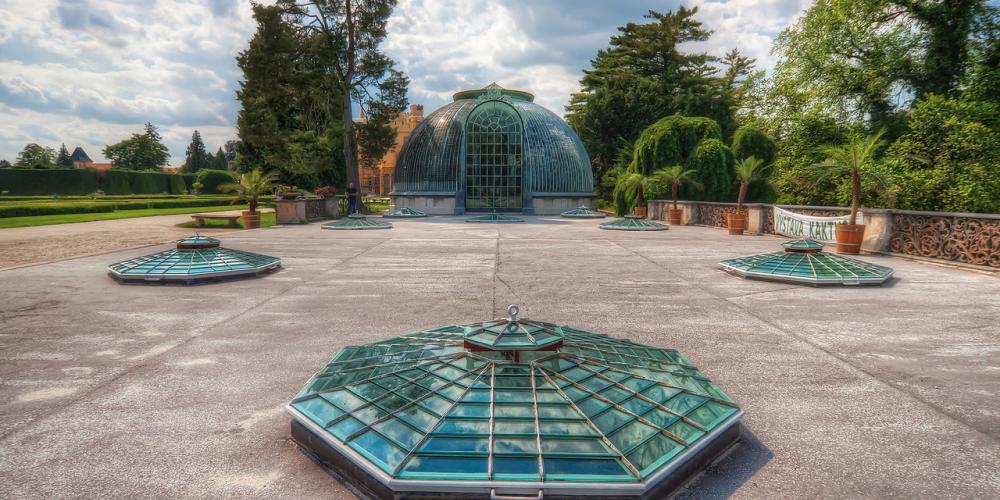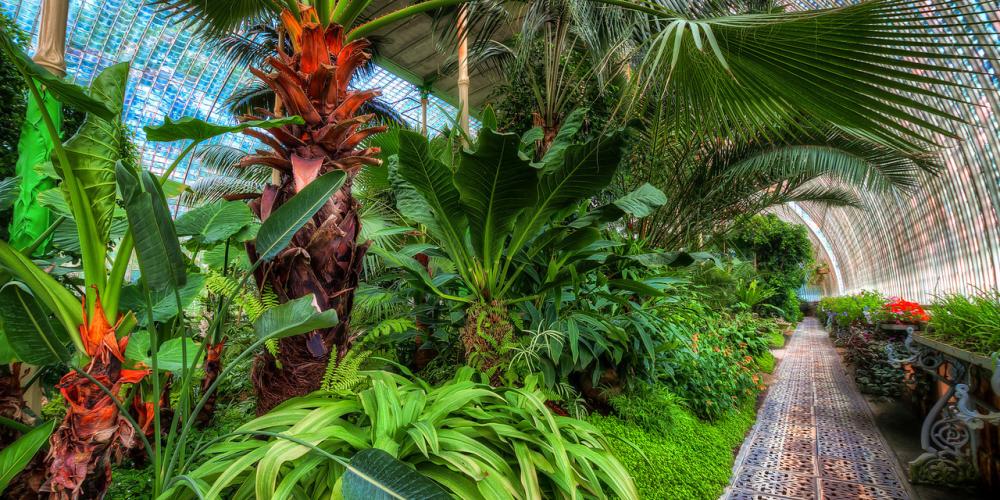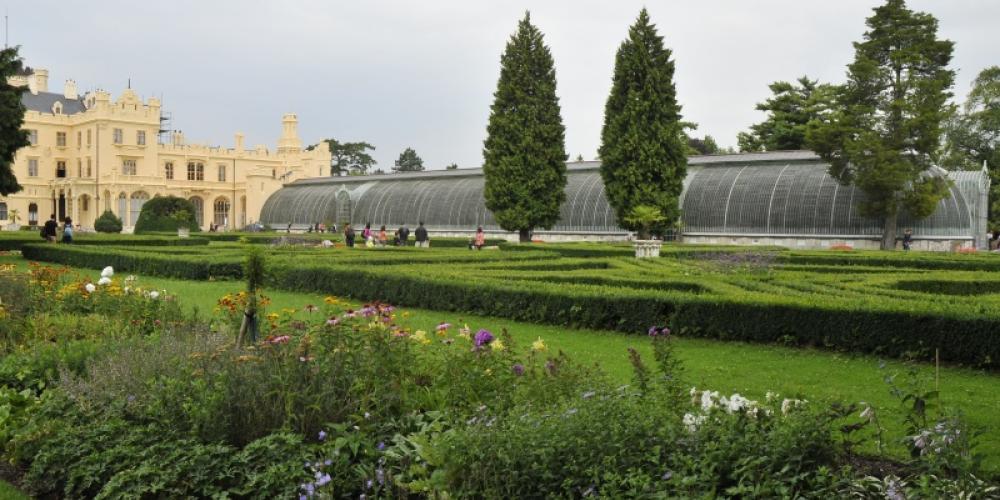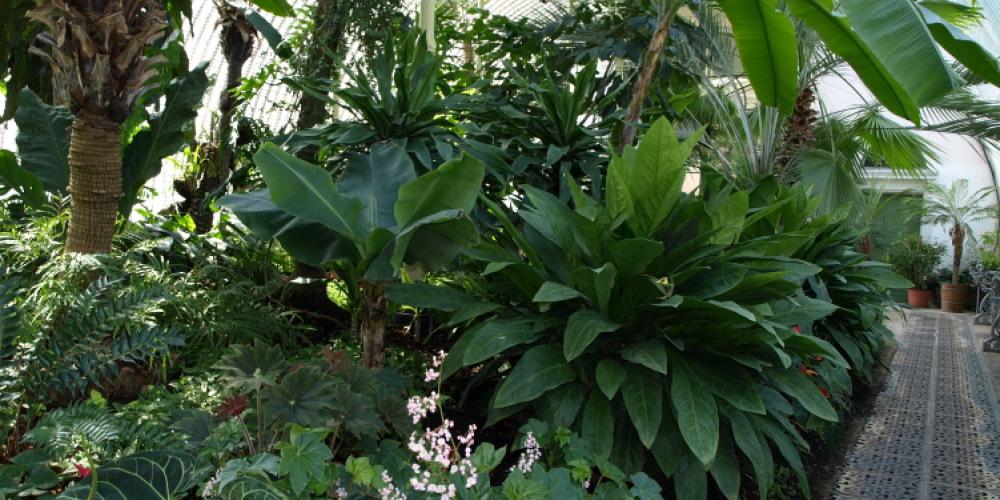 The best gardeners wandered across South America and Africa to collect the seeds of exotic tropical and subtropical plants of sufficient beauty to be placed in the Liechtenstein manor. Their main goal was to make the Palm-house beautiful all year round. Today's gardeners invite you to visit the dynamic garden anytime except January, when it is closed for maintenance.
The Palm-house functions as an ornamental greenhouse, and you can get a list of Latin names of the plants and find them by number. However, we can doubt that the princes and countesses living in the castle were doing it so thoroughly. They came to relax and the only tree they were sure to know was Encephalartos Altensteinii, today denoted with a wooden table. This fern-like cycad is the oldest plant in the whole Palm-house—approximately 300-400 years old.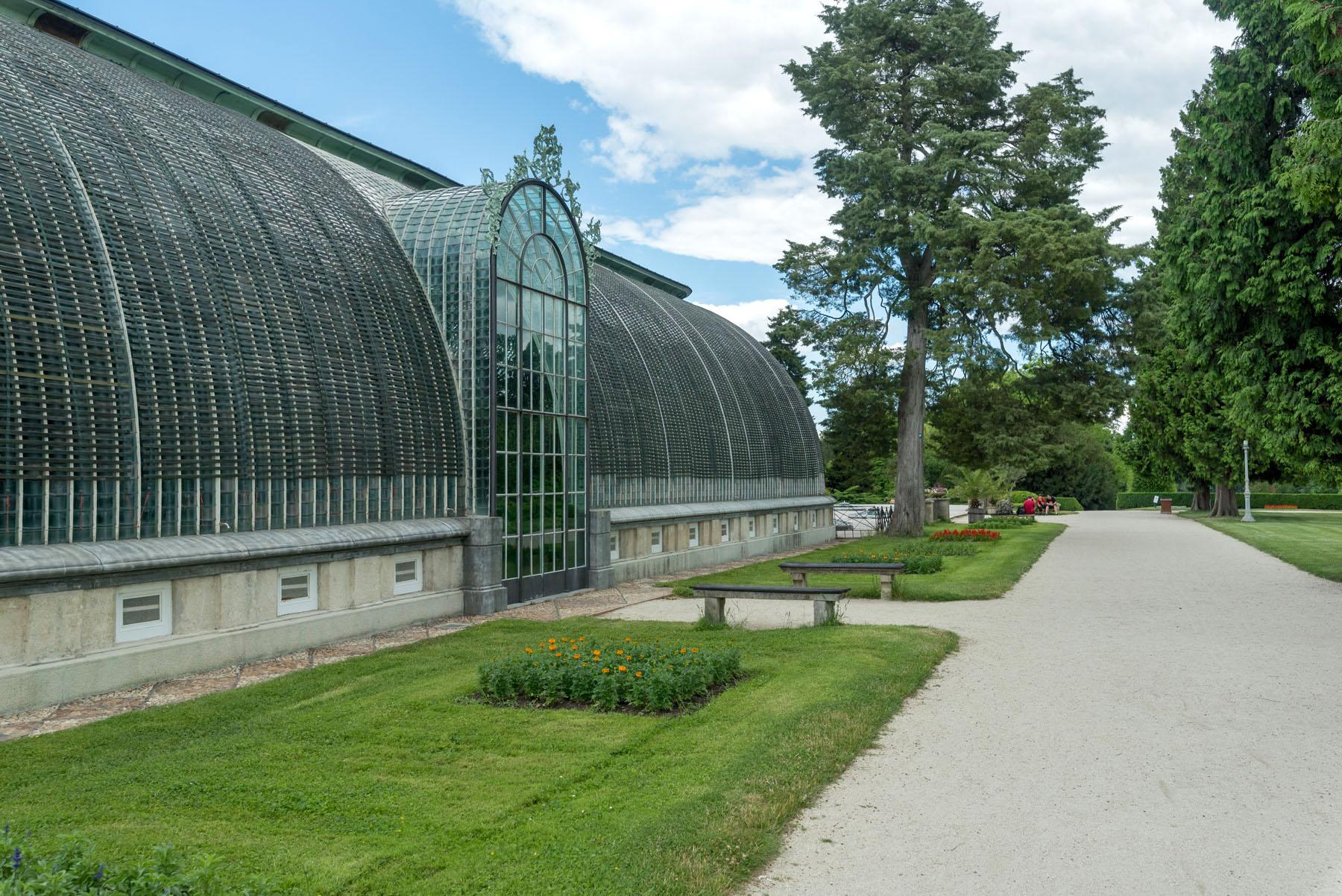 The Lednice Palm-house is a technical monument built between 1843 and 1845 when the technology and style of England—the "cradle of industry"—swept Europe and elsewhere. Cast-iron structures holding light panes of glass were used to protect market places and cultivated plants across Europe. The Lednice orangery was replaced by a majestic ornamental greenhouse, whose roof structure carries cast iron columns in the shape of bamboo with decorative leaves. Glass "scales" are two-coloured to distinguish the original structure and what has been reconstructed. Among the leaves of palm and banana trees is hidden the bust of the last castle gardener who served the Liechtensteins. Everything fits in perfectly - even the benches seem to have appeared in the middle of the "virgin forest" by the hand of nature.
Visit
Palm house
Hours
January: closed
February, March: Saturday, Sunday, 10:00 – 16:00
April: Tuesday - Sunday, 09:00 – 16:00
May, June: Tuesday - Sunday, 09:00 – 17:00
July, August: daily, 09:00 - 17:00
September: Tuesday - Sunday, 09:00 – 17:00
October: Tuesday - Sunday, 09:00 - 16:00
November: Saturday, Sunday, 10:00 – 16:00
December: closed
Check the website for up to date information.
Pricing
80 CZK (€ 3), reduced 60 CZK (€ 2.5), tour is without guide.
Credit cards are accepted, online ticketing is not available, reservation is not needed.
Café, souvenir shop, toilets are at the castle area.
Parking for cars and buses is close by, in distance 300 m from castle.