Palmanova World Heritage Site
Palmanova is a fortress city designed and built by the Republic of Venice in a start-shaped pattern to defend the borders of the region from foreign threats, especially from the Turks. It was inscribed as part of the Venetian Works of Defence between the 16th and 17th Centuries UNESCO World Heritage Site in 2017.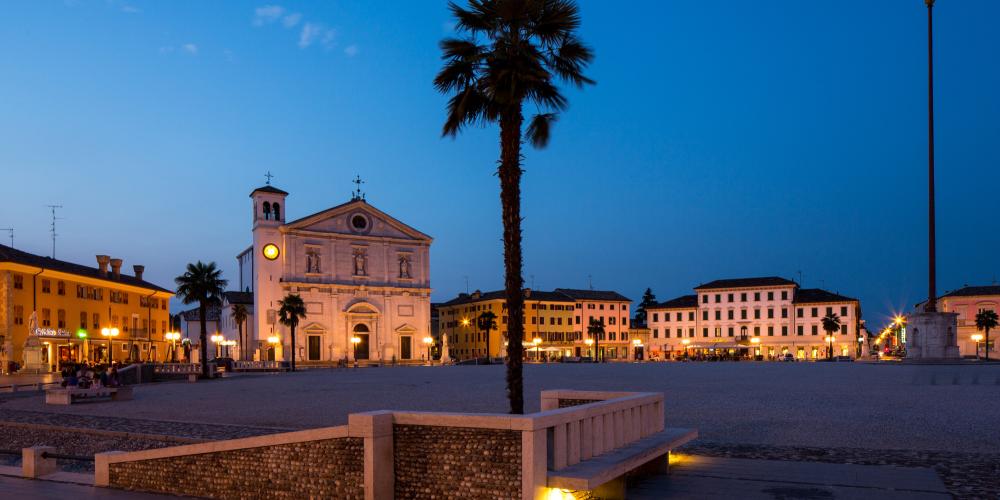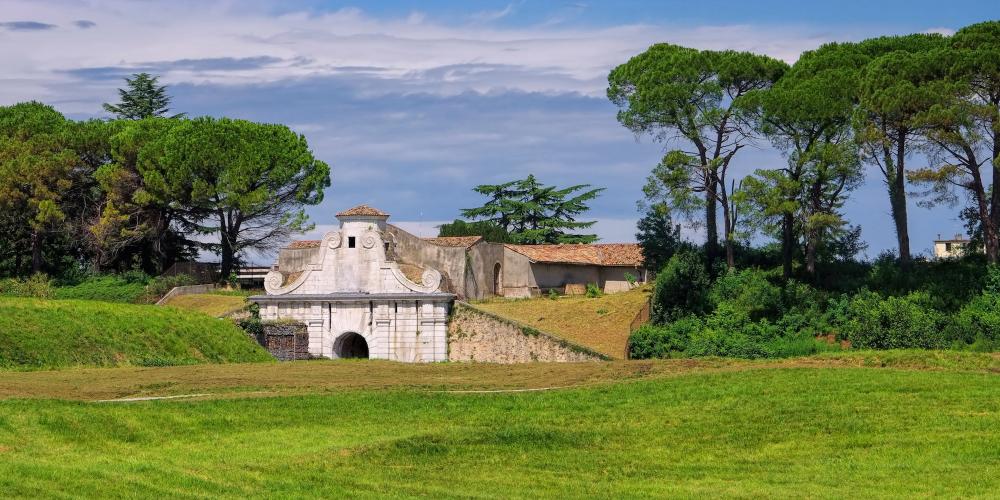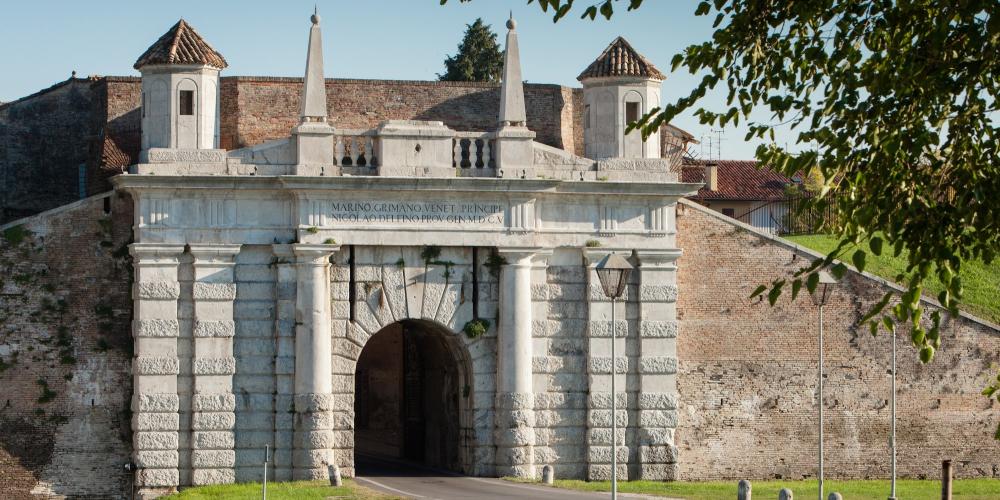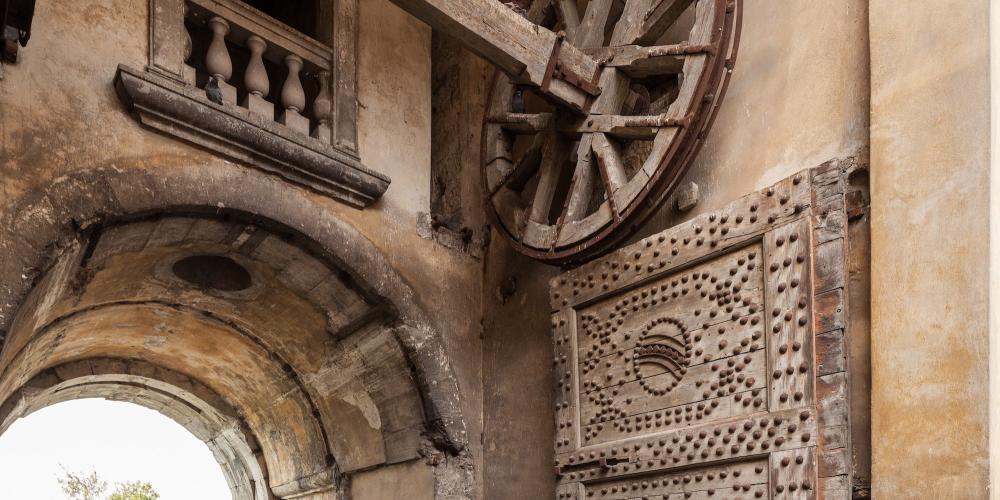 Keep in mind that to reach the historical centre of Palmanova you can choose to go through three monumental gates, called Aquileia, Udine and Cividale, and, wherever you are coming from, the outlet point is the hexagonal Piazza Grande, the old parade ground. You will be stunned by the perfection of this place.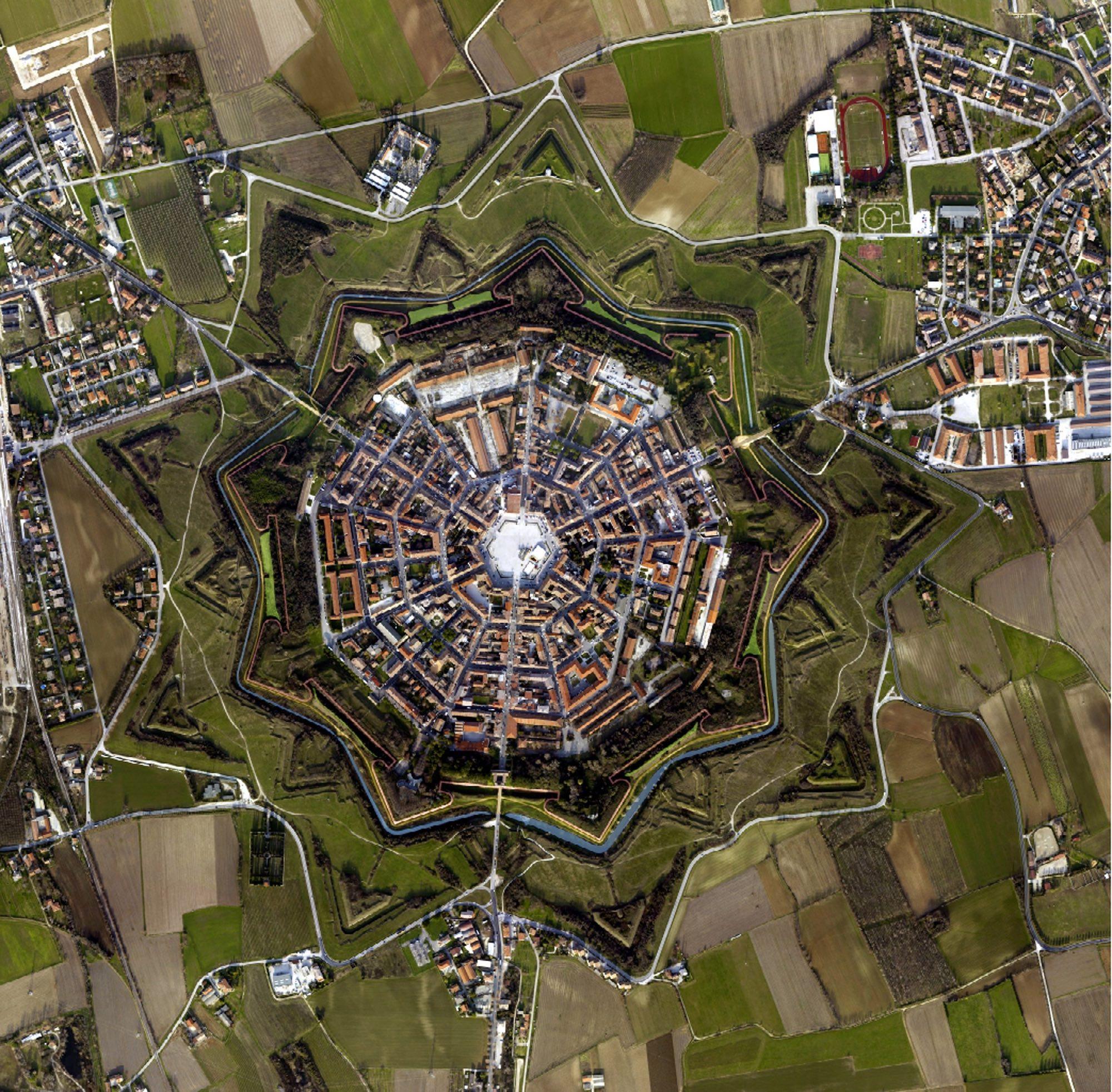 Standing in front of Porta Cividale then you can get a glimpse of the three types of fortifications that surround the city, the bulwark, bastions, the moat, Napoleonic counterguards and lunettes. You have no idea what it looks like? Find out with us and take your time to walk across the paths which are plotted along the ramparts.
Visit
Palmanova World Heritage Site